Regular price
$259.99
Sale price
$239.99
Unit price
per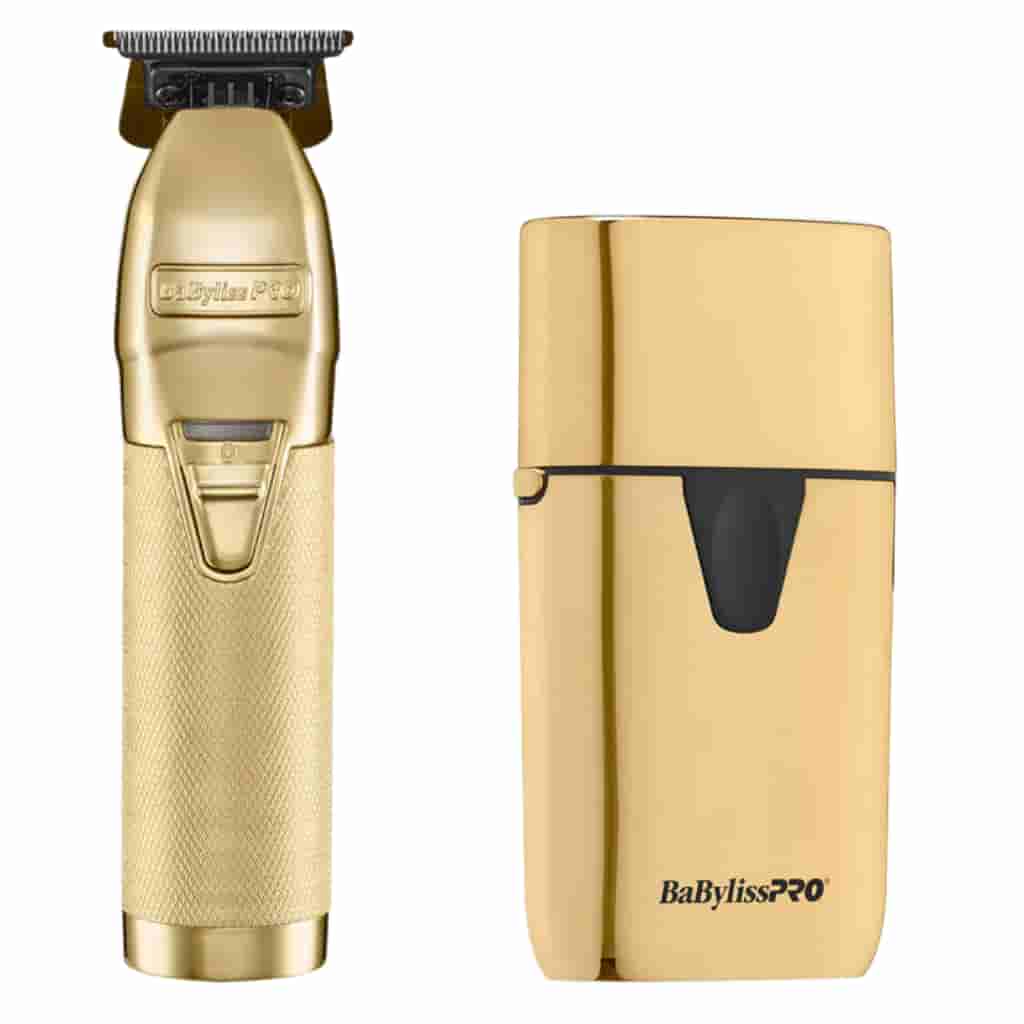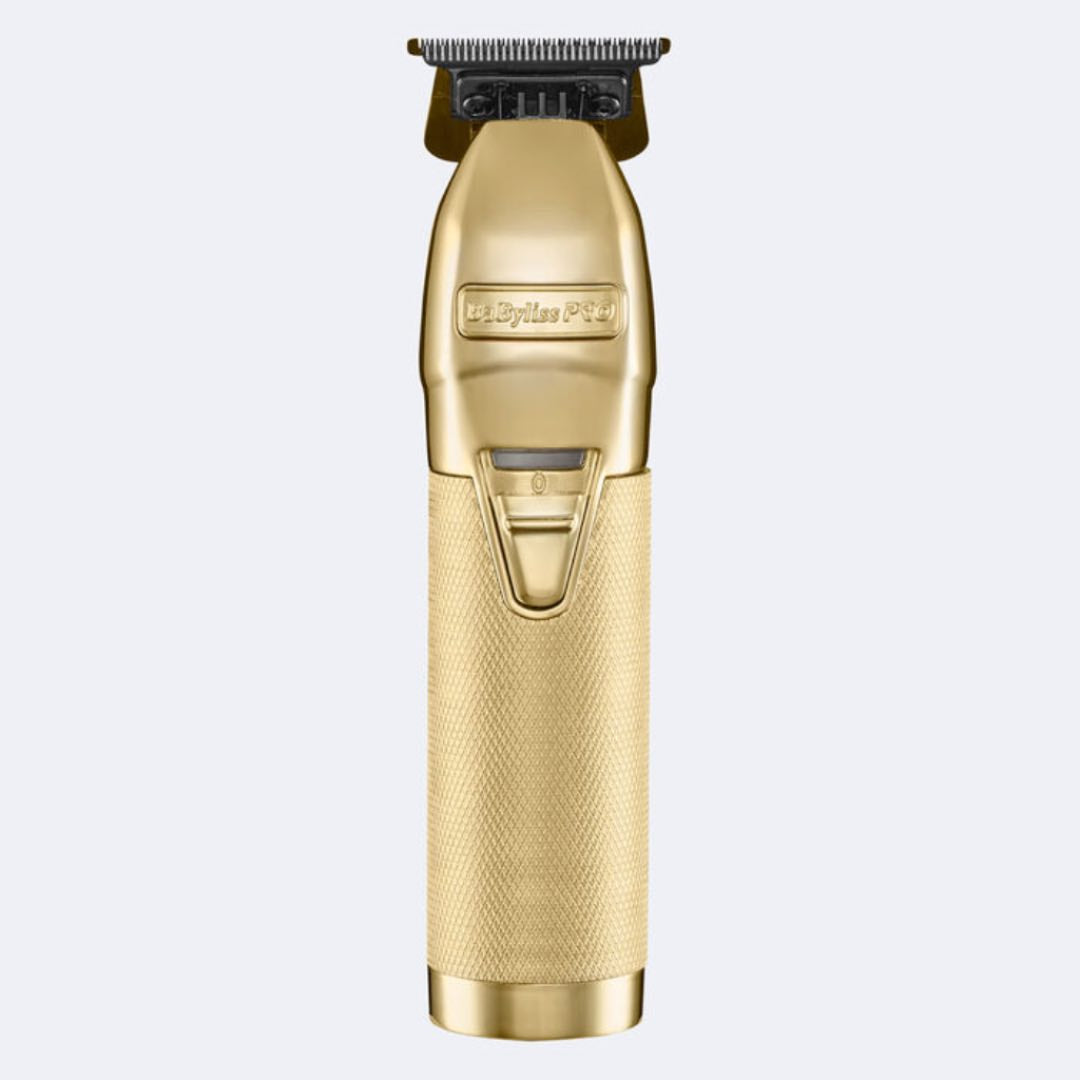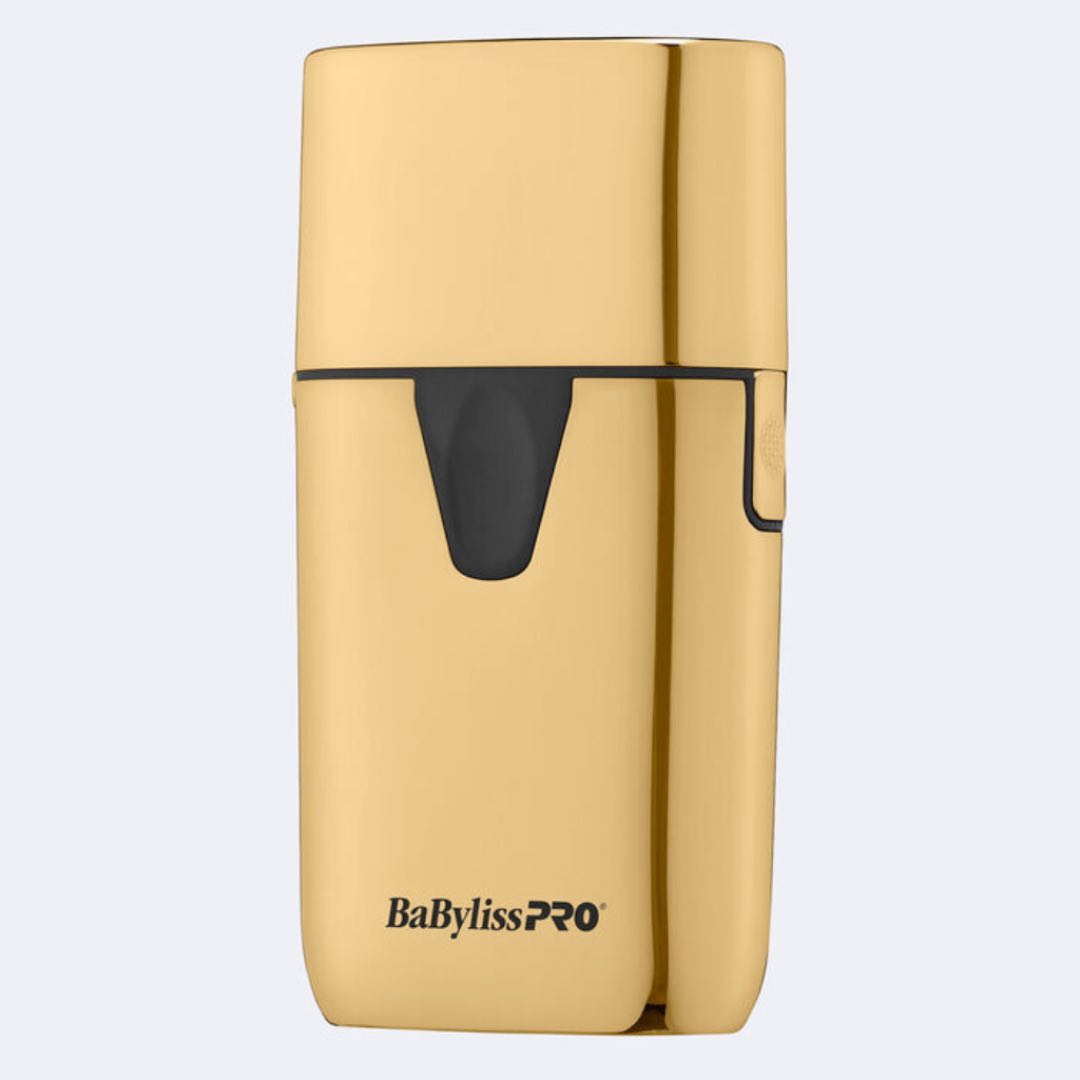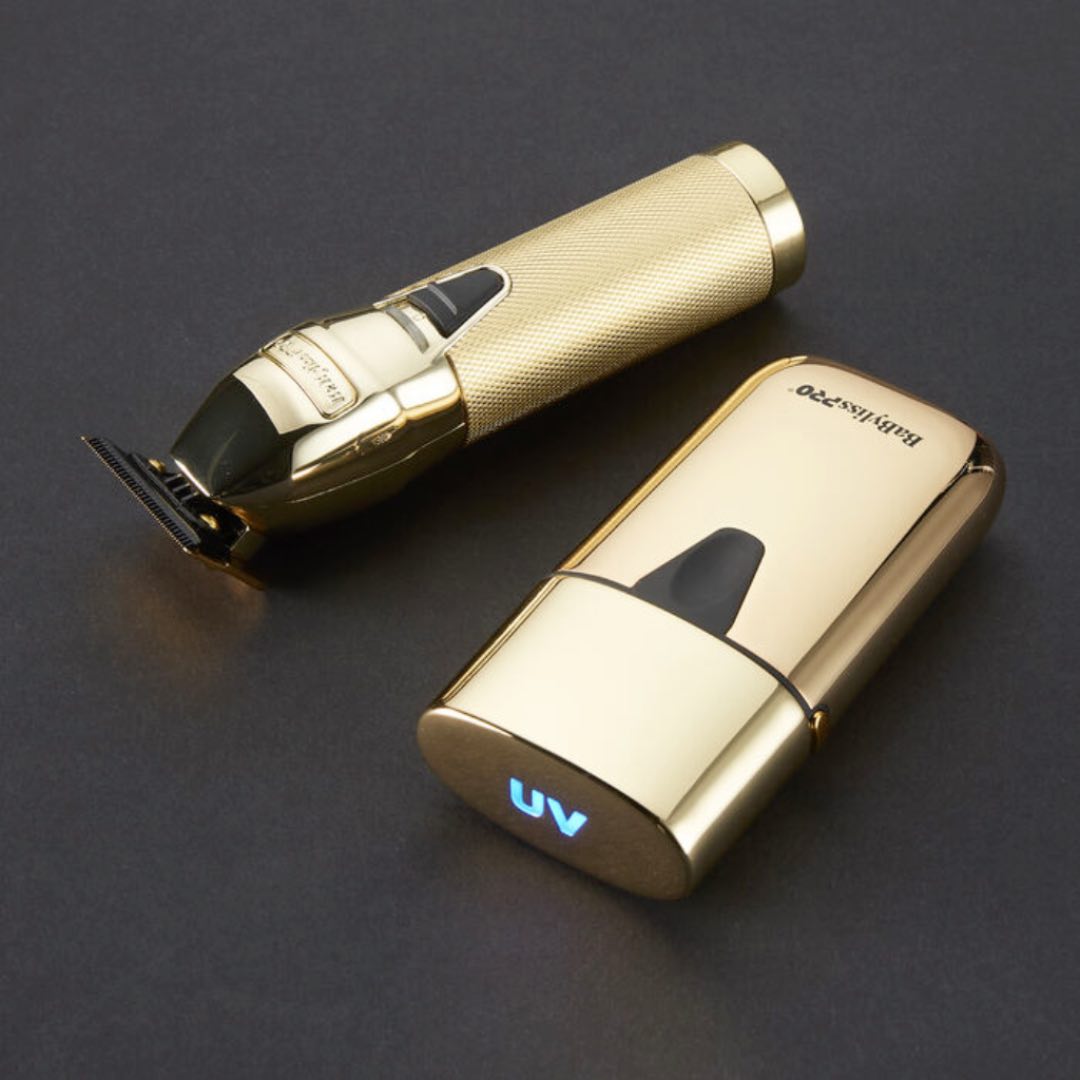 BaBylissPRO® LimitedFX Collection Limited Edition GoldFX Trimmer and UVFoil Single-Foil Shaver Combo
Product Description:
Discover the unparalleled fusion of luxury, innovation, and performance with the BaBylissPRO® LimitedFX Collection – the Limited Edition GoldFX Trimmer and UVFoil Single-Foil Shaver Combo. This meticulously crafted duo brings forth the epitome of grooming excellence, ideal for professional barbers and grooming enthusiasts desiring precision, elegance, and superior functionality.
Key Features:
Exceptional Performance: Empowered by high-torque engines and advanced technology, these tools deliver unmatched cutting precision and efficiency, satisfying the most demanding professional standards.

GoldFX Trimmer: Featuring a dazzling gold finish, the GoldFX Trimmer offers an adjustable, zero-gap T-blade, ensuring meticulous detailing, outlining, and fading.

UVFoil Single-Foil Shaver: The UVFoil Shaver, with its ultra-thin, hypoallergenic foil, promises a super-close, irritation-free shave, making it suitable for all skin types.

Luxurious Aesthetic: The radiant gold finish not only exudes luxury and sophistication but also provides enhanced durability and grip, enriching the overall user experience.

Ergonomic Design: The sleek, lightweight design ensures optimal maneuverability and minimal hand fatigue, allowing for comfortable extended use.

Versatile Utility: This combo is proficient in handling various hair types and lengths, offering immense versatility in styling, trimming, and shaving.
Features & Benefits
LIMITED EDITION GOLDFX TRIMMER:
Gold Titanium Standard-Tooth T-Blade (FX707Z) — Zero-Gap Adjustable
NEW More Efficient and Quieter High-Torque Brushless Motor —7,200 RPM
NEW Lithium-Ion Battery — 5 Hours of Runtime
All-Metal Housing/Knurled Barbell Grip
Cord/Cordless
Dual Voltage
Detent Hanging Hook
NEW Standard Jack and USB-C Charging Port
LIMITED EDITION UVFOIL SINGLE FOIL SHAVER:
NEW UV-Disinfecting Lid (Patent Pending)
Kills 99.9% of Bacteria*
UV Light Indicator
Auto Shutoff
Hypoallergenic Gold Titanium Foil
NEW 10,000 RPM HighSpeed Motor
NEW High-Capacity Lithium-Ion Battery with Over 5.5-Hour Runtime
NEW Sleek Metal Housing with Ergonomic Grip
Limited 2 Year Warranty on both tools
Usage Instructions:
Securely attach the desired attachment and adjust the blade according to the preferred length and style.
Charge the tools adequately before use.
Hold the tools comfortably and begin styling or shaving against the direction of hair growth for closer cuts.
Clean the tools properly after each use, following the instructions provided in the user manual.


Conclusion:
The BaBylissPRO® LimitedFX Collection Limited Edition GoldFX Trimmer and UVFoil Single-Foil Shaver Combo is a symbol of luxury and superior performance in the world of professional grooming. Whether you're a seasoned barber or an individual passionate about personal grooming, this opulent gold combo set, with its unparalleled precision and aesthetic appeal, is designed to redefine your grooming experience and elevate your styling endeavors to unprecedented heights. Experience grooming luxury with BaBylissPRO®!
If you are a business, this product is available at wholesale price
.
CLICK HERE