Regular price
$14.90
Sale price
$11.90
Unit price
per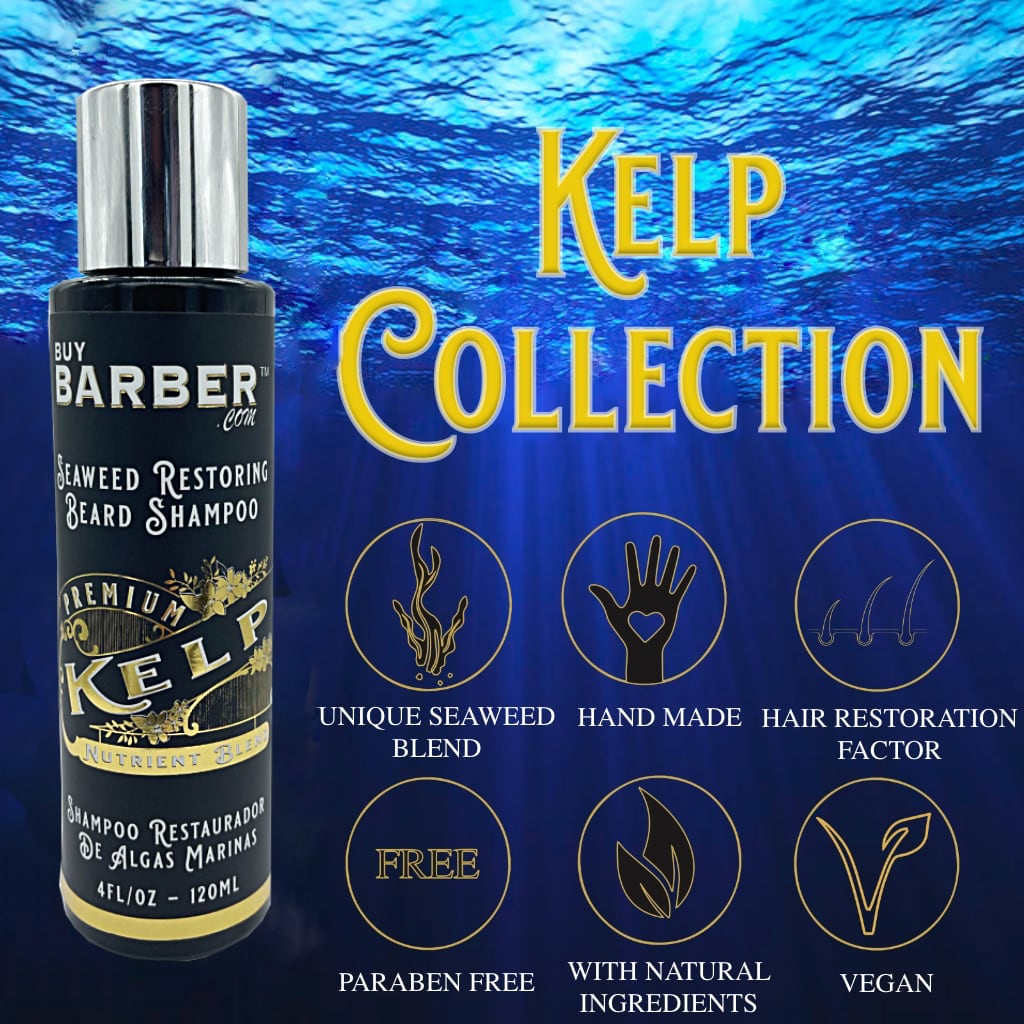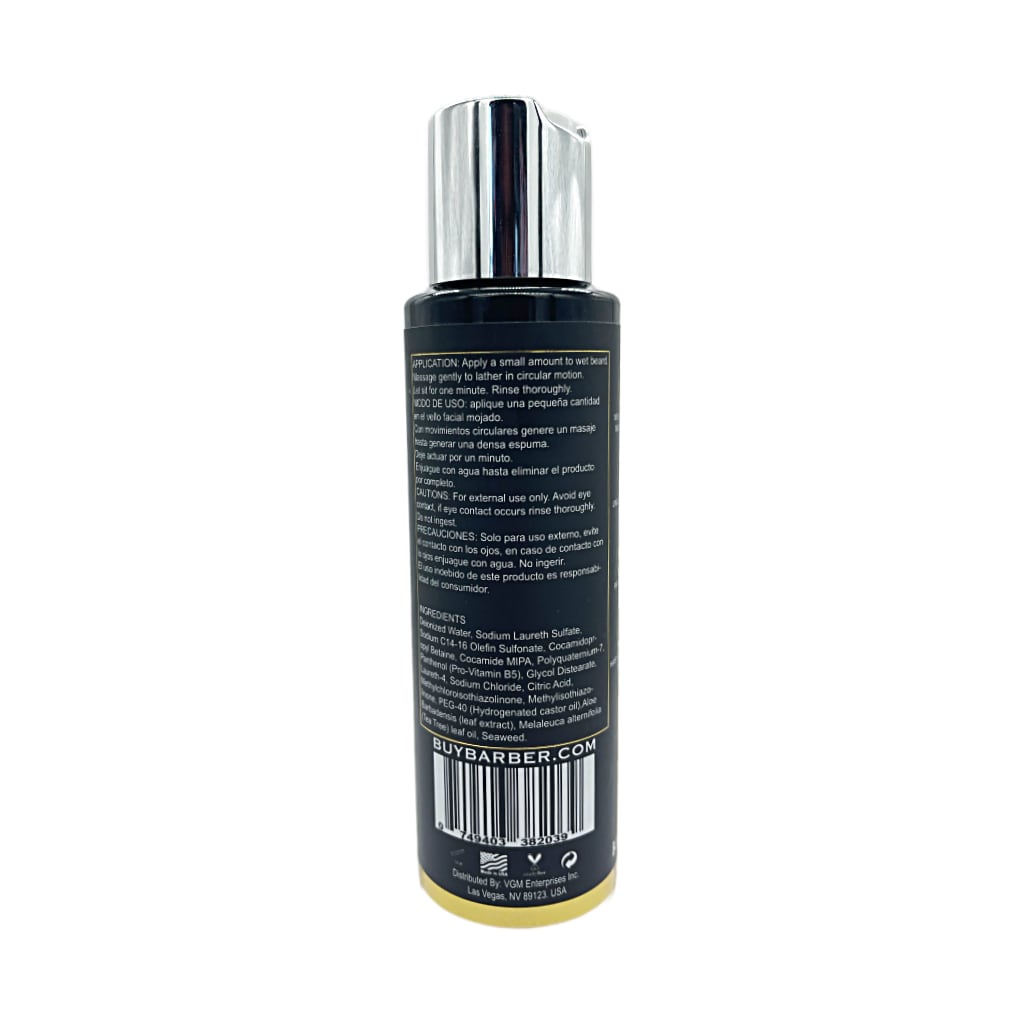 PREMIUM KELP BEARD SHAMPOO
4oz/120ml
Our Kelp seaweed shampoo contains real seaweed that is visible in the product since we do not process the materials to preserve all the properties that the ocean provides to our hair.
A shampoo with a balanced PH that restores the properties of the beard from the root to the tips promoting their growth, shine, health, and thickness for a perfect-looking beard.
Our Premium Kelp Shampoo generates a thicker, fuller beard with properties that generate permanent straightening with constant use.
We have dedicated more than two years of research to formulating the perfect beard shampoo for the daily use of men.
Buybarber.com Premium Kelp Shampoo is handcrafted in small batches in Las Vegas, Nevada, and offers one-of-a-kind qualities like;
Vegan
Paraben Free
All Natural Ingredients
Contains the Highest Quality Tea Tree Extract
Contains Our Proprietary Kelp Seaweed Blend
Our Kelp Blend, Unique in the Industry
The Kelp Blend contains red and brown algae that give it a smoothing accent that dissolves and removes excess oil from the hair.
The re-mineralizing properties moisturize and nourish the hair from roots to ends, the rest of its ingredients favor the circulation of the skin while providing deep cleaning.
It does not produce dryness and thanks to its balanced PH it can be used on all types of beards.
Immediate results are obtained on normal or oily hair.
Creates a soft foam even in hard water and leaves no residue.
During the bath, it is recommended to rub vigorously on the beard and leave to act for 2 to 3 minutes
Our proprietary blend of seaweed Kelp is rich in vitamins A, B1, B2, B3, B5, B6, B12 Vitamin C, D, E, and K, also rich in antioxidants and healthy natural elements for hair such as Potassium, Calcium, Iodine, Magnesium, Phosphorus, Iron, and Zinc.
Growth Factor 
The unique formulation of Buybarber.com's seaweed shampoo contains natural ingredients that promote oxygenation and circulation of the bloodstream as well as the natural regulation of PH that favors beard growth even in areas where it is scarce.
Great Shampoo!
I love the smell and how it leaves my hair. I have been using it for a few weeks now and my hair feels super healthy!! you can also feel how natural the ingredients are