Regular price
$9.90
Sale price
$7.50
Unit price
per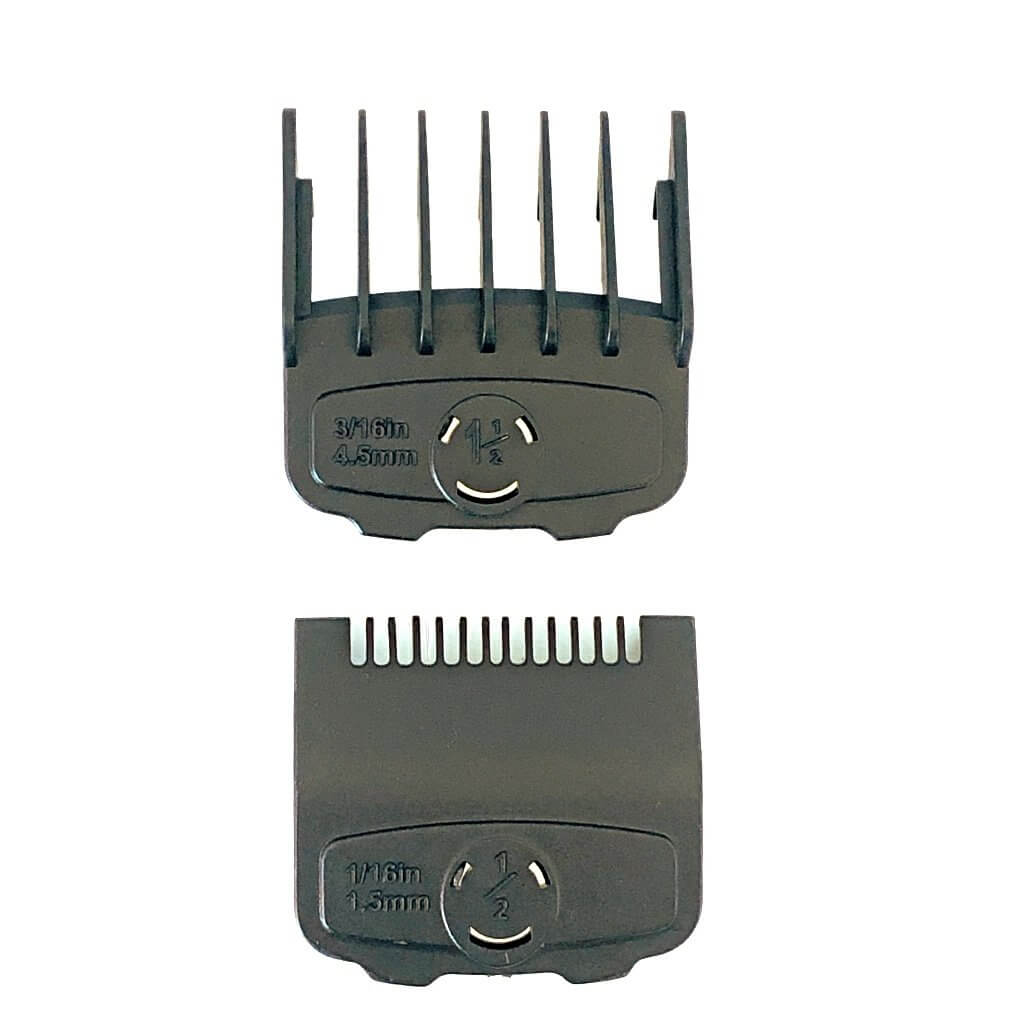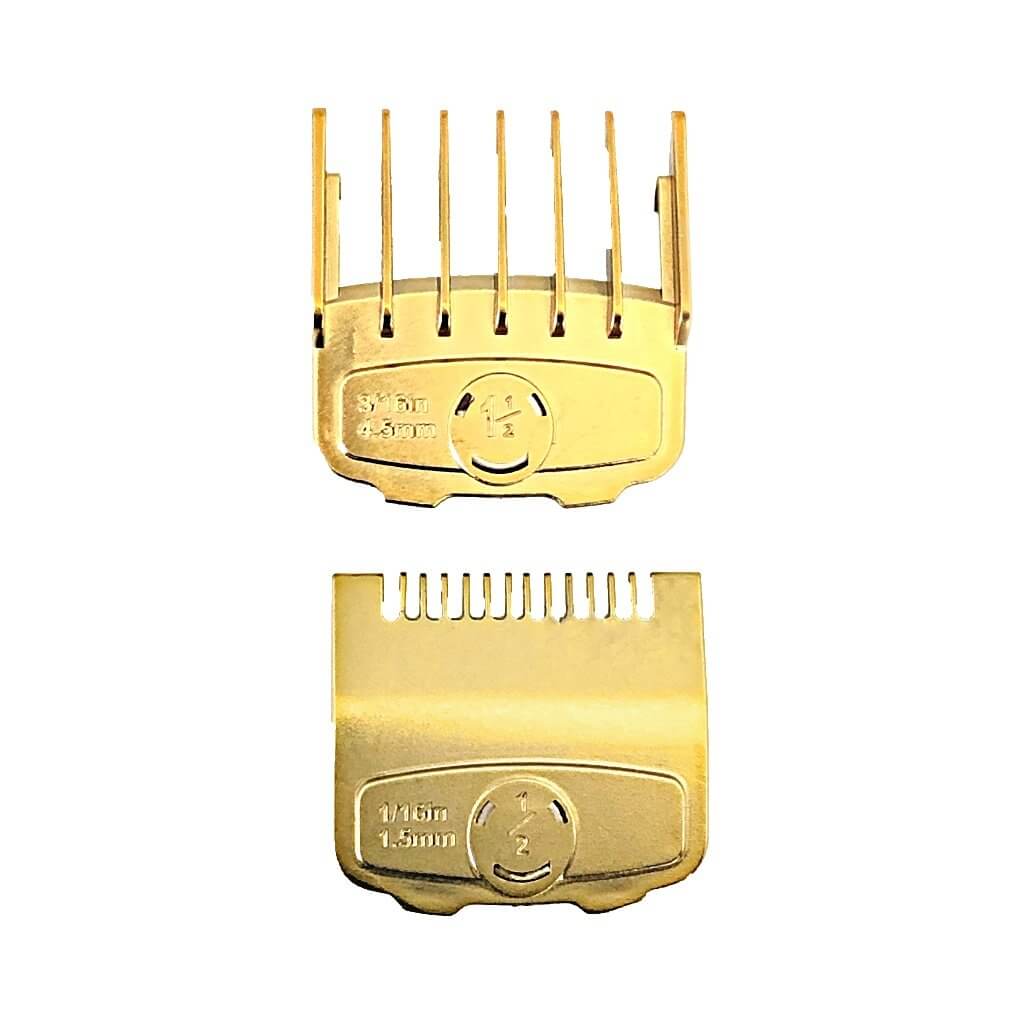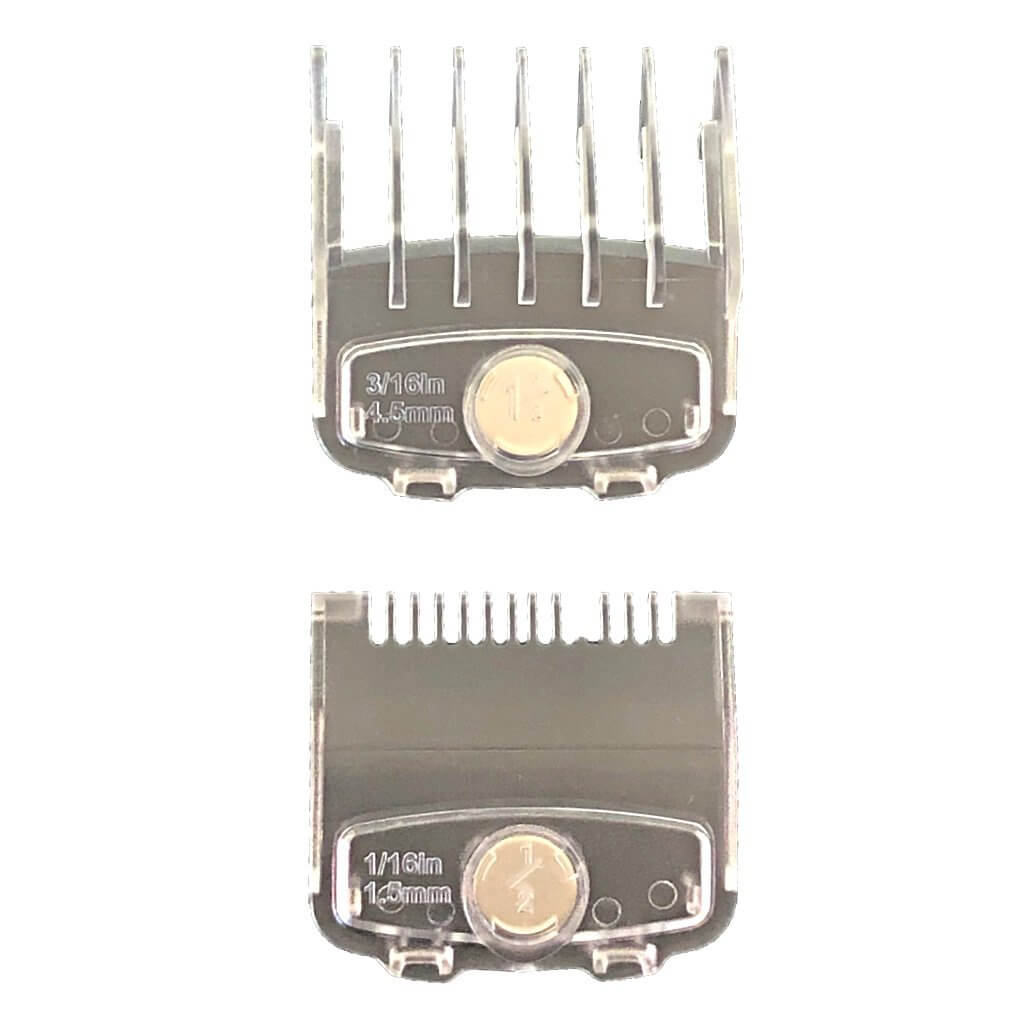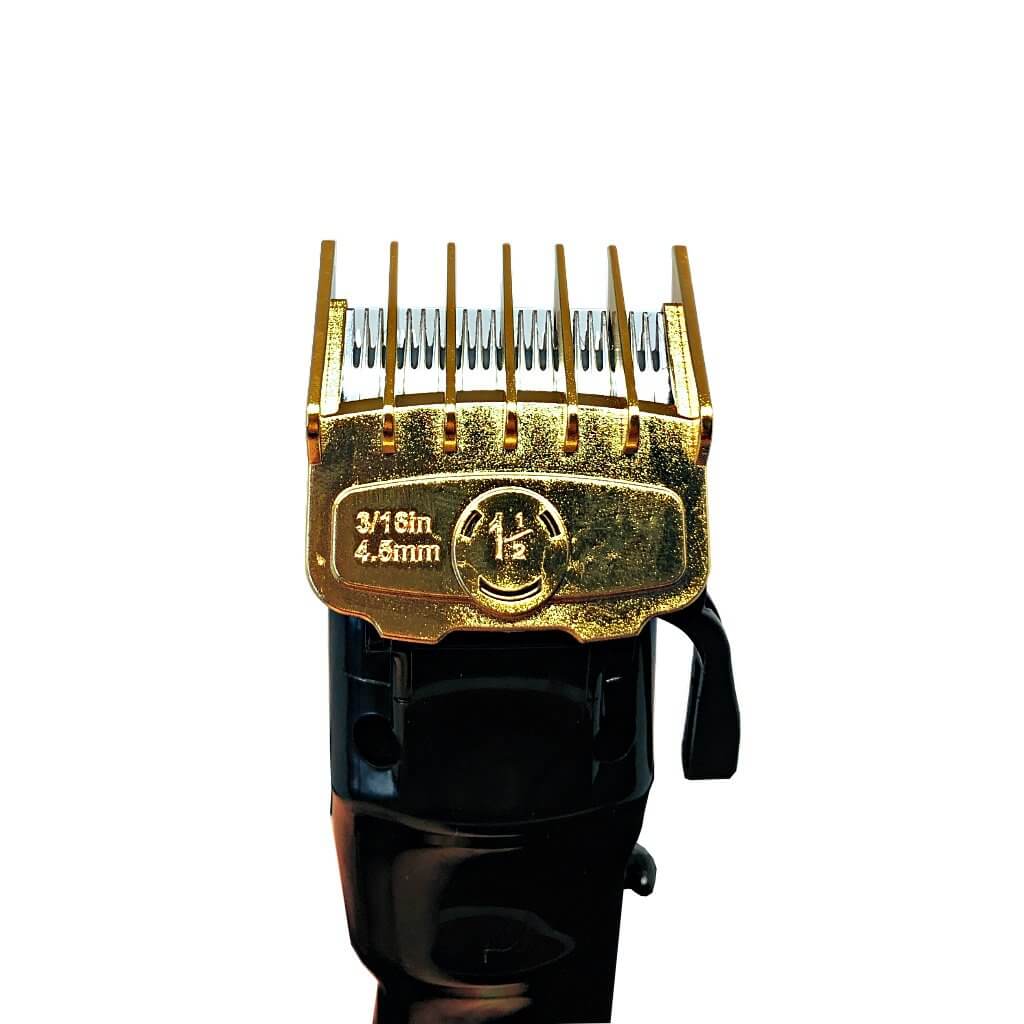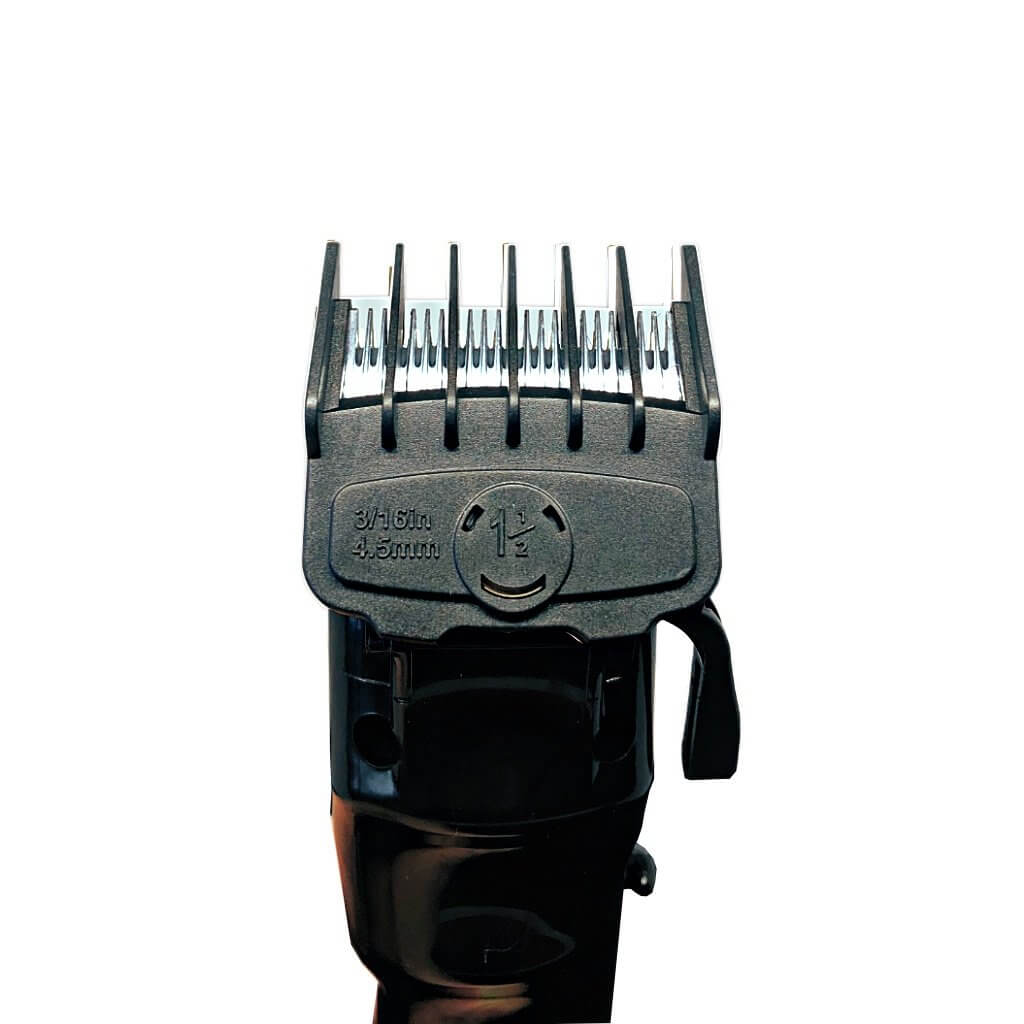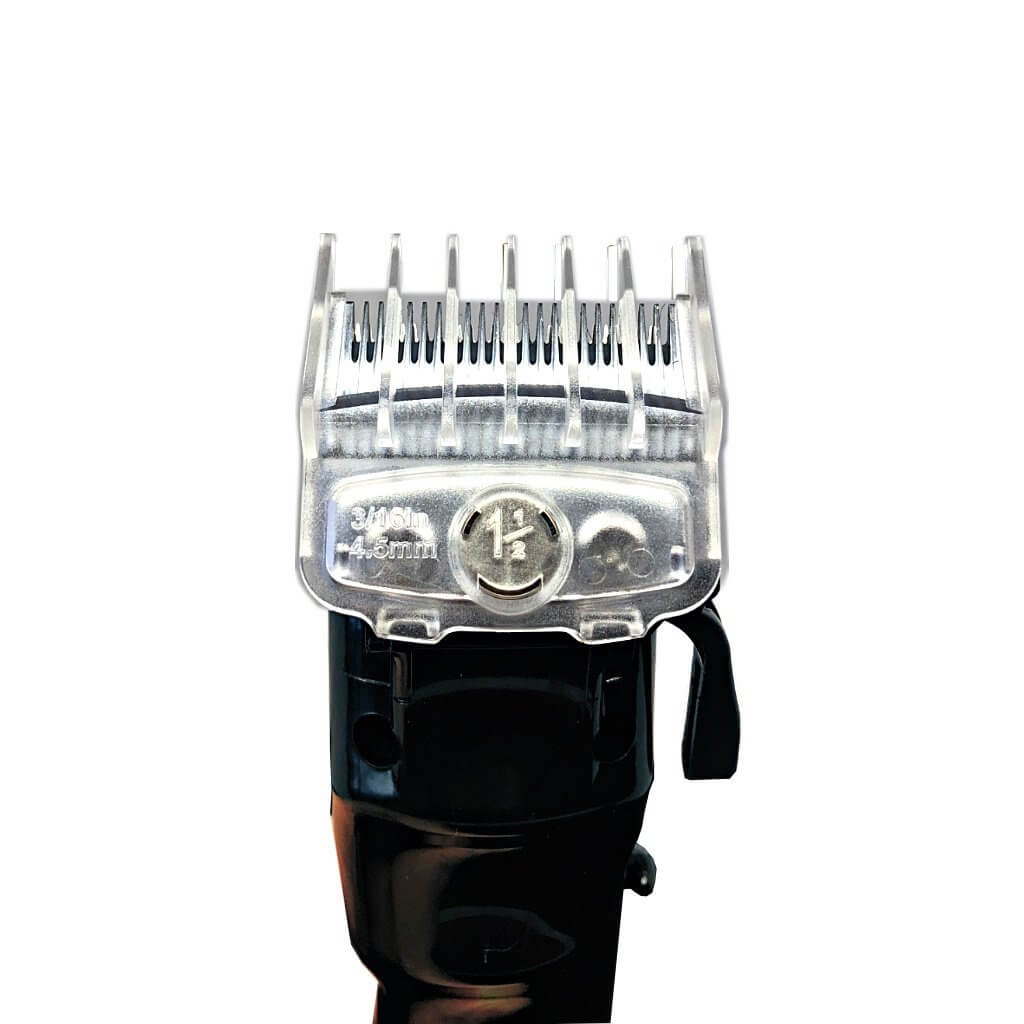 Magnetic Cutting Guides
High Quality: Made of high-quality Nylon. Strong Magnetic Hold. Soft and Durable

Easy to Install: Easy to glide through hair, quickly and efficiently, saving time for both you and your client. Professional Use: Intended for professional use only and is designed to deliver the sharp performance that experts demand.

Professional Use: Intended for professional use only and is designed to deliver the sharp performance that experts demand.

Tips: Only fit with Wahl Clipper. Such as Taper 2000, Designer, Super Taper II, Senior, Icon, Super Taper, Pro Basic, 5 Star Balding, 5 Star Legend, 5 Star Magic Clip, and 5 Star Senior. Also, Fit Any Kustom Clippers and Buybarber.com Clippers. Not fit with the small trimmer.

PACKING Includes: No. ½ - 1.5MM (1/16") No. 1 ½ - 4.5mm (1/8")
Includes 2 sizes GOLD/BLACK OR CLEAR corded hair clipper guide combs with a comb tray, meets barber shavers' different needs.

Securely on the blade for a reliable fit while you're trimming.
#1/2-1/16"(1.5mm)
#1 ½-3/16"(4.5mm)


100% brand new made of high-quality material, durable for a long time, and easy to attach.

Each comb is designed to glide through hair quickly and efficiently for a smooth and time-saving finish. Allows you to cut hair to a uniform length just using one blade for all.

FITS:
Suitable for most W clippers and standard adjustable clipper blades, easy to use. Including the following models:
100-anniversary #1919
super taper #8591
senior #8545-300
senior #8504-400
magic clip # 8451 corded
senior #8500
magic clip #8509
magic clip #8148 Corded
senior #8504 cordless
Hero #8991
5-star#8986
Sterling 9#8149
sterling 5 #8777
5-star # 8171
Animal Figura# 8868
5-star #8110 corded
color pro #79300-1001
color pro #9649
sterling 4 #8474
professional designer #8355-400
professional designer #8355-3901
Animal Deluxe #9484-300
Big Mag#8843
Legend #8147
Icon #8490-900
chrome pro #79524-2501
Arco #1854
BERET #8841


Package Included:
2 x Guide Comb ( Different Size )


Warm Tips: If you are not sure about the compilable model. Make sure to measure the height of the blade. If the blade height was 1 1/2 inches, it will fit.
Disclaimer: VGM claims that this device works with a WAHL® clipper or related product. VGM is not affiliated with Wahl Clipper Corporation. WAHL® is a registered trademark of Wahl Clipper Corporation. Wahl Clipper Corporation has not tested, has not approved, and does not produce, endorse, nor support any VGM device. All issues with VGM devices must be taken to VGM and not Wahl Clipper Corporation. Use of a VGM device with any Wahl Product voids all Wahl warranties.
Good deals !!
Great staff friendly and knowledgeable. Definitely recommend this place.