Regular price
$229.95
Sale price
$139.90
Unit price
per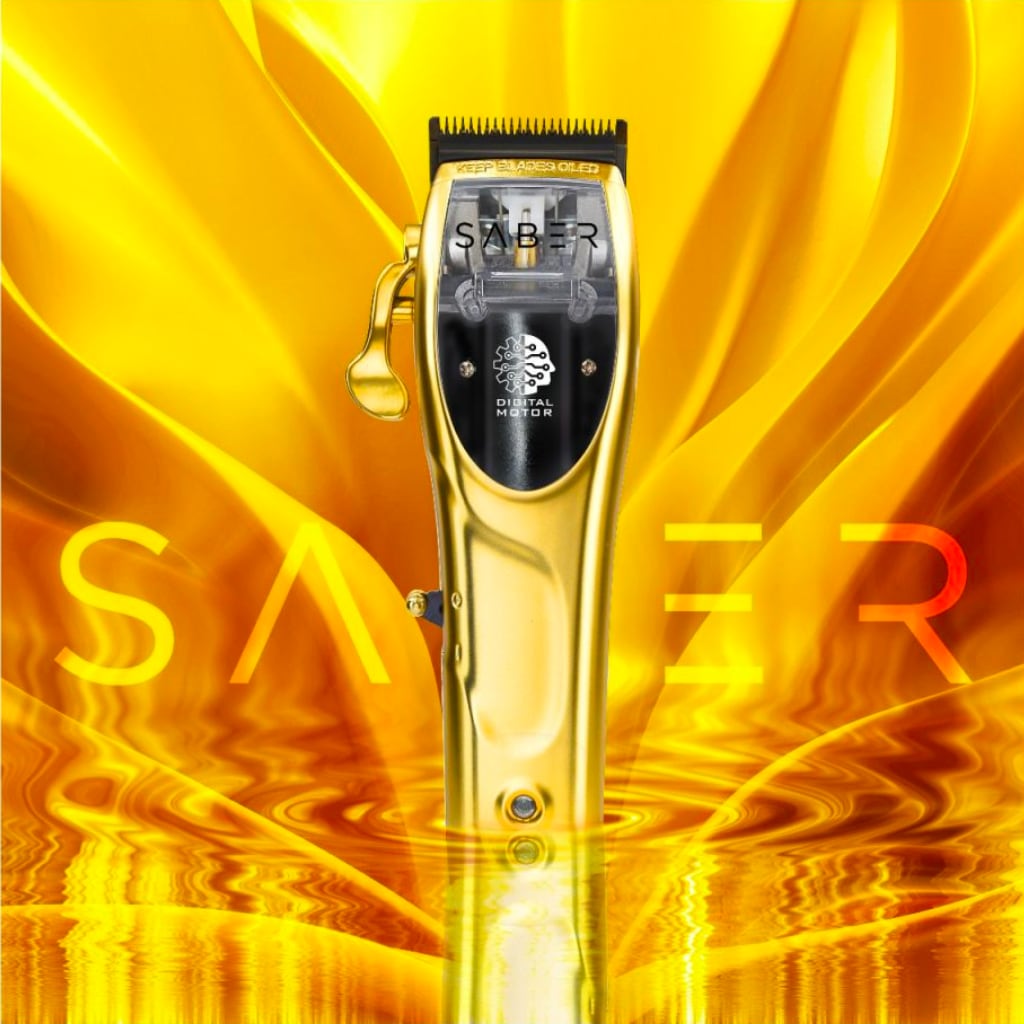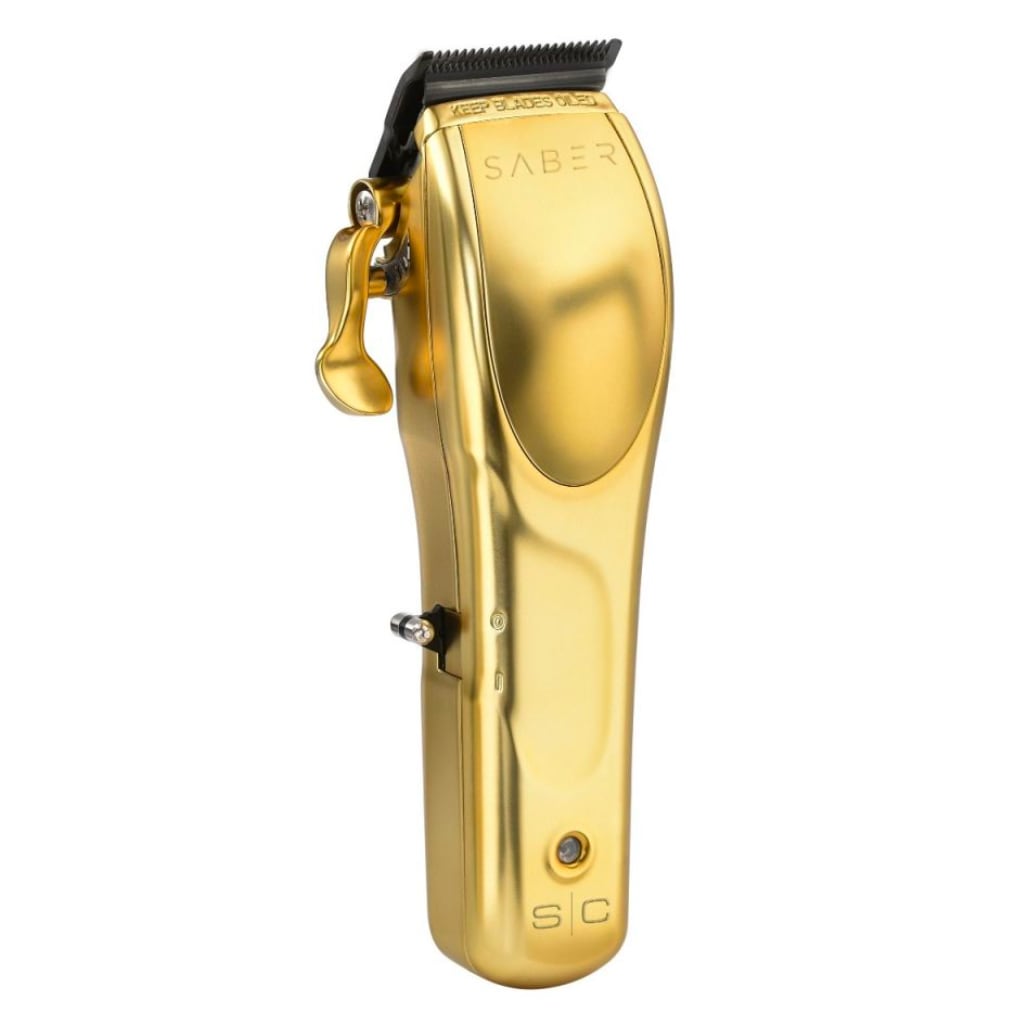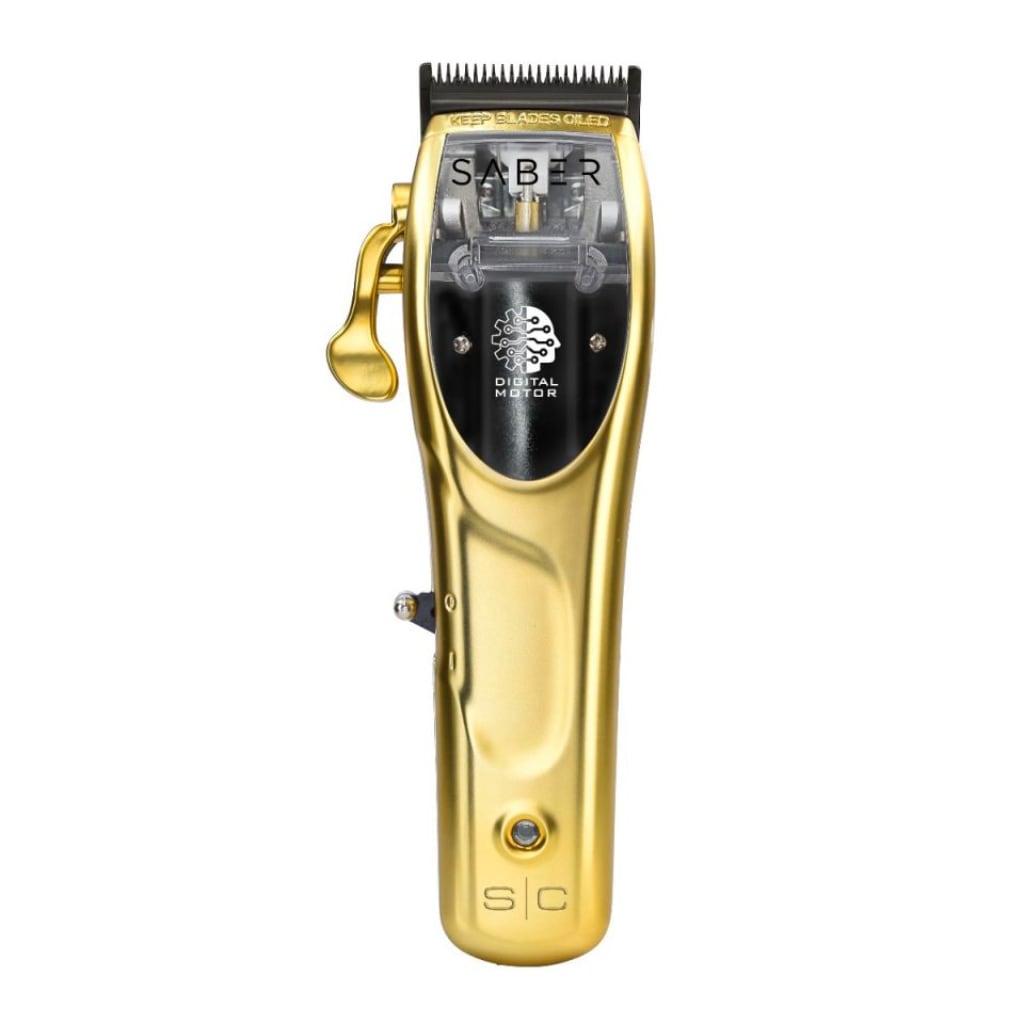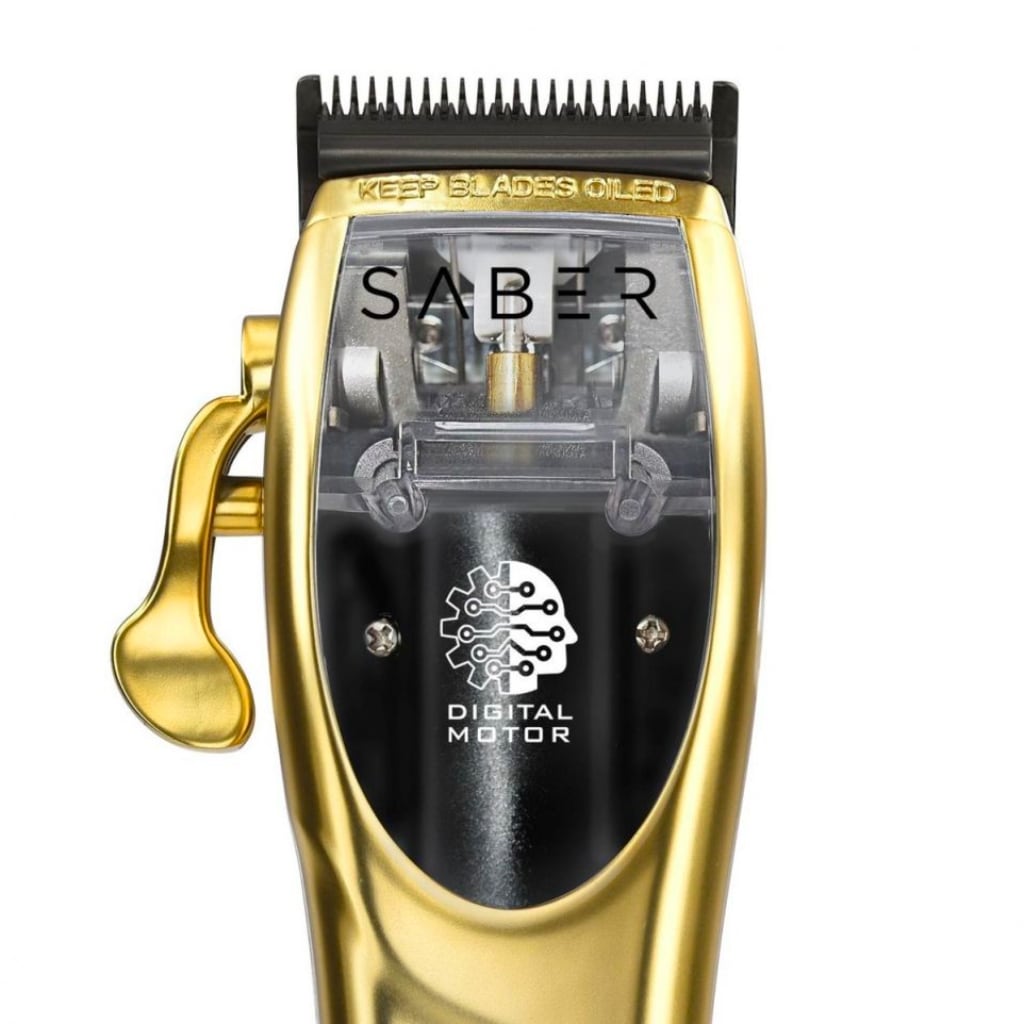 Brushless Motor




Equipped with a lightweight and powerful digital brushless motor that runs at 7,500 strokes per minute with an upgraded PCB board fine-tuned for increased power to help you successfully plow through even the wiriest of hair. As such, you can do an efficient cut in just a single pass with this efficient haircutting tool.  The high-performance motor is paired with premium double Black Diamond Carbon DLC blades. Together, they work to give you superb cutting performance without any snags. Furthermore, the blades are non-corrosive so you don't have to worry about rust.  They also stay cooler and sharper longer.
Package Details
Package includes:
1 Saber Cordless Digital Brushless Motor Metal Clipper

Black DLC blade

Taper bracket

Click or floating lever

8 double magnetic guards (1/16", 1/8", 3/16", 1/4", 3/8", 1/2", 5/8", 3/4")

Charging stand/cord

Cleaning/maintenance kit and screwdriver
Here are some more features offered by this superior clipper:
LIGHTWEIGHT DIGITAL BRUSHLESS MOTOR runs at 7,500 strokes per minute for efficiency and performance
DOUBLE BLACK DIAMOND DLC CARBON BLADES combination stays cooler, rust-free, and sharper longer
LITHIUM-ION BATTERY delivers 6 Hours of cordless run-time with a 2-hour rapid charge.
FULLY ADJUSTABLE ZERO GAP BLADE for the closest cut and finish
TIGHT OR STRETCH TAPER BRACKET kits for long or short taper modifications.
HEAVY-DUTY FULL METAL body that feels substantial in your hand
CUSTOMIZABLE FLOATING OR CLICK TAPER LEVER for maximum fade and blending positions
8 MAGNETIC GUARDS included for maximum performance (1/16", 1/8", 3/16", 1/4", 3/8", 1/2", 5/8", 3/4")
LOW NOISE AND VIBRATION for comfort and stability
If you are a business this products is available at wholesale price.
CLICK HERE