Regular price
$229.00
Sale price
$199.95
Unit price
per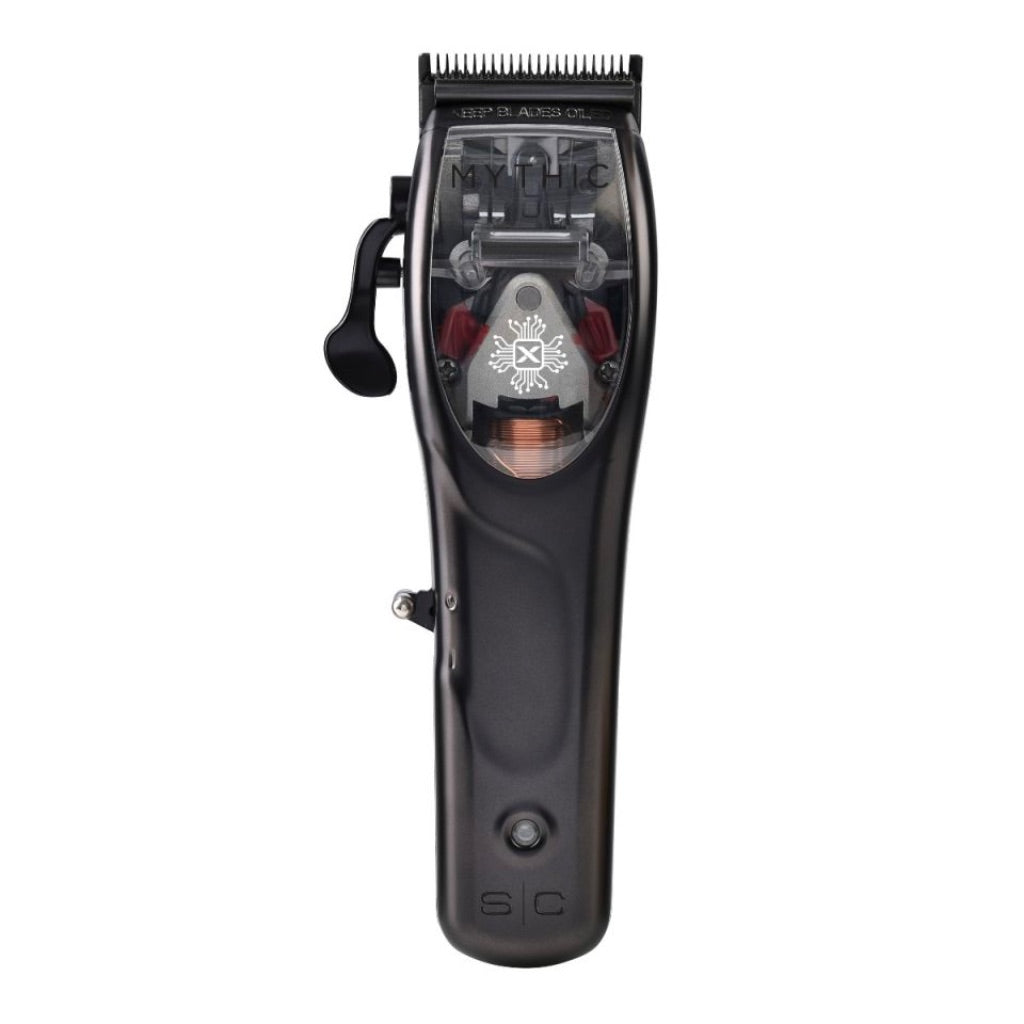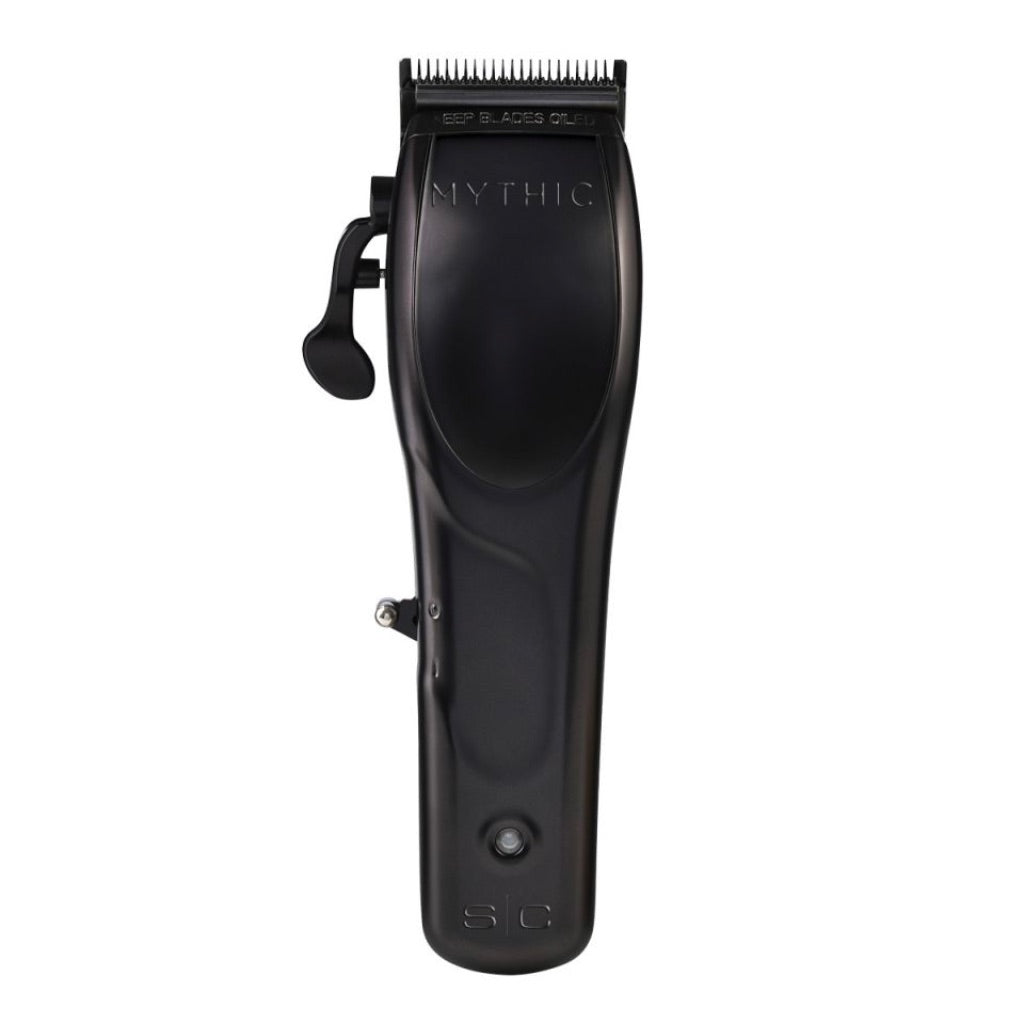 SC Mythic Professional Microchipped Clipper has a longer battery life than most cordless hair clippers on the market. The 9V magnetic motor is powered by a lithium-ion battery that lasts 180 minutes. The performance microchip provides the sharpest cut possible. The black diamond DLC blades are zero-gap adjustable for those close haircuts
Package Details
Package includes:
1 SC Mythic Professional Microchipped Clipper
8 Professional double neodymium magnetic guards
1 Special stretch bracket
Powerful 9V Magnetic Motor
The powerful 9V magnetic motor delivers 10,000 strokes per minute. The SC Mythic Professional Microchipped Clipper is powered by a performance microchip. More power, torque and battery life are added to this hair clipper. Users can expect lower noise and vibration when using this hair clipper.



Magnetic Guards, Bracket Options & Customization
The SC Mythic Professional Microchipped Clipper is completely customizable! It's designed with 3 different lever choices. Users have an option between 2 click system levers and 1 floating system lever.
The new turbocharged magnetic motor includes 8 different double neodymium magnetic guards. Each magnetic guard is secured with two magnets to secure every blade during a haircut.
Overall, the new design includes an advanced hair channel system that helps to feed hair into the blade. The black diamond DLC blades are of the highest quality that stays cooler, rust-free and sharper longer. Each clipper blade is designed to prevent the clipper blade teeth from rubbing up against each other. This ensures the longest lifespan of each blade.
If you are a business this product is available at wholesale price. CLICK HERE


New!
Awesome trimmer, you can really feel the quality while working with it!!!
5 stars!!!
I couldn't be happier! The trimmer works flawlessly and it gives great results.
Love this New Clipper
Get a clean, close, and comfortable shave with the NEW SC Mythic Professional Microchipped Hair Clipper. This is a professional-level tool. It has been such a life changer!! So happy I purchased it.