Regular price
Sale price
$199.95
Unit price
per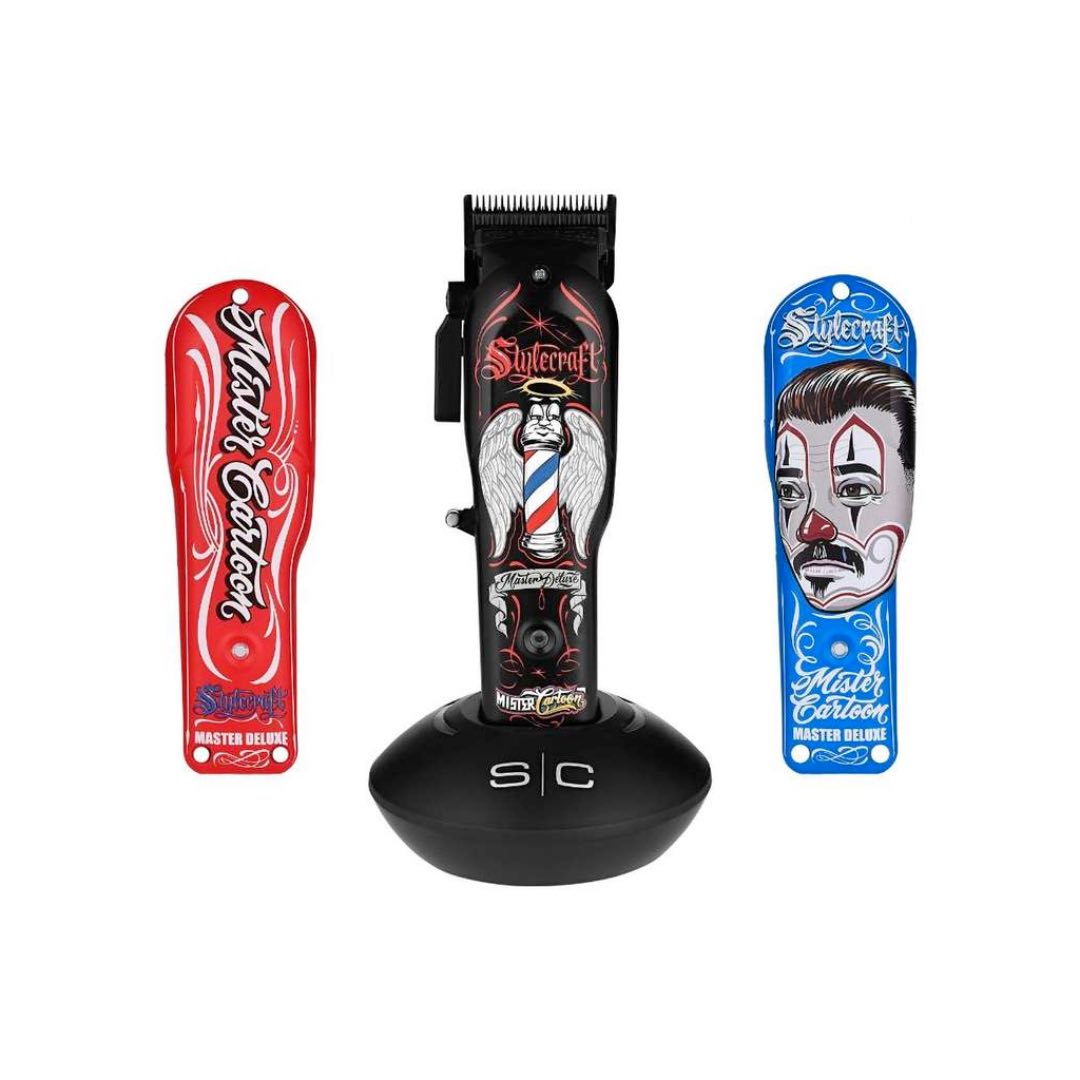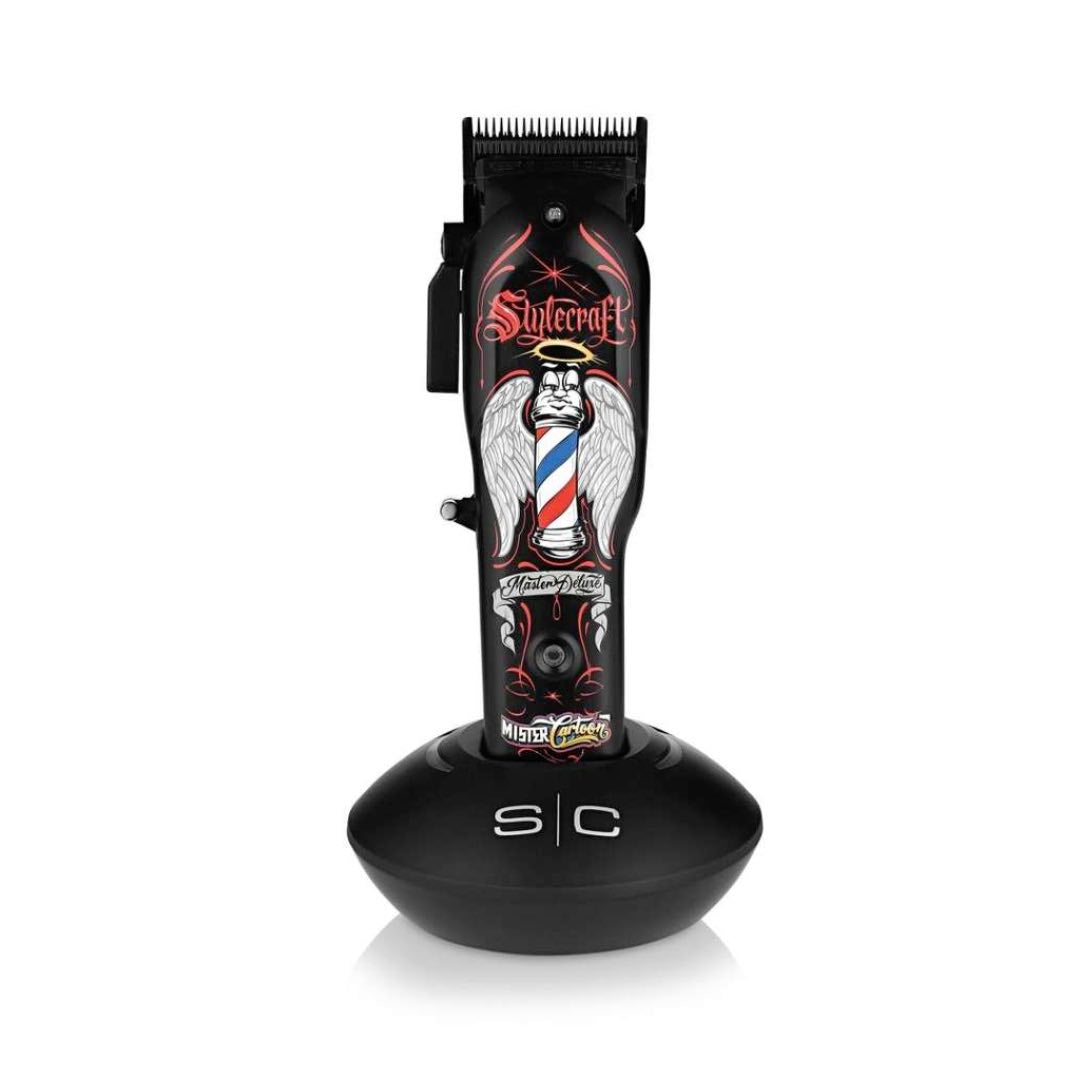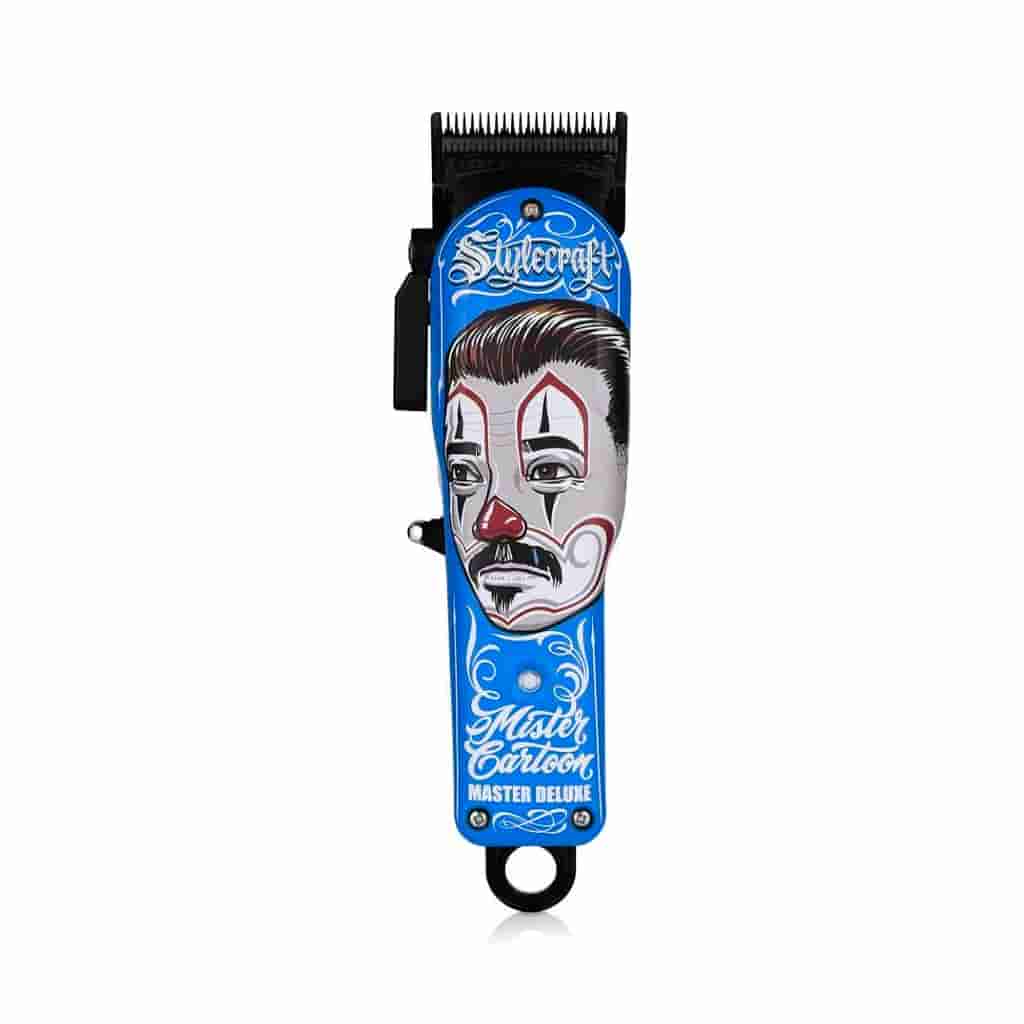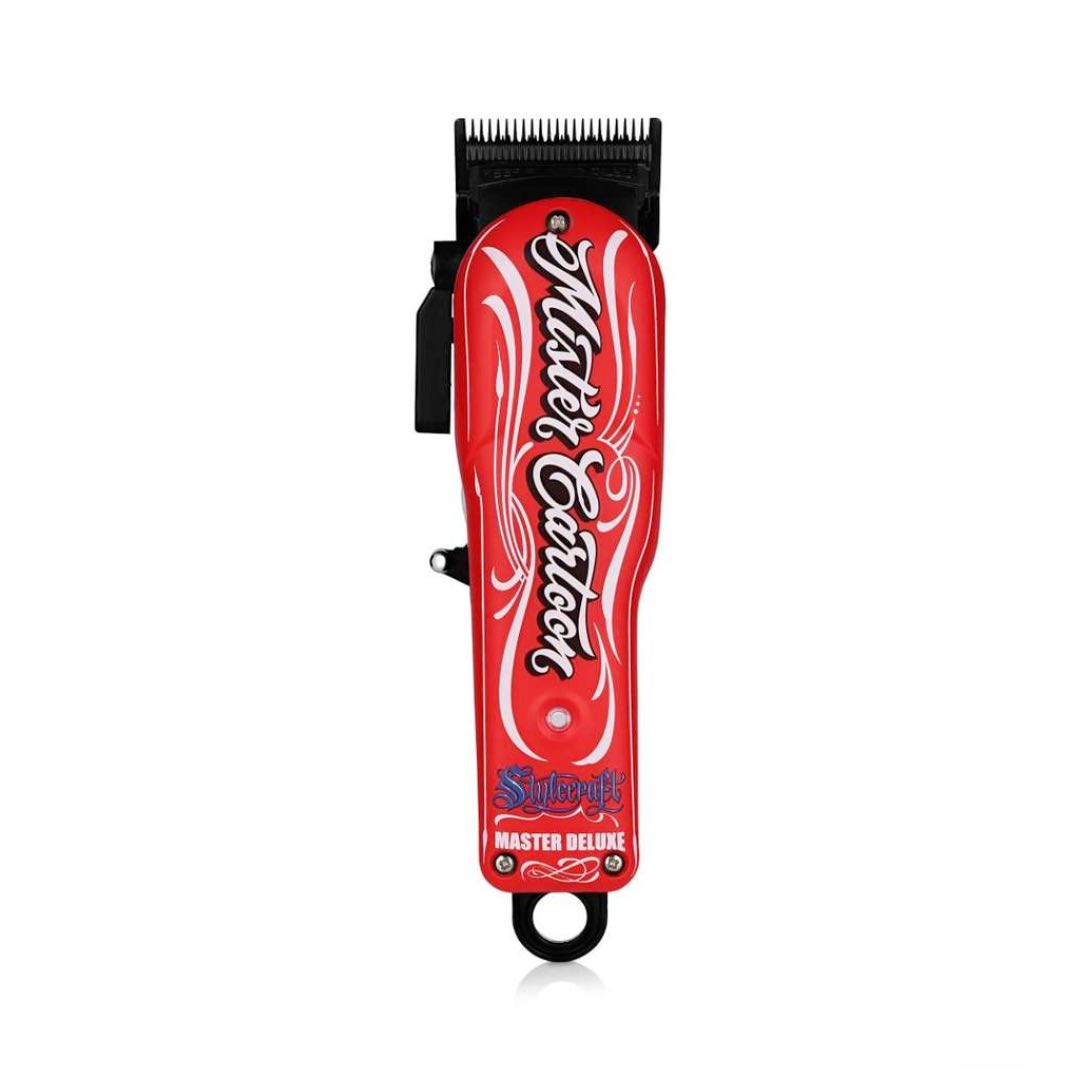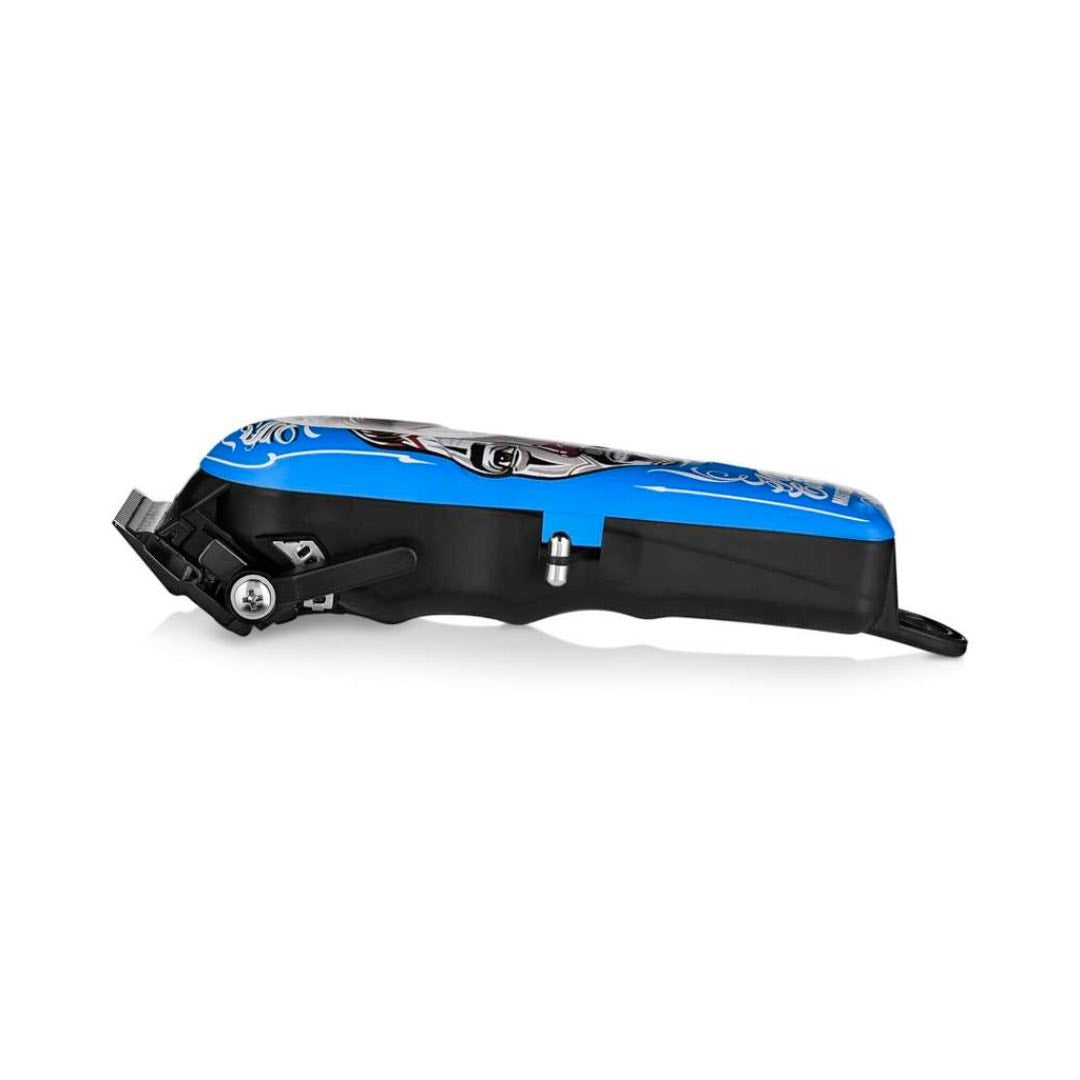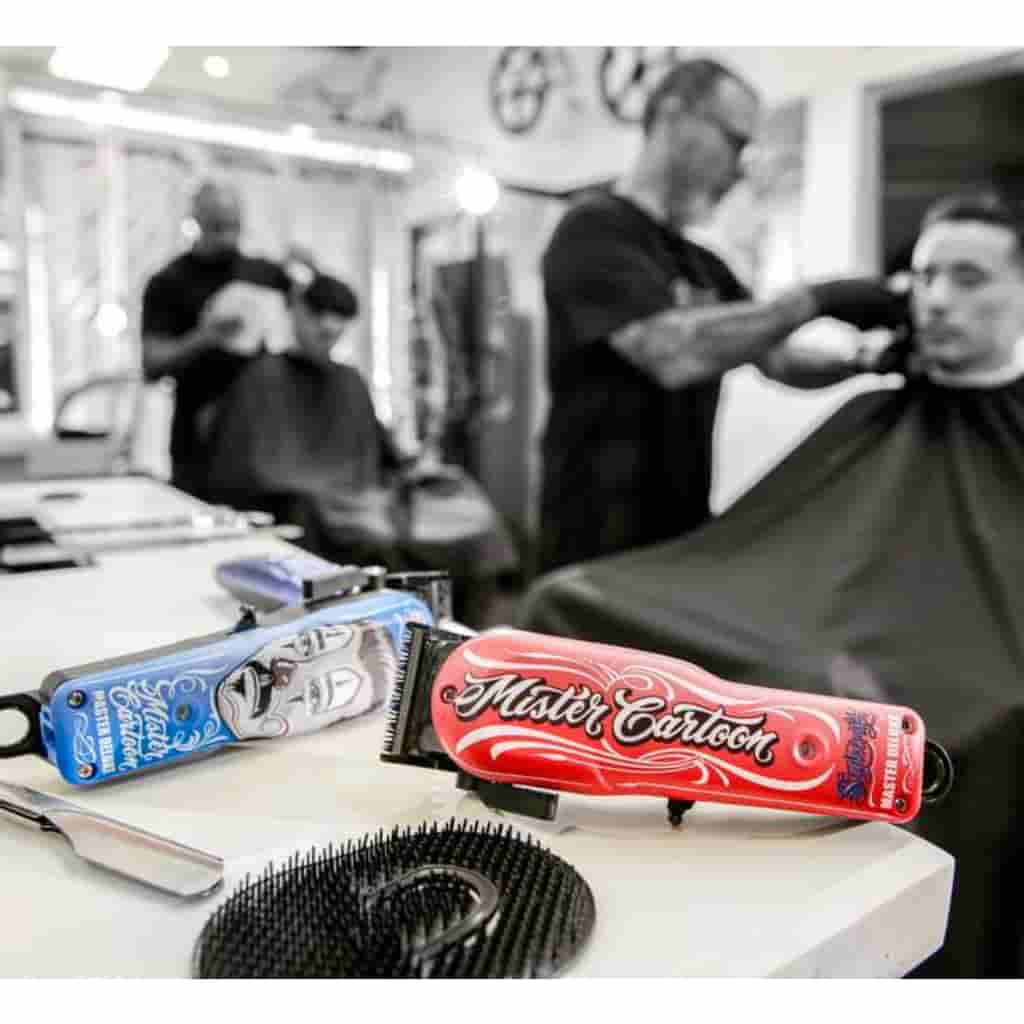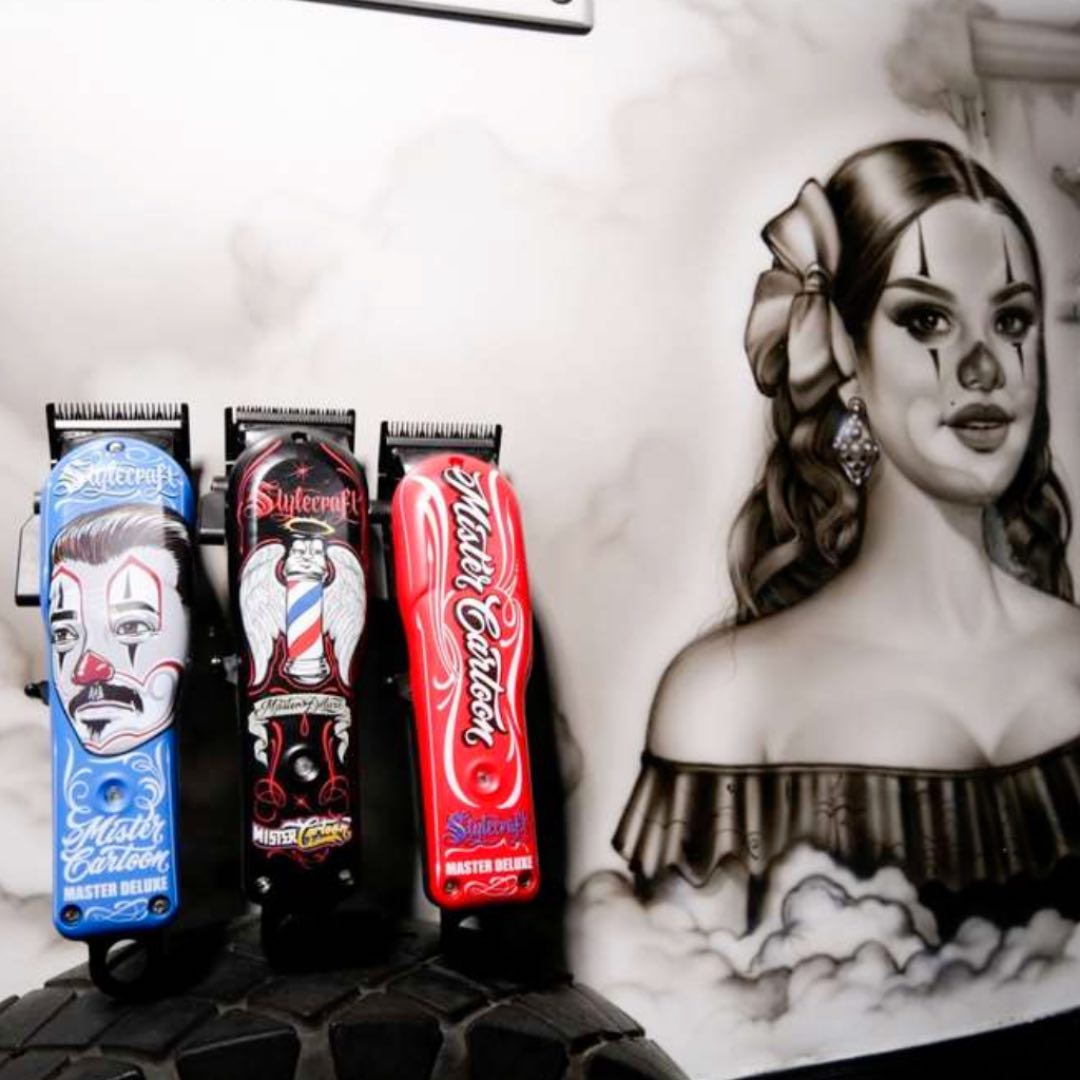 Experience Artistic Excellence and Precision with the s|c x Mister Cartoon Professional Hair Clipper Limited Edition Series
The S|C x Mister Cartoon Professional Hair Clipper is a high-caliber grooming device born from an exquisite collaboration, offering a Limited Edition Series that melds unparalleled functionality with aesthetic brilliance. The artistic flair of the esteemed Mister Cartoon transforms this professional grooming apparatus into a masterpiece, accentuating its sleek structure with intricate, detail-rich engravings.
Core Features:
Super-Torque Motor: Empowering professionals with immense precision and power, running at 7,200 RPMs, it ensures low noise and minimal vibration for a seamless and pleasant grooming experience.
Lithium-Ion Battery: A market leader in endurance, it affords users 3 hours of uninterrupted cordless use coupled with a rapid 1-hour charging capability.
Black Diamond Fixed Taper Blade & Slim Deep Tooth Cutting Blade: These advanced blades stay cooler, remain rust-free, and retain sharpness for extended periods. The cutting blade offers superior blending, fading, and bulk removal, providing impeccable results.
Fully Adjustable Blade: Designed for supreme accuracy, the blade is easily adjustable, allowing for zero gapping to achieve the closest cuts and finishes, catering to diverse styling needs.
Universal Micro USB Rechargeable: Features a convenient charging stand, enabling universal use and simplifying the charging process, which is particularly beneficial for professionals on the go.
Contents & Accessories:
Each clipper comes encased in a meticulously crafted package, with accessories including 8 dub guards, a micro-USB cord, a stretch bracket, 3 interchangeable lids and levers, a mini screwdriver, and a cleaning/maintenance kit, allowing users to optimize their grooming experience to individual preferences and requirements.
Design & Aesthetic:
This sophisticated clipper is not merely a grooming tool but a collectible item, demonstrating the harmonious fusion of superior technology and artistic essence, with Mister Cartoon's iconic artistry gracing its exterior. It's a symbol of elegance, innovation, and craftsmanship in the professional grooming industry.
Final Thoughts:
The S|C x Mister Cartoon Professional Hair Clipper Limited Edition Series is an exemplar of refined elegance and superior functionality. It stands as a beacon for those who pursue excellence in grooming, offering a symbiotic blend of innovative technology and artistic design, ensuring an elevated and distinctive grooming experience for professionals and enthusiasts alike.
FOR REPLACEMENT BLADES CLICK HERE
If you are a business this products is available at wholesale price. CLICK HERE