Regular price
$42.00
Sale price
$36.00
Unit price
per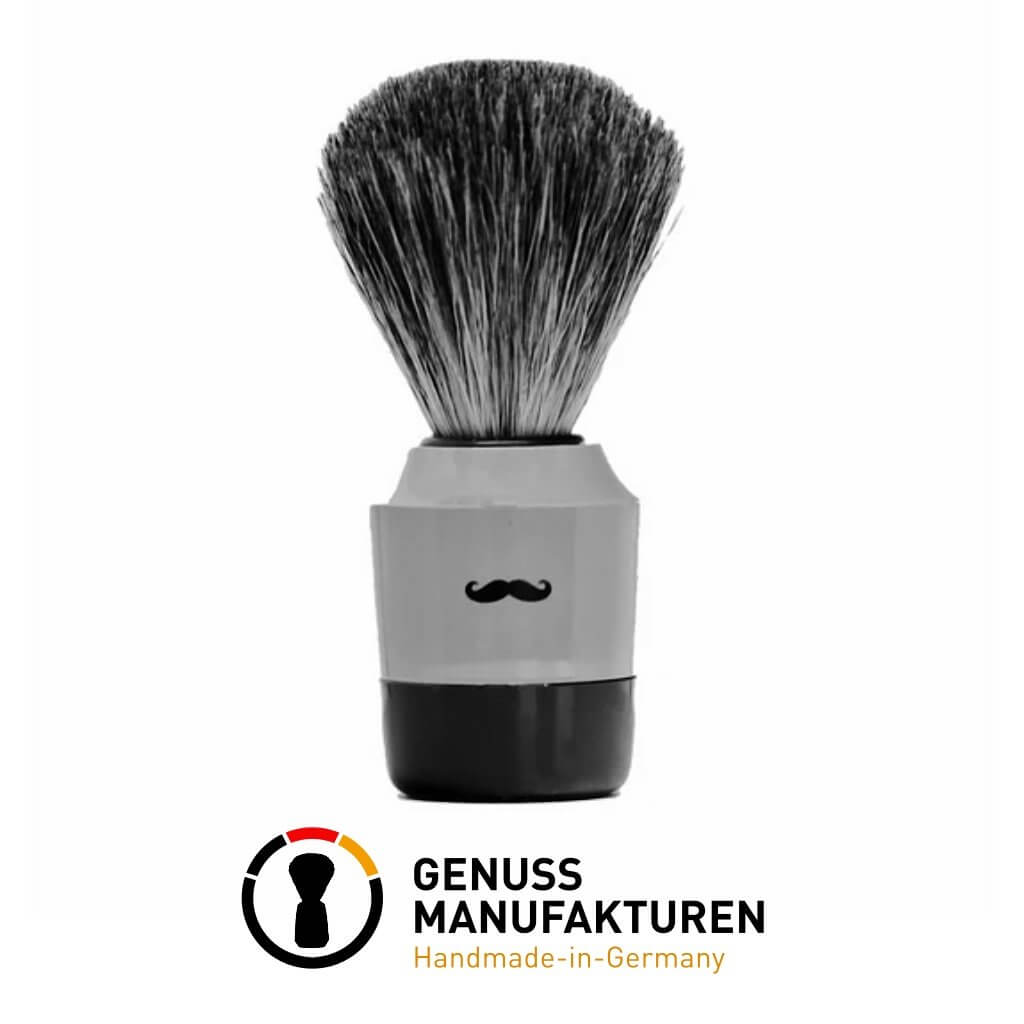 Art Collection shaving brush, pure badger - 21mm
High-Grade Resin
Art Collection, urban and unashamedly elegant. The round shape perfectly fits into your palm and helps maintain a nice grip. The color combination of the black neck of this brush and stand-in grey, emphasizes cool chic.
shaving brush with pure badger
handle material: plastic grey
ring size: 21 mm
Pure Badger
Among the natural hair types, a pure badger with its darker coloring guarantees exceptionally solid quality and a somewhat stronger massage effect. The soft hair is sturdier than silvertip badger and fine badger, but much more flexible than bristle material. It is manufactured mechanically according to the same high standards which are applied to all MÜHLE products.
Ring Size: 21 mm
Dimensions: 35 mm x 102 mm
Weight: 54g
Pure Badger Shaving Brush-Grey.