Regular price
Sale price
$21.90
Unit price
per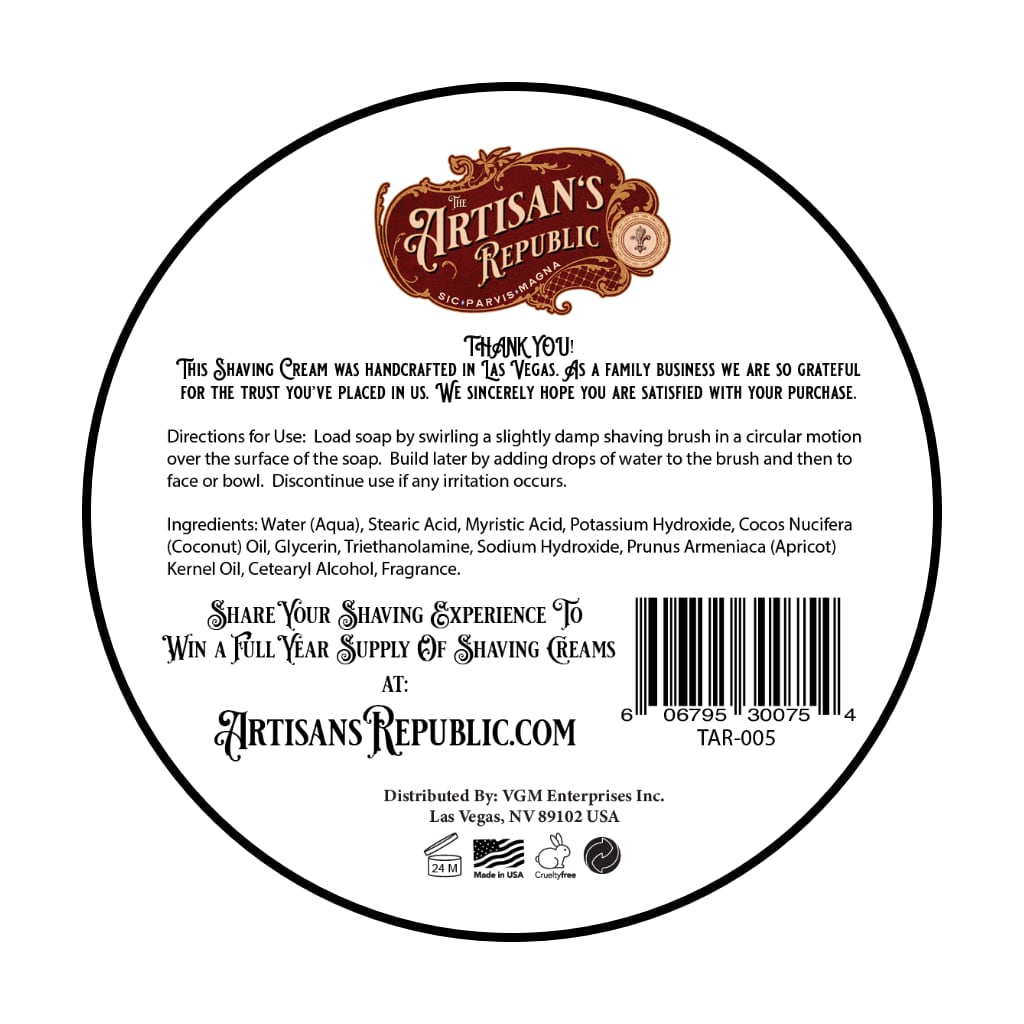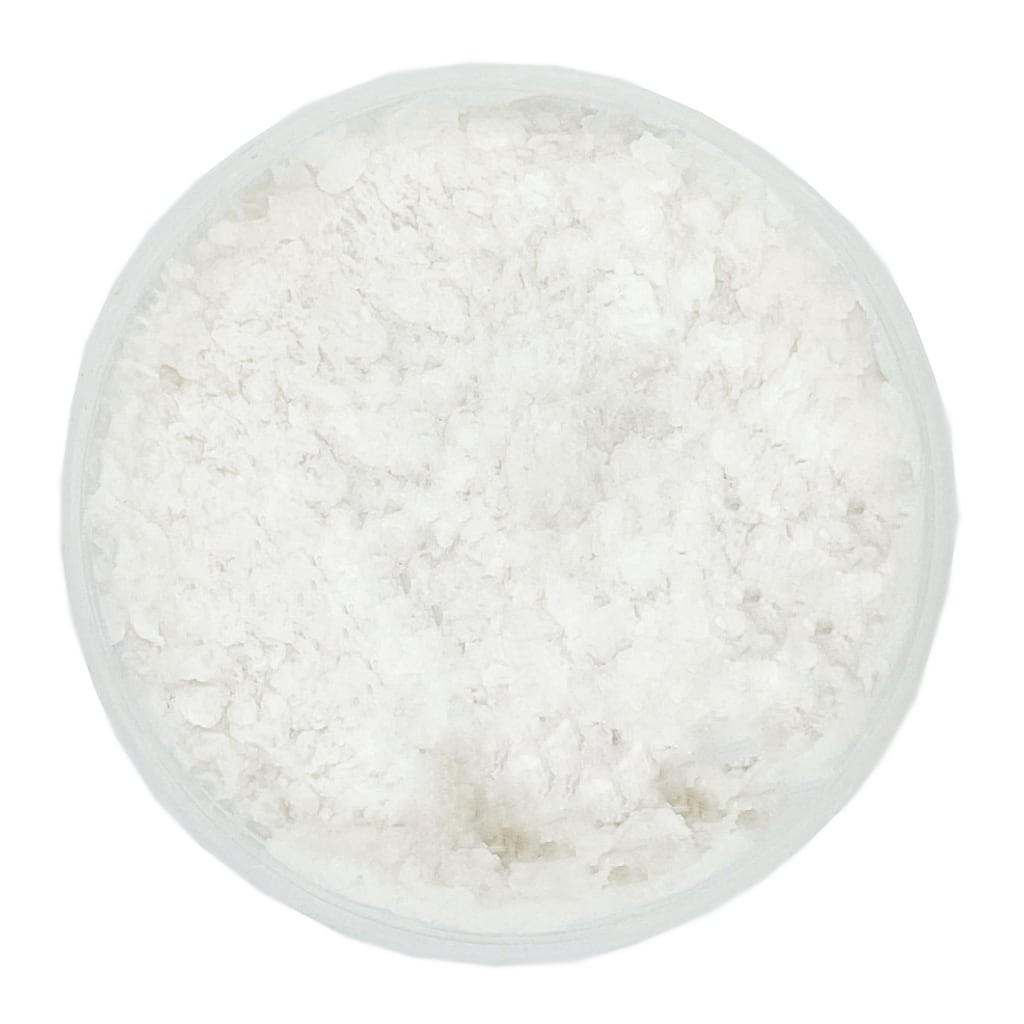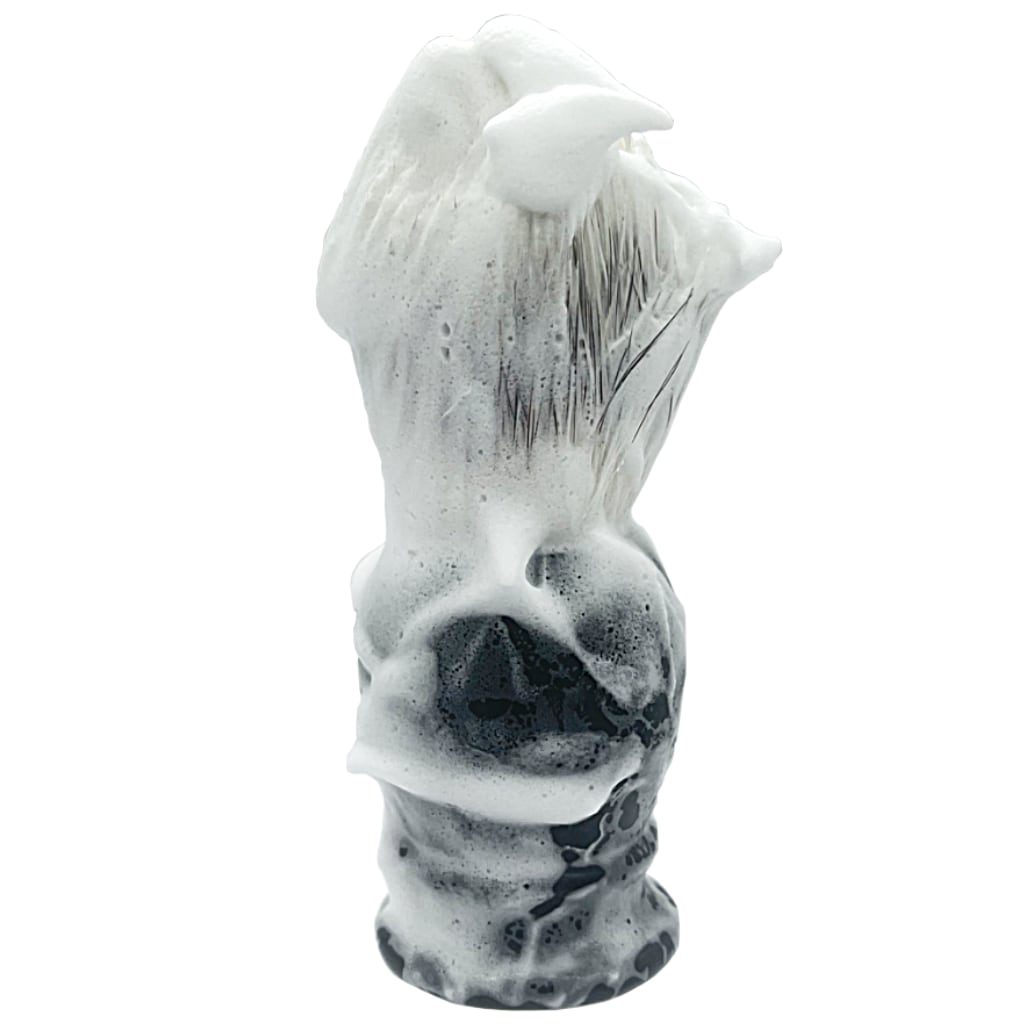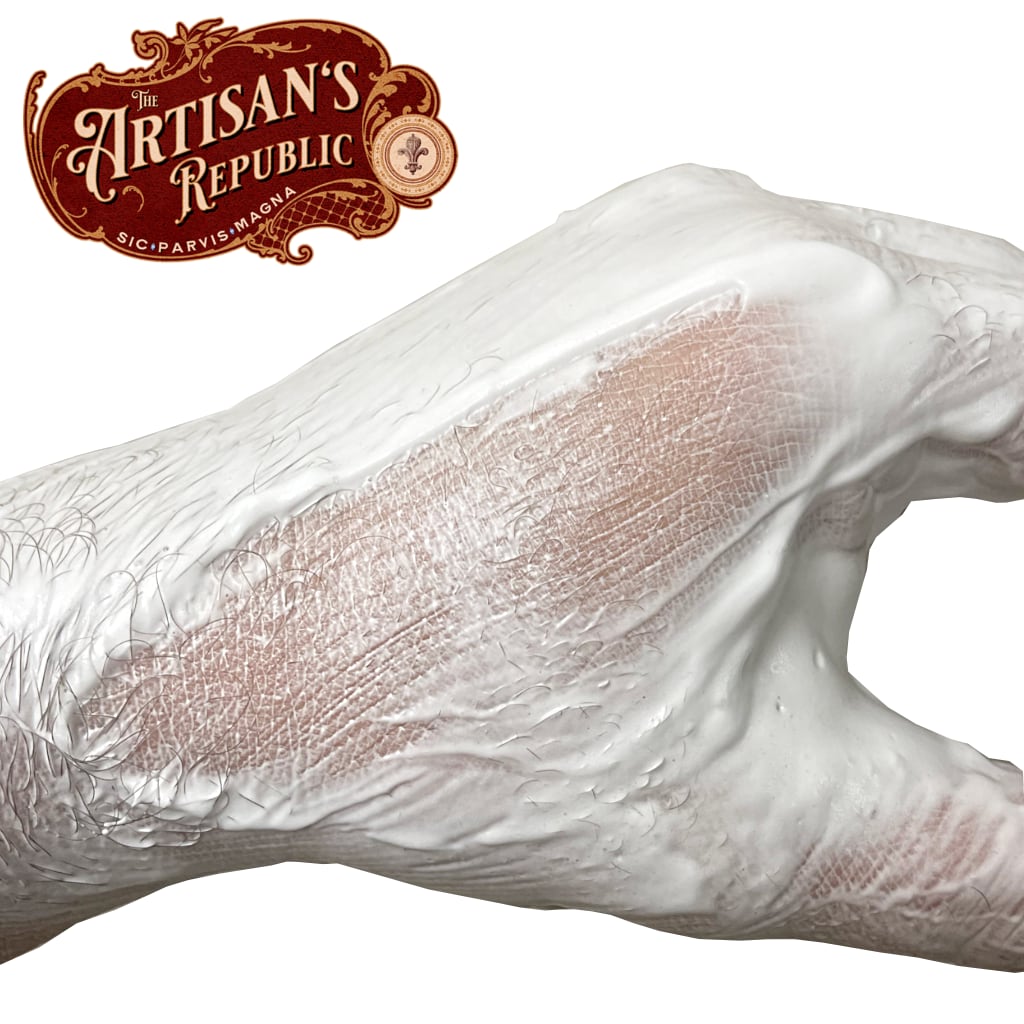 Artisan Hand Made Sandalwood Shaving cream
Sandalwood has been used as a luxurious shaving cream ingredient for centuries. The woodsy and sweet scent is unmistakable, and the creamy texture leaves your skin feeling smooth and hydrated.
Men who shave with sandalwood artisan shaving cream enjoy the luxurious scent and the way it makes their skin feel soft and hydrated.
The Sandalwood shaving cream is a natural shaving product, containing no animal byproducts. It is also free of parabens and sulfates, which helps preserve the quality of the shaving cream and prevent irritation on sensitive skin.
Sandalwood Fragrance Notes
Top Notes - Bergamot, Lemon, Neroli, Petitgrain, Pepper.
Middle Notes - Lavender Provençal, Geranium, Oak, and Chamomile.
Base Notes - Sandalwood, Vetiver, Musk, Amber and Carnation.
The Heritage Collection
The Artisan's Republic Heritage Collection i a set of traditional exquisite scents that can be enjoyed all year long, over the years we have perfected our scents to offer pure 
Why our Shaving Cream is Better
We use only ingredients 100% grown and manufactured in the United States.
We manufacture our products entirely by our family, guaranteeing the highest quality control and consistency in every single product.
Every batch we produce is rigorously tested before it can be sold.
As a family business we have formulated and developed products for shaving companies for over 15 years.
We are well aware that you as a customer have tons of options to choose form, thats why we have focused in the best shaving cream performance, creating a product that combines the softness and lather ability of a shaving cream with the slickness, thickness and  smoothness of a shaving cream.
The Ultimate Artisan Shaving Cream Test
Ingredients: Water (Aqua), Stearic Acid, Myristic Acid, Potassium Hydroxide, Cocos Nucifera (Coconut) Oil, Glycerin, Triethanolamine, Sodium Hydroxide, Prunus Armeniaca (Apricot) Kernel Oil, Cetearyl Alcohol, Fragrance.