Regular price
Sale price
$48.99
Unit price
per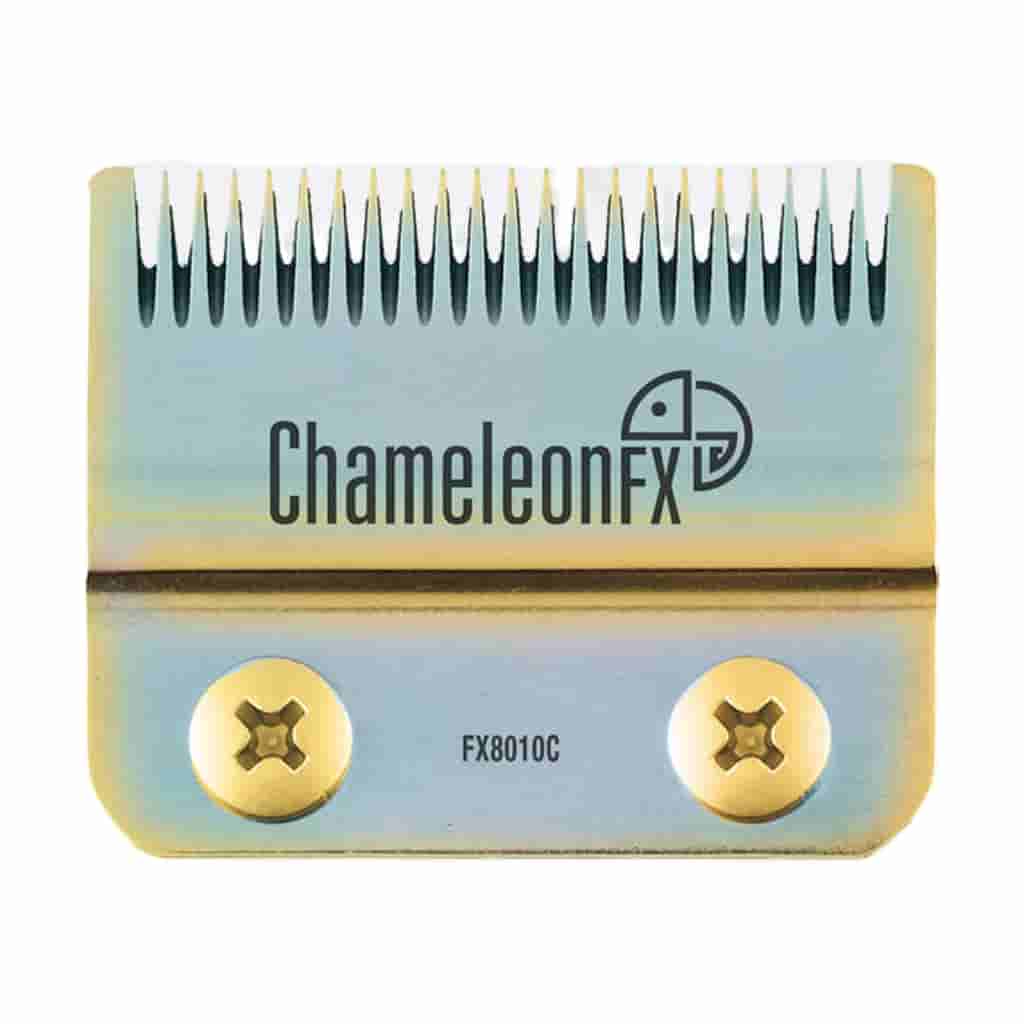 Chameleon Fade Clipper Blade
Upgrade your grooming tools with the BaBylissPRO® Replacement ChameleonFX Titanium Fade Blade, a premium component engineered for precision and durability. This replacement blade is designed specifically for BaBylissPRO® clippers, offering professional-grade performance and ensuring that your tools are always in top condition, ready to create flawless fades and precise cuts.
Key Features:
Titanium-Coated: The blade is coated with titanium, a material renowned for its durability and sharpness, ensuring that each cut is precise and smooth, reducing the risk of pulling or snagging.

Adjustable Fade Blade: The adjustable lever allows for variability in cutting lengths, making it easy to achieve a range of fading effects and hairstyles, satisfying diverse styling needs.

Easy to Install: Designed with user convenience in mind, the blade is easy to install, allowing for quick replacement so you can continue with your grooming tasks without any hassle.

Compatibility: This replacement blade is specifically designed to fit BaBylissPRO® ChameleonFX clippers, ensuring optimal performance and seamless integration.

Professional-Grade: The blade offers professional-grade quality and performance, making it an essential component for barbers and stylists who demand the best from their tools.

Corrosion-Resistant: The titanium coating also grants the blade superior corrosion resistance, prolonging its lifespan and maintaining its cutting efficiency over time.
Features & Benefits
Chameleon
Fits FX870, FX825, and FX673 models
Fits FXF880
Fits all 2-hole blade systems
Usage Instructions:
Ensure the clipper is turned off and unplugged before changing the blade.
Follow the provided instruction manual for proper installation and removal of the blade.
Regularly clean and maintain the blade to ensure optimal performance and longevity.
Package Includes:
1 x BaBylissPRO® Replacement ChameleonFX Titanium Fade Blade
Conclusion:
The BaBylissPRO® Replacement ChameleonFX Titanium Fade Blade is a fusion of precision, durability, and professional-grade performance. It is a crucial accessory for maintaining the readiness and efficiency of your BaBylissPRO® clippers, ensuring that you can continue creating immaculate fades and sharp, precise cuts with ease and reliability. Whether you are a professional barber or an enthusiast looking for the best in grooming tools, this replacement blade is a valuable addition to your toolkit.
If you are a business this products is available at wholesale price. CLICK HERE