Regular price
$15.99
Sale price
$14.90
Unit price
per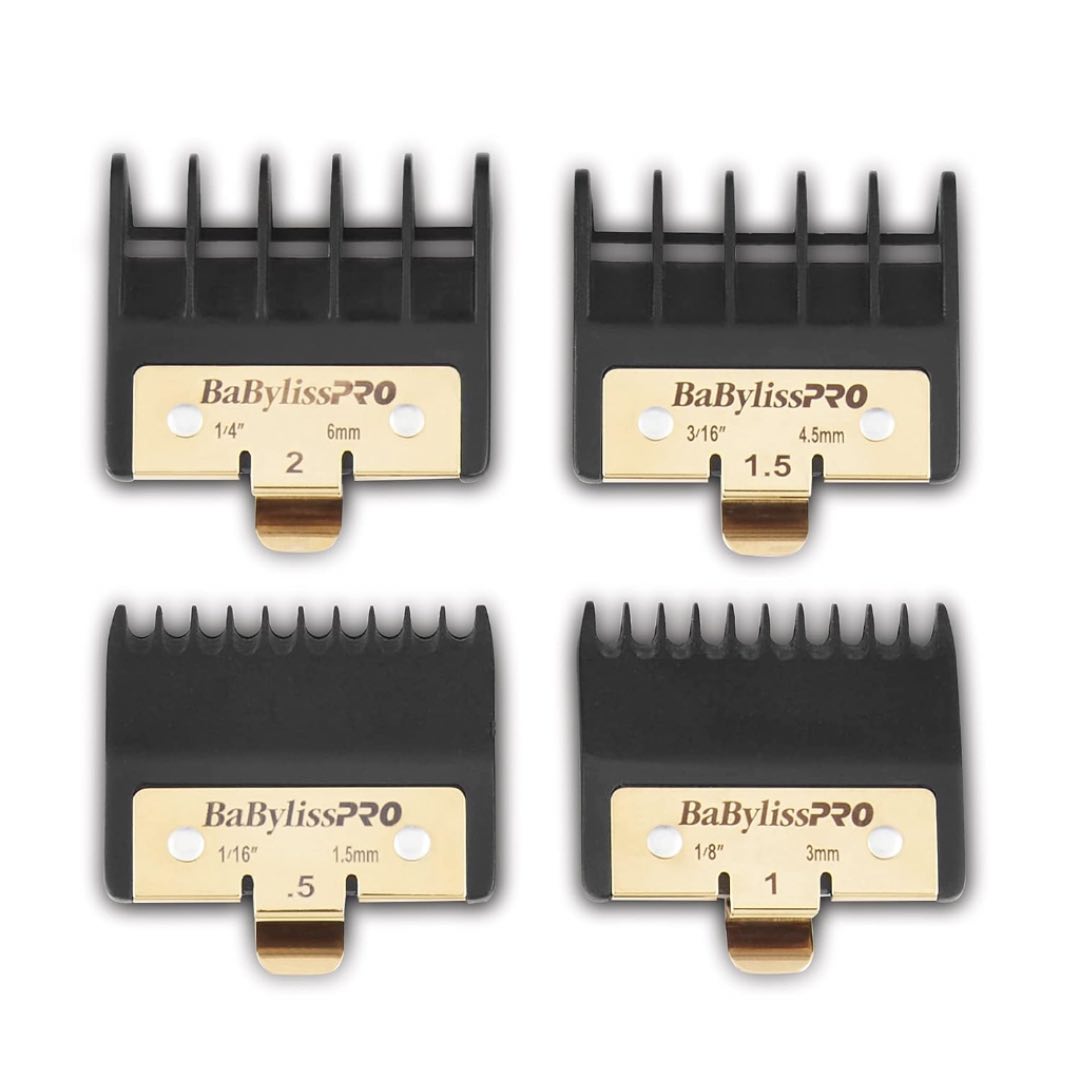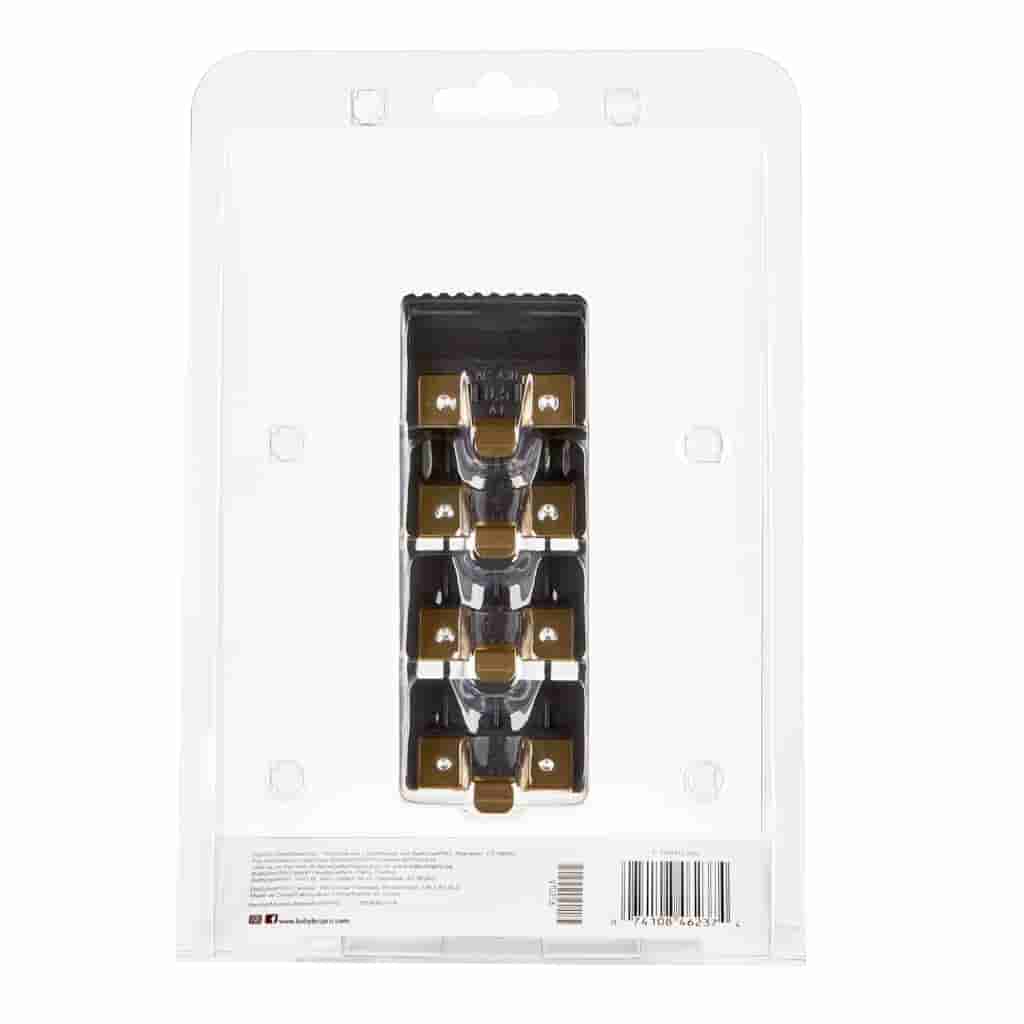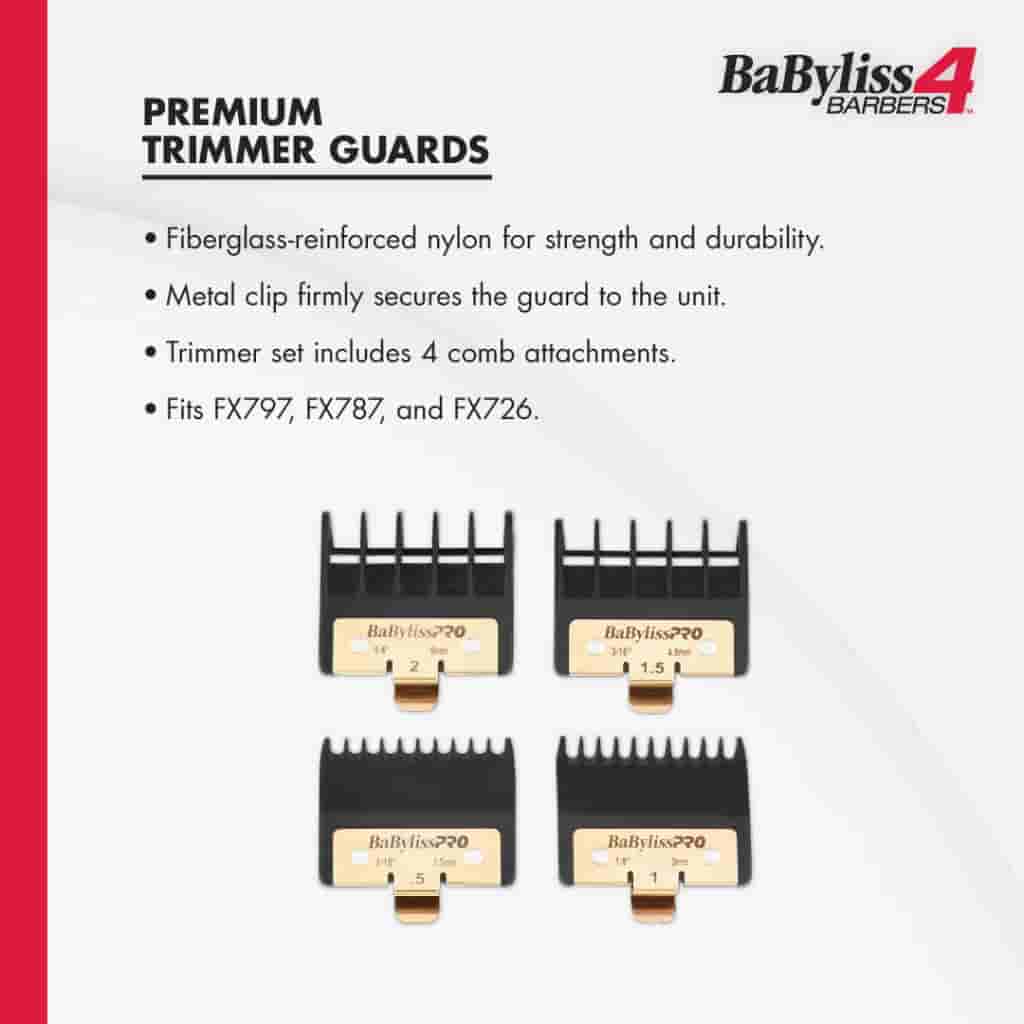 Premium Clipper Guards
Upgrade your grooming game with BaBylissPRO® Premium Trimmer Guards – the pinnacle of professional grooming accessories. Specially designed for meticulous and precise grooming, these guards are compatible with a wide range of BaBylissPRO® trimmers, ensuring versatility and flexibility for stylists and barbers alike.
Key Features:
Superior Quality Material: Constructed with high-grade, durable plastic, these guards are built to withstand the rigors of daily professional use, promising longevity and consistent performance.

Precise Cutting: Each guard is meticulously crafted to ensure accurate and even cutting lengths, allowing for flawless fades, blends, and detailed work, every time.

Assorted Sizes: This set offers a diverse range of sizes to accommodate various cutting lengths, enabling versatility in styling and trimming to suit individual client needs.

Secure Fit: Engineered with secure-fit technology, the guards attach firmly to the trimmer, preventing slippage or movement during use and ensuring a safe, precise grooming experience.

Easy Maintenance: These premium guards are easy to clean and maintain, ensuring optimal hygiene and extended usability.

Ergonomic Design: The guards are designed with ergonomics in mind, allowing for comfortable handling and maneuvering, minimizing fatigue during prolonged use.
Benefits:
Achieve professional, salon-quality results with ease
Diverse sizing options allow for customized styling and trimming
Enhanced durability ensures long-lasting performance
User-friendly and easy to maintain
Ideal for both professional barbers and stylists as well as home users
Usage Instructions:
Select the appropriate guard size according to the desired cutting length.
Attach the guard securely to the trimmer.
Begin trimming or cutting the hair, ensuring smooth, even strokes.
After use, remove the guard and clean it thoroughly before storage.
Features & Benefits
Fiberglass reinforced nylon for strength and durability will not rub when the trimmer blade is zero gapped
Gold metal clip to firmly secure guard to the unit
4 different size comb attachments (.5, 1, 1.5, 2)
Comb attachments are black
Fits: FX797, FX787, FX726
Conclusion:
Whether you are a seasoned professional or a grooming enthusiast, the BaBylissPRO® Premium Trimmer Guards are an indispensable accessory in achieving precise, impeccable results. With their robust build, versatile size options, and secure fit, these guards promise a seamless grooming experience, epitomizing the blend of style, function, and performance. Elevate your grooming routine with the precision and quality of BaBylissPRO®.
If you are a business this products is available at wholesale price.
CLICK HERE