Regular price
$159.99
Sale price
$139.99
Unit price
per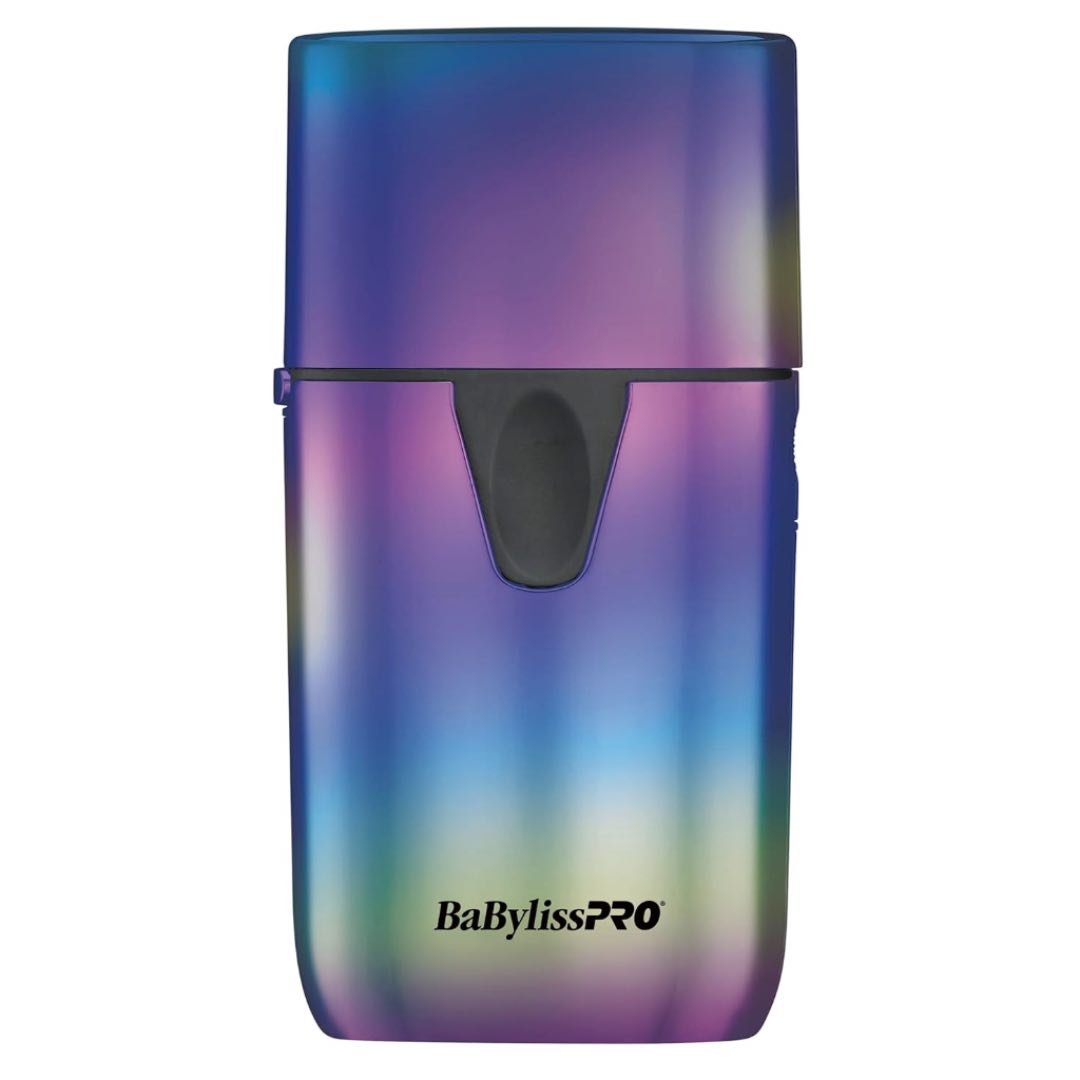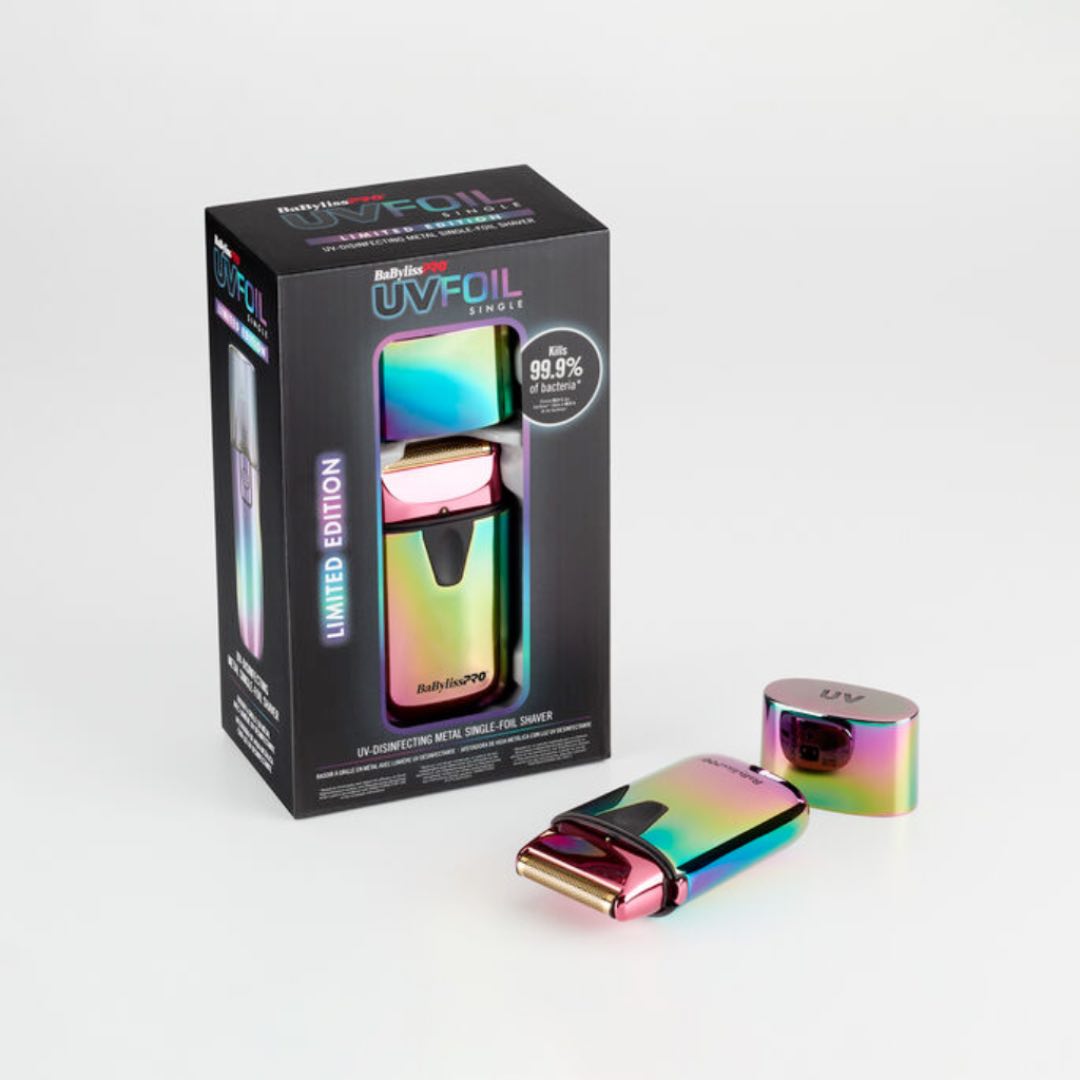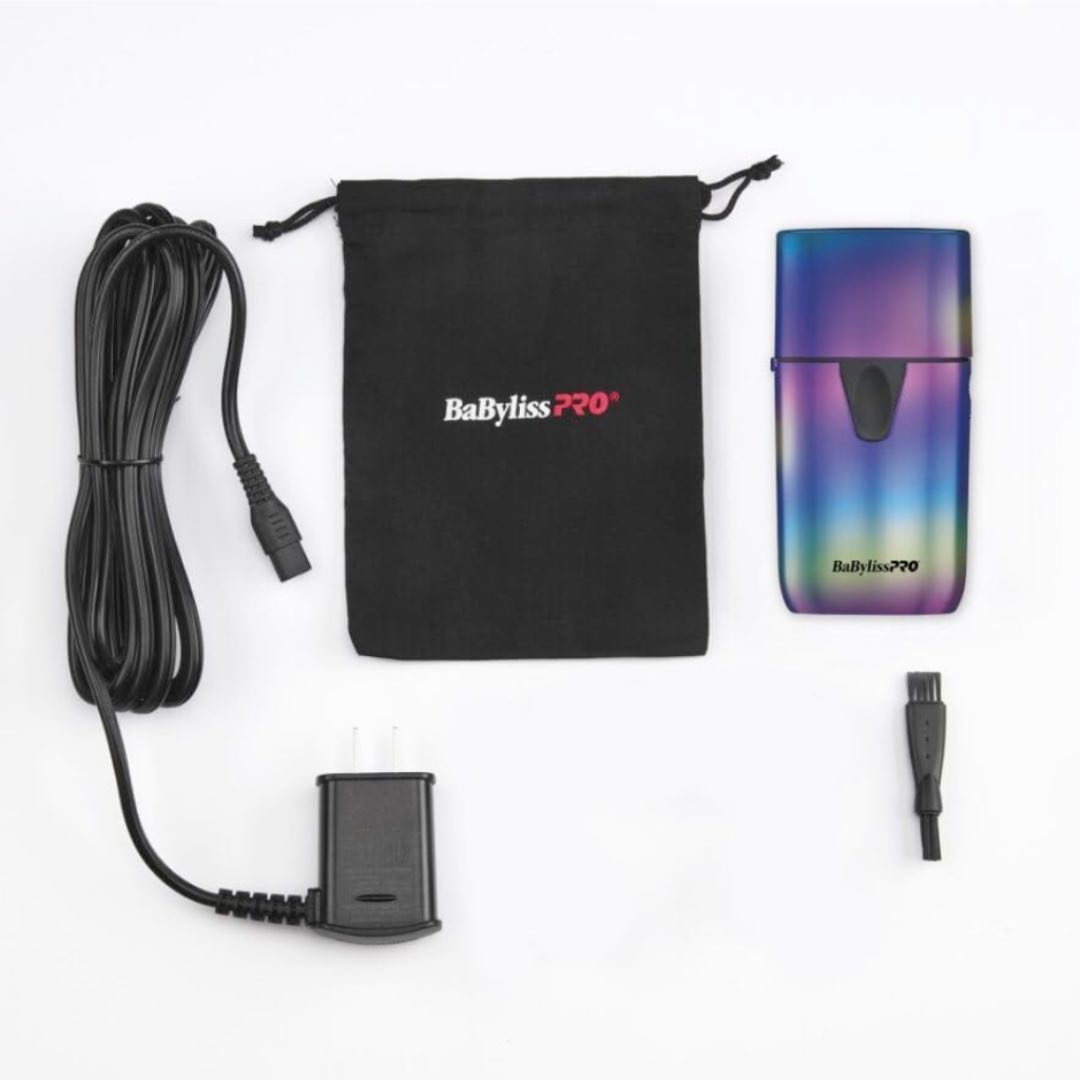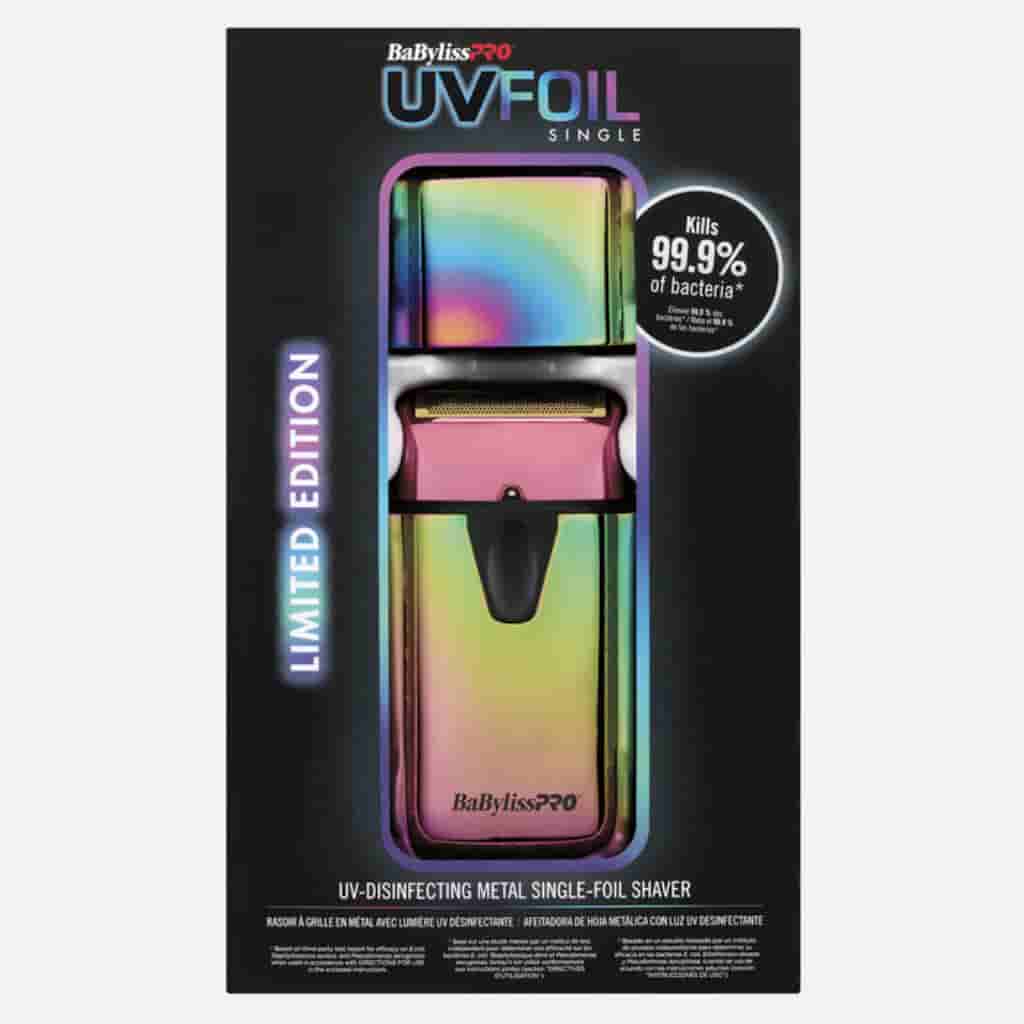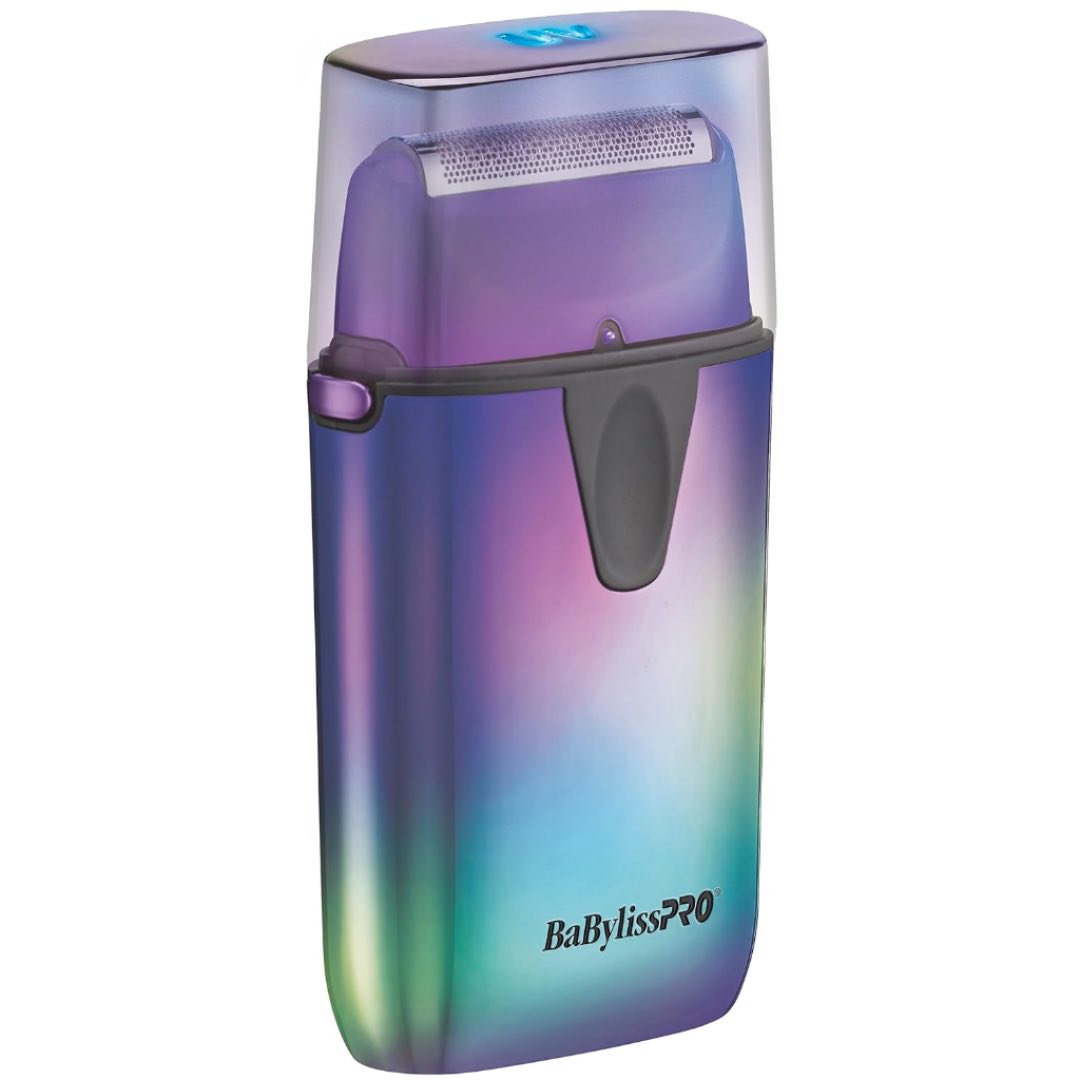 New Babyliss Shaver UV Light

NEW UV-DISINFECTING METAL FOIL SHAVERS.
Elevate your grooming routine with the BaBylissPRO® UVFoil Limited Edition Iridescent UV-Disinfecting Single-Foil Shaver. This extraordinary tool is a masterpiece of style, innovation, and hygiene, designed for individuals who seek excellence and sophistication in their grooming tools.
Key Features:
UV-Disinfecting Technology: Equipped with advanced UV-Disinfecting technology, this shaver guarantees a hygienic shaving experience, reducing the risk of skin irritation and infections.

Iridescent Design: The stunning iridescent finish adds a touch of luxury and uniqueness, making the shaver a stylish addition to your grooming collection.

Ultra-Thin Foil: Featuring ultra-thin, hypoallergenic foil, it provides a super-close and smooth shave, making it suitable for all skin types, including sensitive skin.

Ergonomic Construction: Its lightweight and ergonomic design ensure comfortable handling and optimal maneuverability, allowing for precise control during use.

High-Efficiency Motor: Powered by a high-performance motor, this shaver promises efficient and consistent results, meeting professional grooming standards.

Versatile Usage: Ideal for achieving a variety of looks, it can be used to shave, trim, and detail, offering flexibility in styling.
Features & Benefits
NEW UV-Disinfecting Lid (Patent Pending)
Kills 99.9% of Bacteria*
UV Light Indicator
Auto Shutoff
Hypoallergenic Gold Titanium Foil
NEW 10,000 RPM High-Speed Motor
NEW High-Capacity Lithium-Ion Battery with Over 5.5-Hour Runtime
NEW Sleek Metal Housing with Ergonomic Grip
NEW Standard Jack and USB-C Charging Port
Storage Pouch Included
Limited 2 Year Warranty
*Based on third-party test report for efficacy on E. coli, Staphylococcus aureus, and Pseudomonas aeruginosa when used in accordance with DIRECTIONS FOR USE in the enclosed instructions.
Usage Instructions:
Ensure that the shaver is charged before use.
Hold the shaver comfortably and begin shaving against the direction of hair growth for closer cuts.
Clean the foil and the shaver properly after each use, following the provided instructions in the user manual.
Conclusion:
The BaBylissPRO® UVFoil Limited Edition Iridescent UV-Disinfecting Single-Foil Shaver is a beacon of style, innovation, and hygiene in the grooming world. Whether you're a professional seeking perfection or an individual yearning for an exquisite grooming experience, this iridescent, UV-disinfecting shaver is designed to meet your needs with unparalleled elegance and performance. Experience the harmony of luxury and technology with BaBylissPRO®!
If you are a business, this product is available at wholesale price. CLICK HERE