Regular price
$299.00
Sale price
$269.99
Unit price
per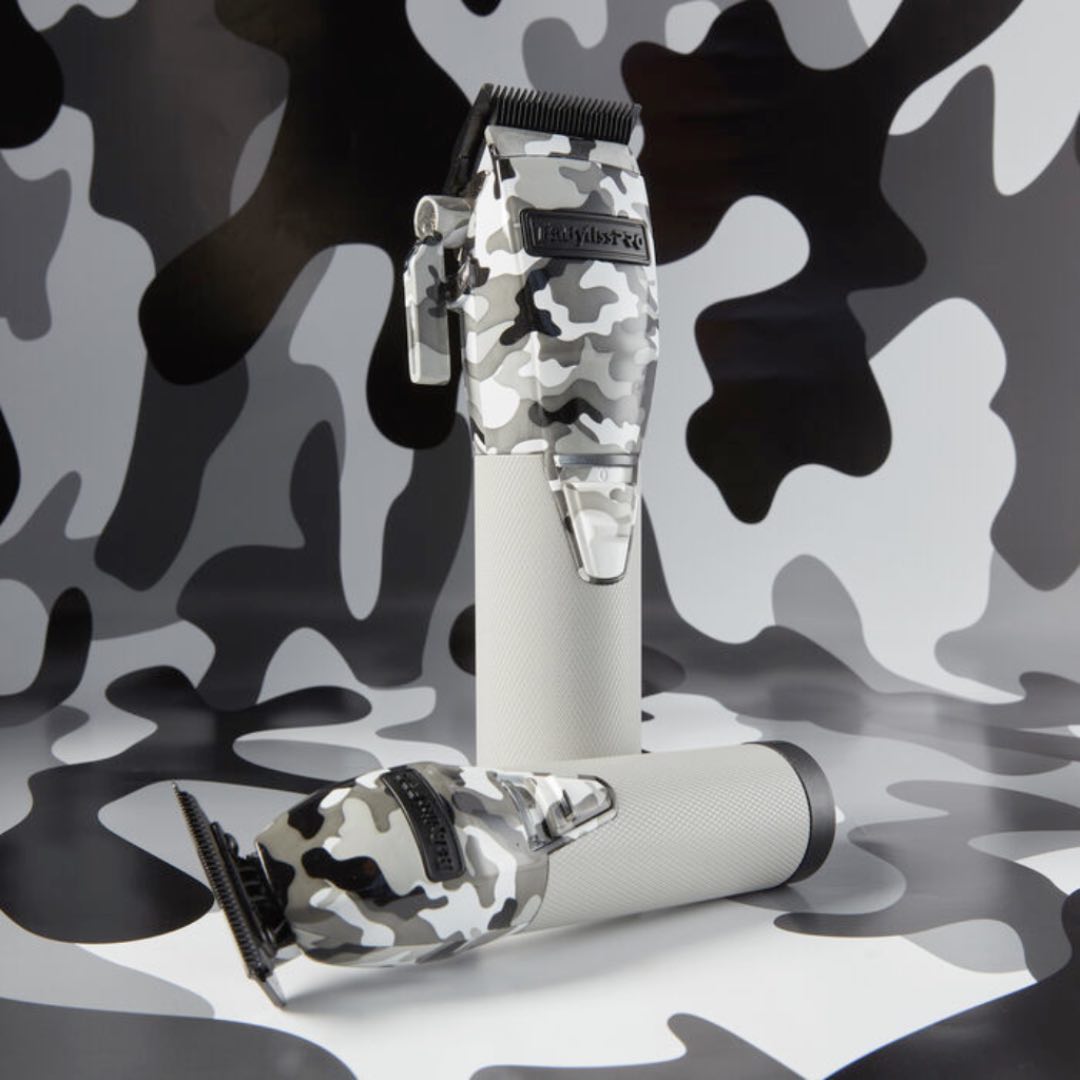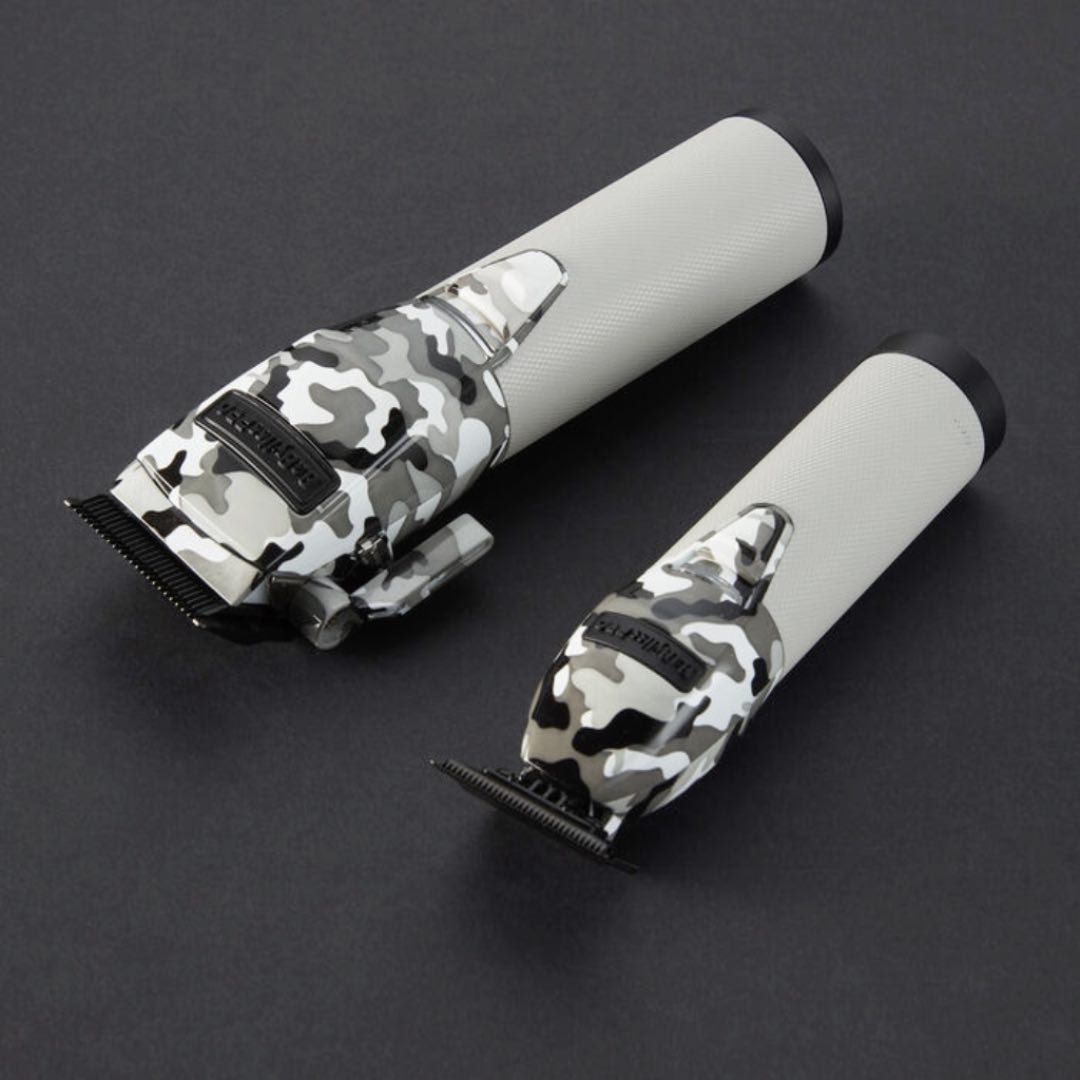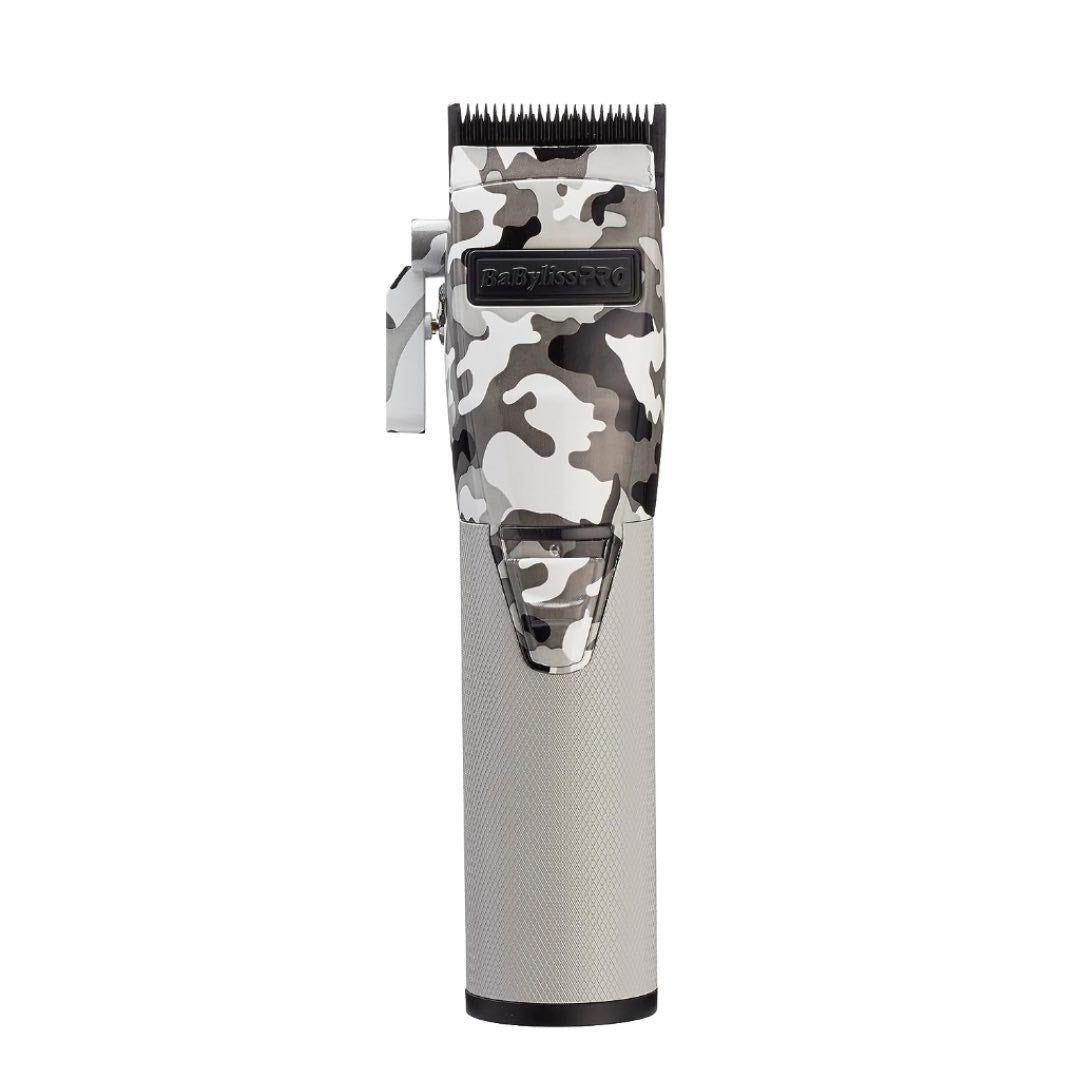 Boost
FX

Limited Edition- 

CAMO

BaBylissPRO® LimitedFX Collection Limited Edition Camo Metal Lithium Clipper and Trimmer
Product Description:
Introducing the BaBylissPRO® LimitedFX Collection – the Limited Edition Camo Metal Lithium Clipper and Trimmer! This exclusive set embodies a fusion of exceptional quality, innovative design, and striking aesthetics, making it a coveted tool for professional stylists and grooming aficionados. The stylish camo design, combined with advanced technology, brings both functionality and flair to your grooming arsenal.
Key Features:
High-Efficiency Motor: Equipped with a high-torque, brushless engine that ensures powerful and precise cutting, offering optimal performance and extended motor life.

Advanced Lithium Technology: Featuring state-of-the-art lithium-ion batteries, these tools provide sustained power and reliability, with fast charging capabilities and long-lasting run times.

Precision Blades: The ultra-sharp, adjustable zero-gap blades allow for meticulous detailing, close cuts, and flawless fades, meeting the highest professional standards.

Ergonomic Design: The sleek, lightweight, and ergonomic design ensures comfortable handling and maneuverability, reducing hand fatigue during prolonged use.

Stunning Aesthetics: The exclusive camo metal finish not only adds a touch of elegance and style but also enhances grip and durability.

Versatility: Ideal for all hair types and lengths, offering versatility in styling, trimming, and clipping to achieve a variety of looks.
Features & Benefits
LIMITED EDITION CAMO CLIPPER:
Black Graphite Fade Blade (FX8010B) —Zero-Gap Adjustable
5-Detent Taper Arm
NEW More Efficient and Quieter High-Torque Brushless Motor — 6,800 RPM
NEW 3,300 mAh Lithium-Ion Battery —Up to 4 Hours of Runtime
All-Metal Housing/Knurled Barbell Grip
Cord/Cordless
Dual Voltage
Detent Hanging Hook
NEW Standard Jack and USB-C Charging Port
LIMITED EDITION CAMO TRIMMER:
Black Graphite Deep-Tooth 2.0 mm T-Blade (FX707B2) —Zero-Gap Adjustable
NEW More Efficient and Quieter High-Torque Brushless Motor — 7,200 RPM
NEW 3,300 mAh Lithium-Ion Battery — Up to 5 Hours of Runtime
USB-C Charging Port
Limited 2 Year Warranty on both tools
Usage Instructions:
Select the appropriate attachment and adjust the blade gap according to the desired length and style.
Ensure that the tool is charged before use.
Hold the tool comfortably and start styling, moving against the direction of hair growth for close cuts.
Clean the blades and the tool thoroughly after every use.
Conclusion:
The BaBylissPRO® LimitedFX Collection Limited Edition Camo Metal Lithium Clipper and Trimmer are the epitomes of style, precision, and performance. Whether you are a professional stylist aiming for perfection or a grooming enthusiast seeking style and convenience, this limited edition set, with its advanced features and stunning aesthetics, is designed to elevate your grooming experience to new heights. Indulge in the luxury and innovation of BaBylissPRO® and create impeccable styles with ease and flair
 If you are a business, this product is available at wholesale price. CLICK HERE