Regular price
$33.00
Sale price
$25.90
Unit price
per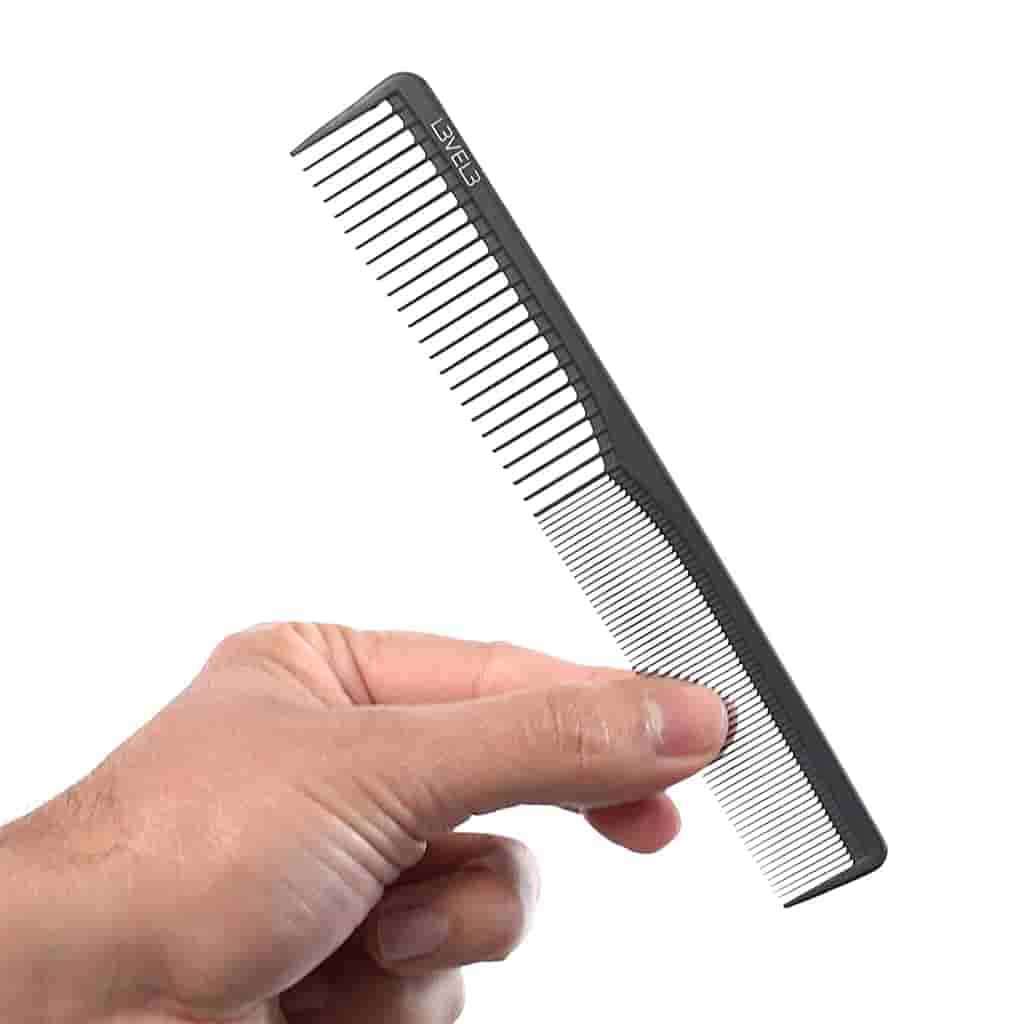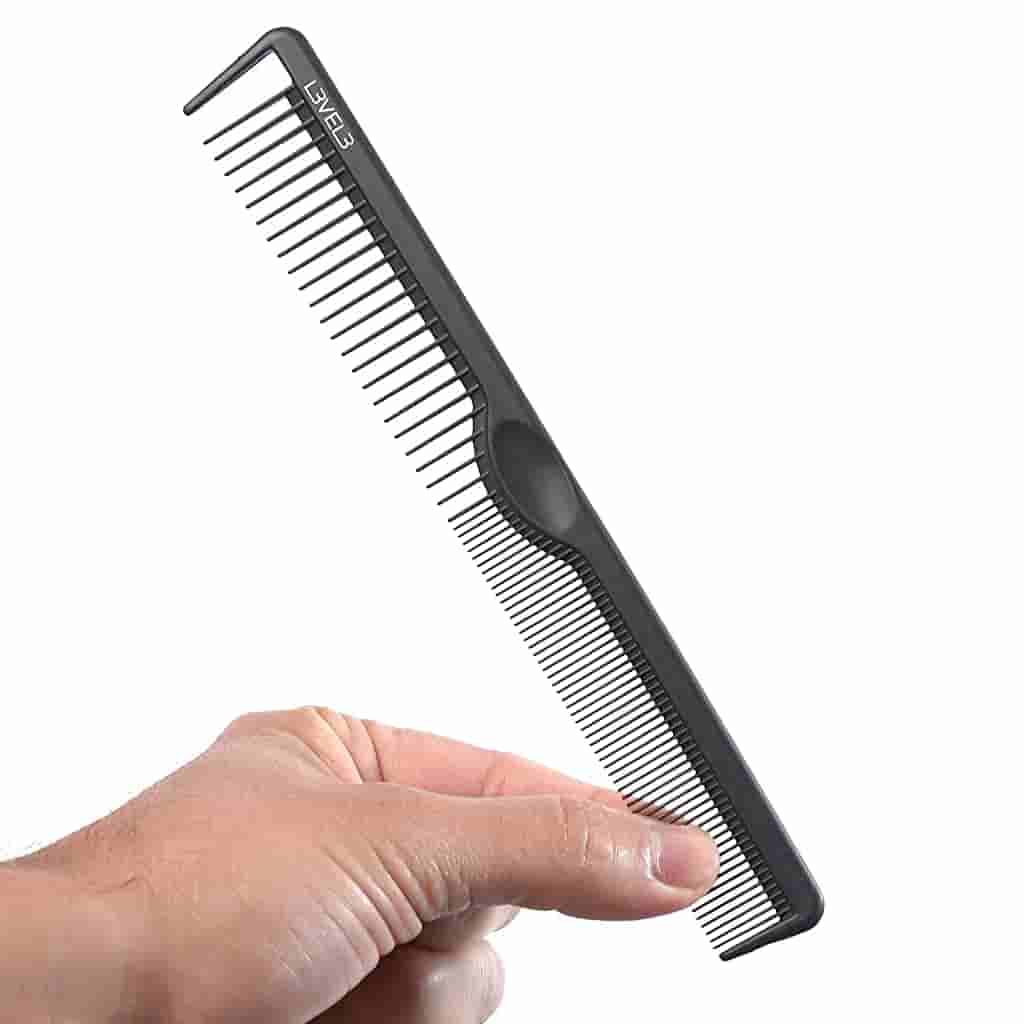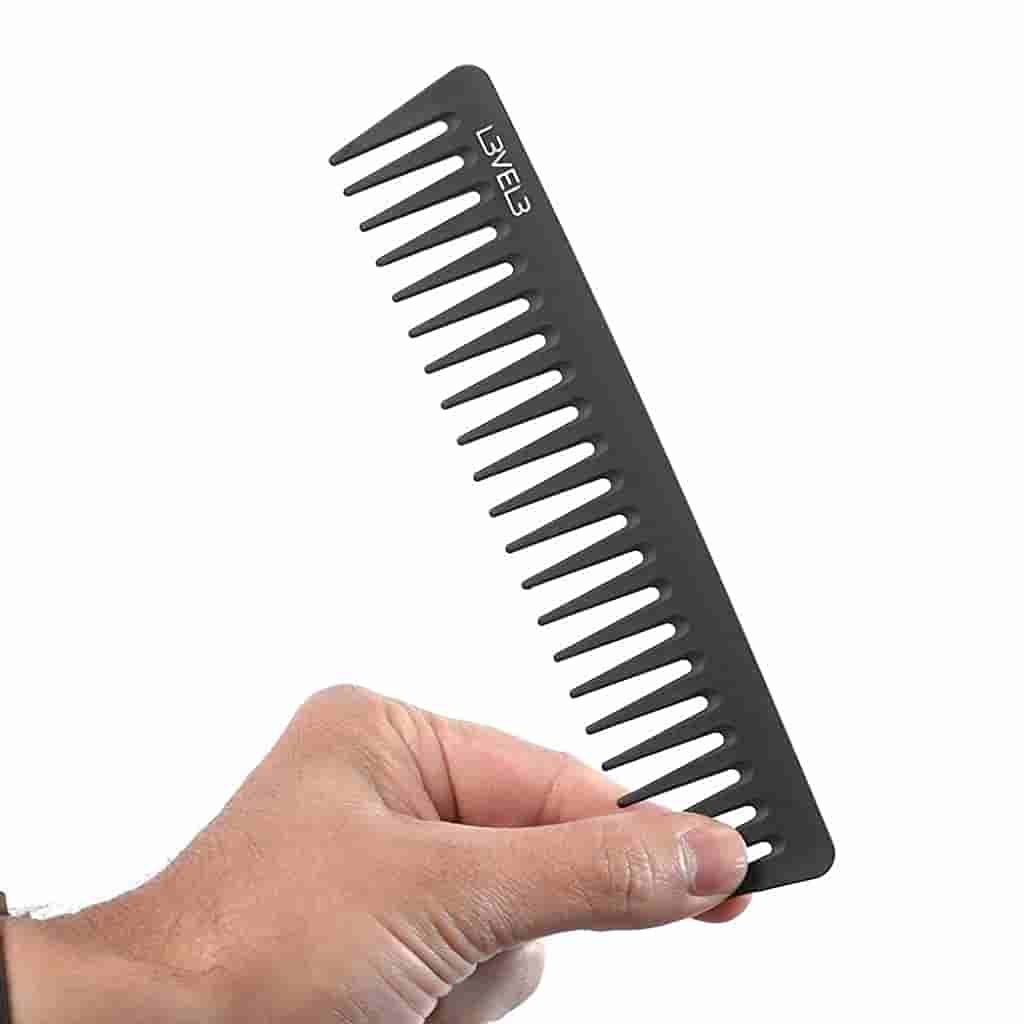 Level 3 BARBER STYLING COMB SET | 9 Pc
Bag these versatile barber combs and be ready for every crop, quiff, and pompadour.
Hair trends come and go, but a professional finish is always in style. For the barber, the humble comb is often the key to crafting a flawless hairstyle. Get your foundations right and the results will speak for themselves, yeah? Our 9-piece barber comb set has a comb for every hair type, texture, and desired style. Each comb is of premium quality, made of carbon that's resistant to heat and chemicals. The ionic coating leaves your client's hair smooth, shiny, and flyaway-free. Housed in a sophisticated pouch, these combs can't be beaten.
Key Features
Set of nine combs of varying sizes (7-10") and tooth widths
Crafted from lightweight yet durable carbon
Featuring an anti-static, shine-boosting ionic coating
Resistant to heat and chemicals so they stay looking pristine
Housed in a handy protective pouch for stylists on the go 
Why It's a Game-Changer
No respectable hair artist should be without this barber comb set. Combs are integral to every stage of the cutting and styling process. They detangle and prep the hair then help you create a precise parting. Used with your shears, combs help you cut straight and true; they also help to refine the finished style. When it comes to hair artistry, the right combs can mean the difference between nailed it and failed it. 
This multipurpose set includes nine different professional hair styling combs. Made from feather-light yet hard-wearing carbon, these are pro-standard combs designed to last. There's a size and design for every need and hair type, so you can whip up a hard part or slicked-back undercut on request. The combs' teeth glide effortlessly through hair, detangling and smoothing as they go. Frizz, flyaways, and static are easily tamed thanks to the clever ionic coating, which also enhances shine.
What's more, the carbon composition makes these barber styling combs resistant to heat and chemicals. Use them with a hairdryer or iron and they'll stand up to the high temperature. Whizz them through hair after applying bleach or color, and they'll still look pristine as your client walks out the door.
Talking of pristine, these barber combs boast sleek looks in smart black. They're easy to carry around too, in the handsome pouch that also keeps the combs clean and protected. Transparent individual sections inside the pouch let you grab the right comb in seconds. Our barber comb set gives you exceptional performance and versatility to set your service apart.
Combs: Range from 7-10" L. Pouch: 15.5" L x 11" H fully open and 6" L x 11" H closed.
How to Use
Flip the pouch open and select the right comb for your needs
Glide the comb through your client's hair, whether crafting or finishing a style
Be sure to clean and sanitize your combs after each use
Works Great With…
You've sliced the perfect part, now keep those strands out of the way with our Velcro Hair Grips. There are four grips in the pack to secure even the longest and thickest of man-manes. Done combing and styling? Do the right thing - sanitize your combs the easy way in our Acrylic Disinfecting Jar.
If you are a business this product is available at wholesale prices, Contact Here