Regular price
$1.99
Sale price
$1.99
Unit price
per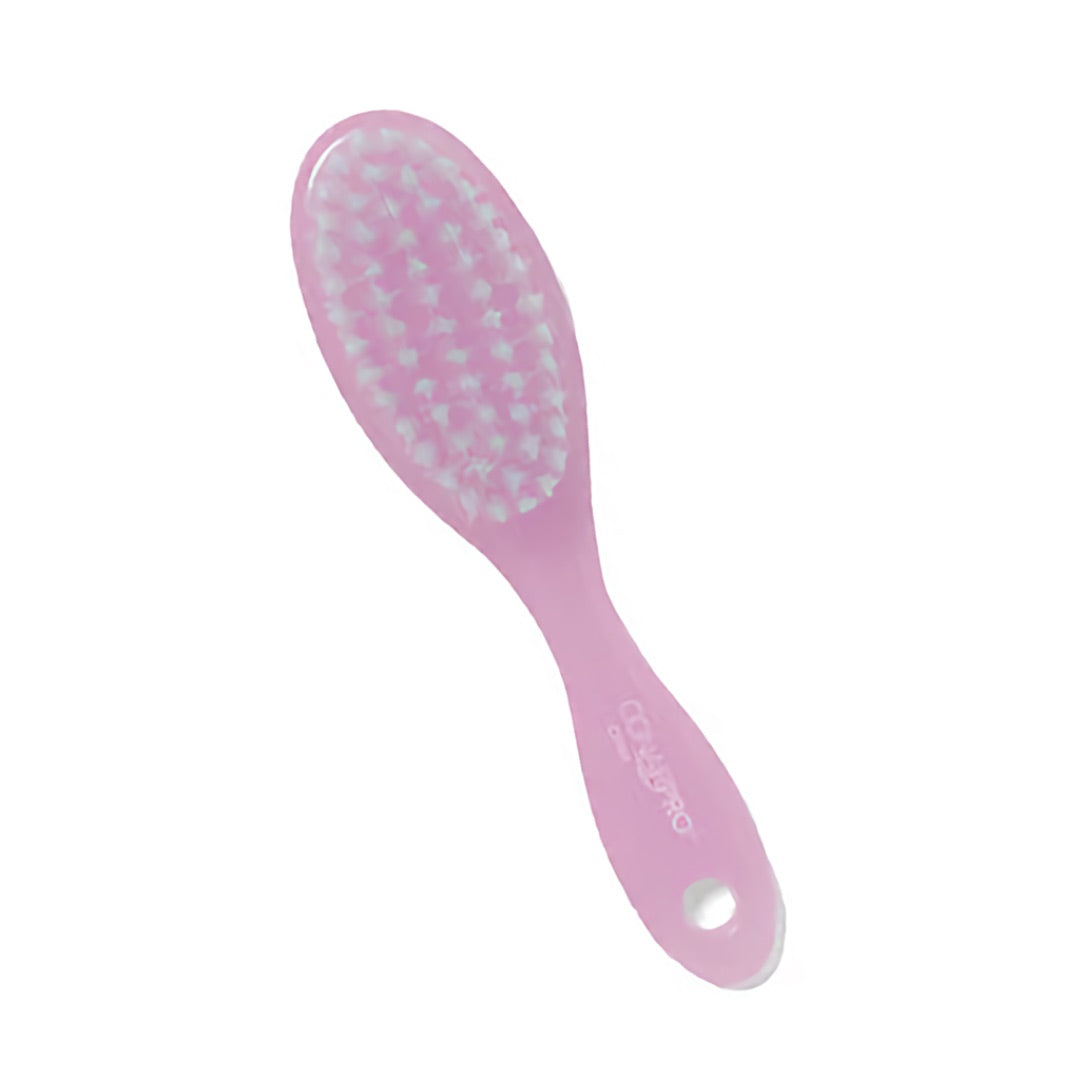 Barber Fade Baby Brush
Conair Pro Baby Brush: Precision and Gentle Care for Stylish Fades
The Conair Pro Baby Brush isn't just a gentle grooming companion for babies—it's a barber's secret ally in crafting seamless, immaculate fade haircuts. This innovative brush is designed to offer the utmost care to delicate scalps while allowing professional barbers to attain perfection in detailing and blending during fades.
Key Features:
Soft Bristles: Crafted with ultra-soft, yet sturdy bristles, this brush is gentle on the scalp, making it ideal for babies and sensitive skin, while ensuring effective removal of loose hair during haircuts.

Precision Control: The ergonomic design offers barbers enhanced control and precision, enabling the creation of sharp, clean lines and flawless fades with ease.

Compact Design: The sleek, compact form factor is easy to handle and maneuver, allowing for optimal detailing and finishing touches on diverse hair types and lengths.

Durable Construction: Built to last, the Conair Pro Baby Brush combines robustness with elegance, ensuring it withstands the rigors of professional barber use.
Benefits for Barbers:
Enhanced Detailing: The brush's precise control aids in meticulous detailing and blending, crucial for perfecting stylish fade haircuts.

Efficient Hair Removal: The soft bristles effectively remove cut hair during fading, allowing barbers to monitor their progress and make accurate adjustments.

Comfortable Grip: The ergonomic handle provides a comfortable and secure grip, reducing hand fatigue during extended use.

Versatility: Its gentle nature makes it suitable for all clients, allowing barbers to cater to a broader clientele, including those with sensitive scalps.

Hygienic: Easy to clean and maintain, the brush helps maintain a hygienic and professional grooming environment.
Ideal For:
Professional barbers seeking precision and control in their craft.
Parents looking for a gentle solution for their baby's grooming needs.
Usage:
Whether you are a barber aspiring to refine your fades or a parent aiming for gentle grooming, the Conair Pro Baby Brush is a versatile addition to your kit. For barbers, use it to sweep away loose hair and refine the detailing of your fades. For parents, use it to gently untangle your baby's hair, ensuring a comfortable and enjoyable experience.
Conclusion:
Elevate your barbering craft and baby grooming with the Conair Pro Baby Brush, a versatile tool that combines precision, gentleness, and durability, ensuring satisfaction for both professional and personal users. Enjoy the convenience and excellence it brings to every grooming session!
If you are a business this product is available at wholesale price. CLICK HERE