Regular price
Sale price
$6.90
Unit price
per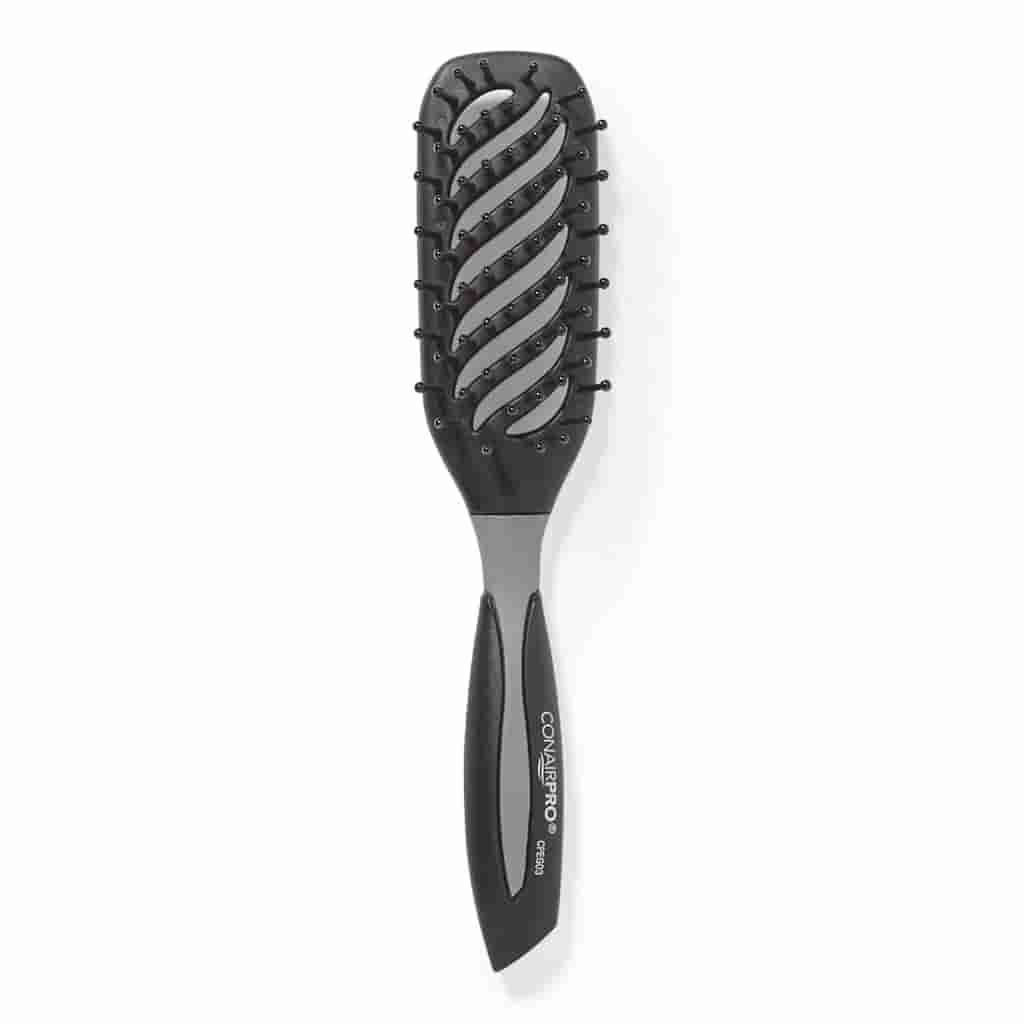 BARBER VENT BRUSH
Product Description:
Revitalize your hair styling routine with the Conair Pro Ergo-Grip Vent Brush, a state-of-the-art tool designed to elevate your haircare experience. Suitable for all hair types, this brush combines ergonomic design with practical utility, aiming to make your hair styling and drying processes more efficient and pleasurable.
Key Features:
Ergo-Grip Handle: The brush features an ergonomic grip handle, crafted to fit comfortably in your hand, providing optimal control and reducing hand fatigue during extended use.

Vent Design: The innovative vent design allows for maximum airflow, significantly reducing drying time and enhancing the efficiency of blow-drying, making it an ideal companion for busy lifestyles.

Versatile Styling: This brush is excellent for detangling, smoothing, and styling, allowing you to create a range of looks, from sleek straight styles to voluminous waves, with ease.

Suitable for All Hair Types: Whether your hair is thick, thin, curly, or straight, the Conair Pro Ergo-Grip Vent Brush is versatile enough to cater to all your hair styling needs.

Lightweight Construction: Its lightweight construction ensures effortless maneuverability, making your styling routine more enjoyable and less strenuous.

Durable Materials: Made with high-quality materials, this brush is designed to withstand daily use, guaranteeing longevity and consistent performance.
Usage Instructions:
Use the brush on damp or dry hair.
For optimal results during blow-drying, position the brush at the roots of the hair and direct the airflow through the vented barrel.
Clean the brush regularly to remove hair and residue, maintaining its performance and extending its lifespan.
Package Includes:
1 x Conair Pro Ergo-Grip Vent Brush
Conclusion:
The Conair Pro Ergo-Grip Vent Brush is a revolutionary tool that promises to transform your haircare routine. Its ergonomic design, innovative venting system, and versatility make it an indispensable asset for anyone looking to achieve salon-quality styling at home. Whether you desire a rapid drying experience or a brush that caters to diverse styling needs, the Conair Pro Ergo-Grip Vent Brush is your go-to choice for superior, hassle-free grooming.
If you are a business this product is available at wholesale price. CLICK HERE