Regular price
$14.90
Sale price
$11.90
Unit price
per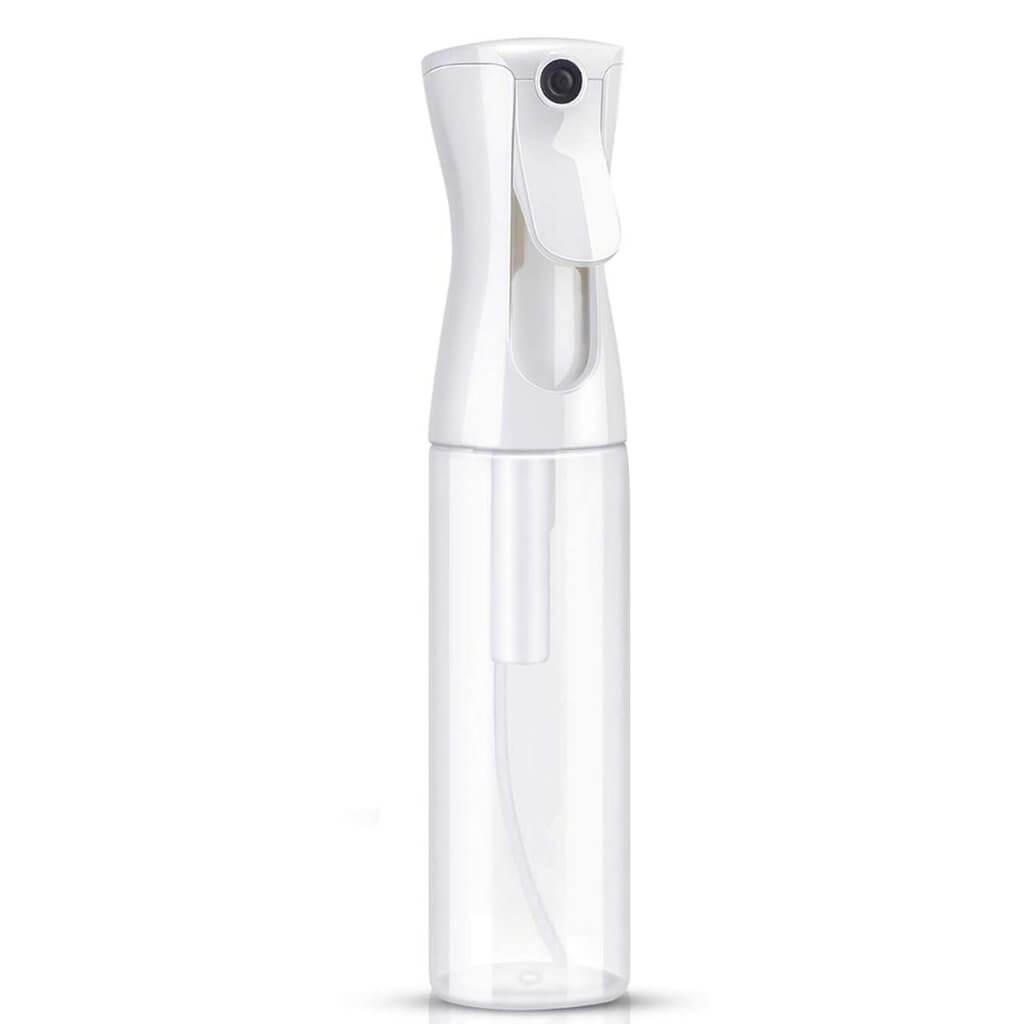 10 oz. Spray Bottle
Super Fine and Steady Mist
The upgraded 0.3mm spraying nozzle delivers a super fine lasting mist on the hair, perfect for wetting hair to style.
Prolonged Mist Spraying
The fine mist goes for a good while about 3-5 seconds when holding the trigger. A long and continuous spray is given when pumping the trigger constantly.
10oz Large Volume and Effortless Pressing
It's a lifesaver with good capacity; the bottle is neat-looking and comfortable to hold because of the shape; it also gives a fine mist without effort.
Lightweight, Durable&Odorless
Made from PET material with good quality, the bottle is durable and non-toxic as well as lightweight, weighing only about 4.5oz.
Multiple Purpose
The bottle can be used in different scenes, such as hair dampening, plant watering, ironing, and cleaning use.