Regular price
$0.00
Sale price
$10.00
Unit price
per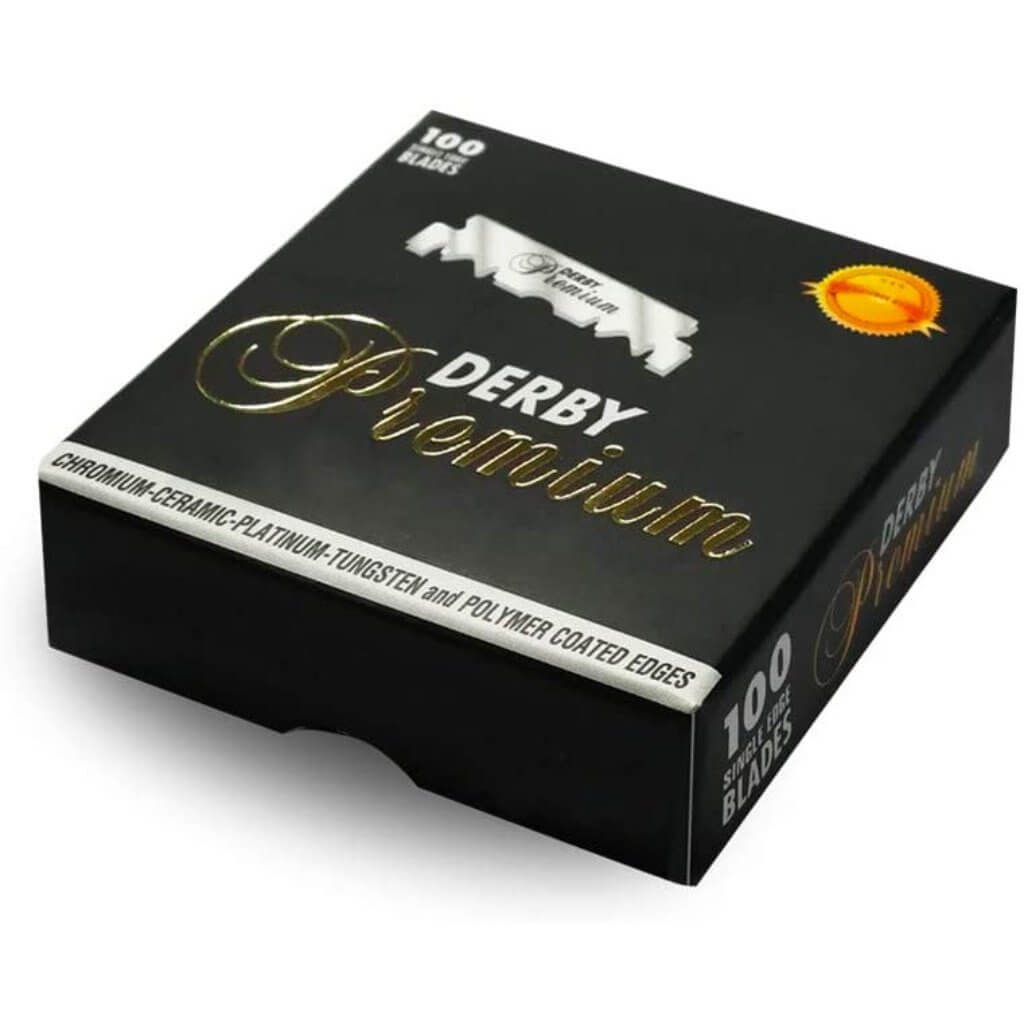 Derby in the World
"Derby is encouraging more and more males to be well-shaved and well-groomed by providing an easier and smoother shaving experience as well as fair prices.
Derby World Today
Derby's strength is also reflected in the prices comes from its continuous production since 1940, 45 years of experience in razor blade production, world standard blade technology, and production processes being the only razor blade producer brand in Turkey, global experience in 5 continents, high performance and quality, a wide range of products and fair prices, and is moving this strength to a global level from Turkey. This approach is well perceived by the consumers as well. Derby as one of the leading razor blade brands, preferred by the consumers who are willing to have a smooth close shave with fairly priced products, is rising.
All Derby Razor Blades are Manufactured from stainless razor blade steel strips from Sweden.
All Derby Razor Blades are perforated, hardened, and ground by utilizing the most advanced equipment.
All Derby Razor Blades cutting edges are deposited with CHROMIUM- CERAMIC, TUNGSTEN, AND PLATINUM by advanced Spluttering Equipment for optimum EDGE STRENGHT thus longer shaving life.
All Derby Razor Blades are coated with a polymer for optimum SHAVING COMFORT.
From beginning to end, all Derby Razor Blades are subjected to severe Quality Control Inspection at every stage of manufacturing process by utilization of unique quality control equipment.
All Derby Razor Production is granted with TS-EN-ISO 9001:2000 QUALITY MANAGEMENT SYSTEMS.
For all Derby Premium Blades in this listing.
If you are a business this products is available at wholesale price. CLICK HERE
Great store
Awesome staff! Great selections!