Regular price
Sale price
$29.95
Unit price
per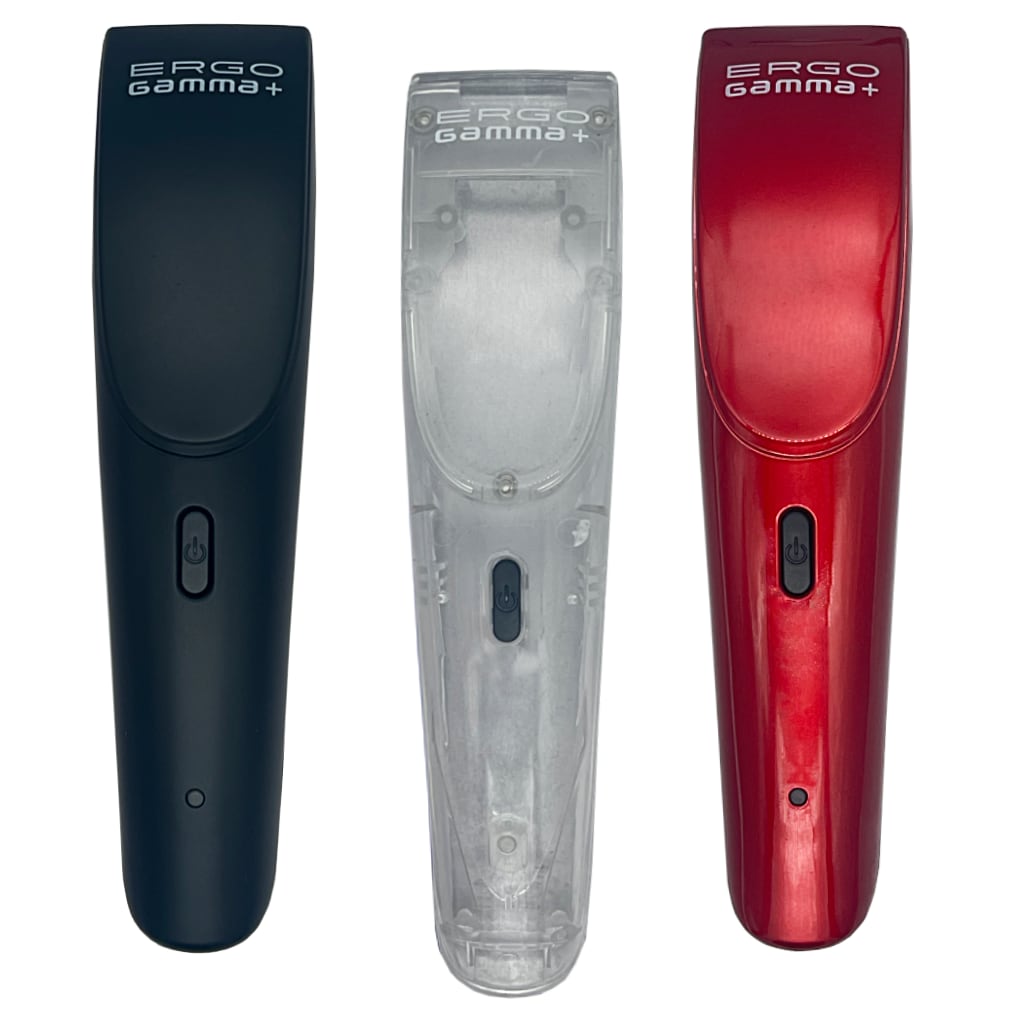 X-Ergo / Rogue Replacement Lids
Custom body kits are a great way to specialize your Gamma+ Absolute Alpha or Protégé clipper with your own style.  The interchangeable clipper replacement lids are easy to install by simply removing your current lid cover and snapping on the new one!
Three (3) colors are included in this package, Metallic Red, Matte White, and Clear for the body lid for the trendiest look.  This lid cover fits all Gamma+ and StyleCraft Absolute Alpha or Protégé model clippers.  Customize the look even more by painting or using a permanent marker for a personal touch.  Durable plastic material and hot colors make your tool stand out from the others.  Engineered and designed in Italy.
THINK GAMMA+ THINK THE FUTURE.
INSTRUCTIONS FOR REPLACING THE ERGO COVER
Instructions on How to Replace the Colored Cover:
Unhook the upper cover of the device by unscrewing the four screws behind the unit.
Make sure that all the screws are removed.
Gently remove the top cover without using tools.
To remove and interchange thumb rest remove screws in back of the thumb rest.
Assemble new thumb rest and tighten back screws.
Assemble the new cover.
Tighten the screws on the back of the housing.
Before using the appliance, check that it is working properly
If you are a business this products is available at wholesale price. CLICK HERE