Regular price
$56.00
Sale price
$51.00
Unit price
per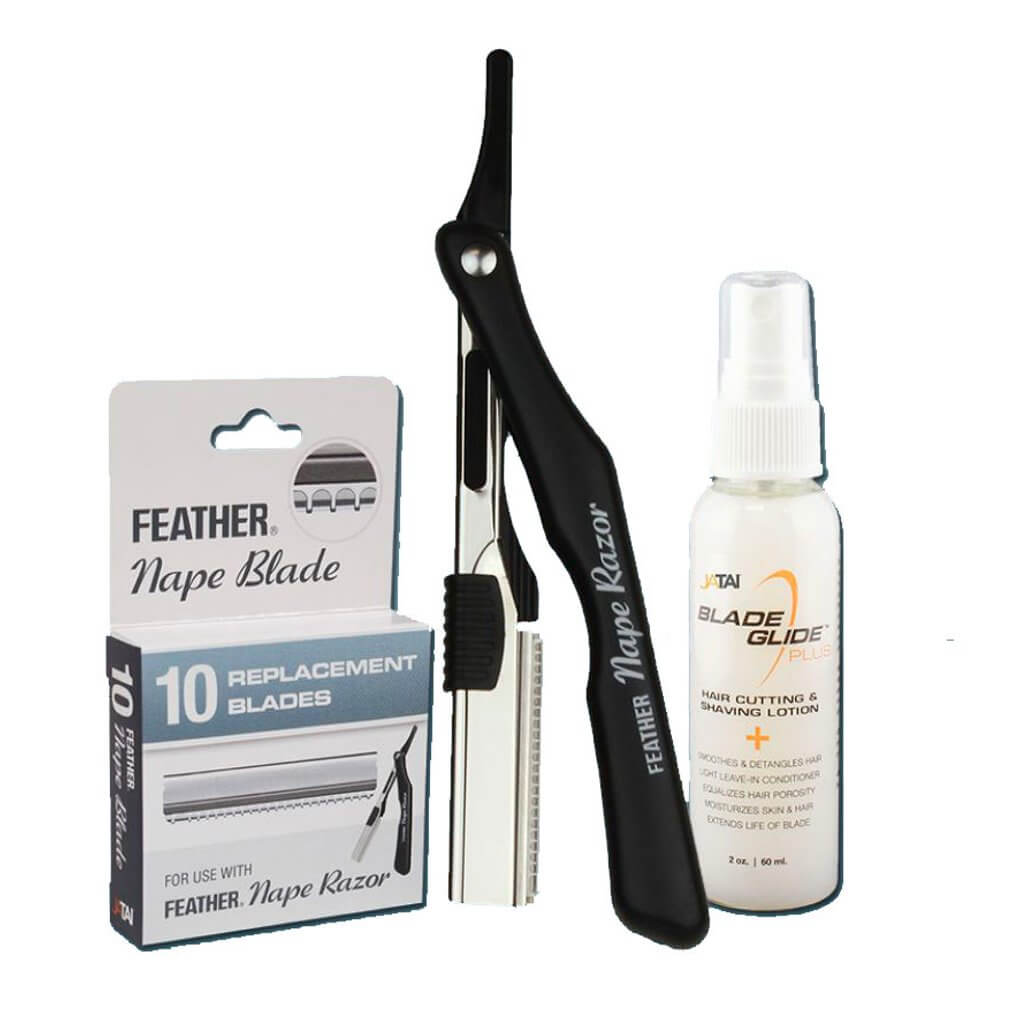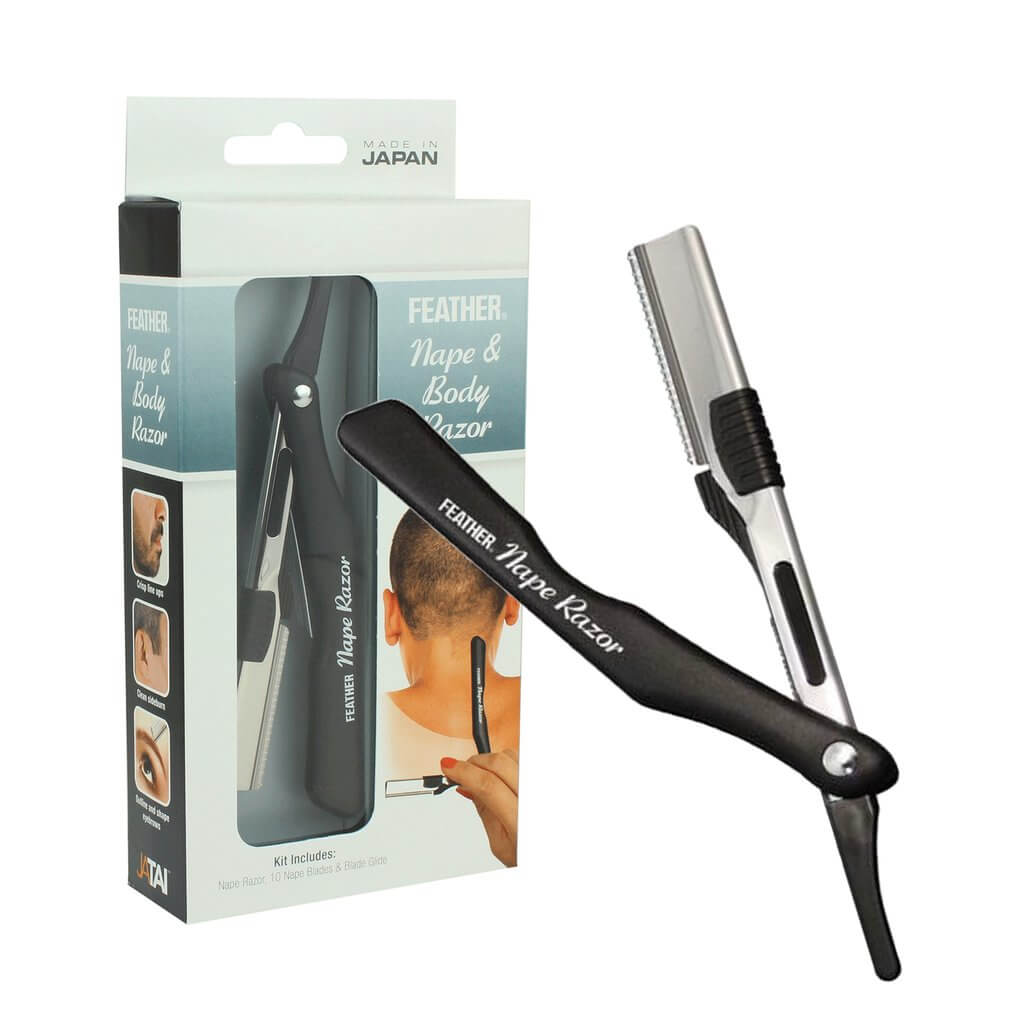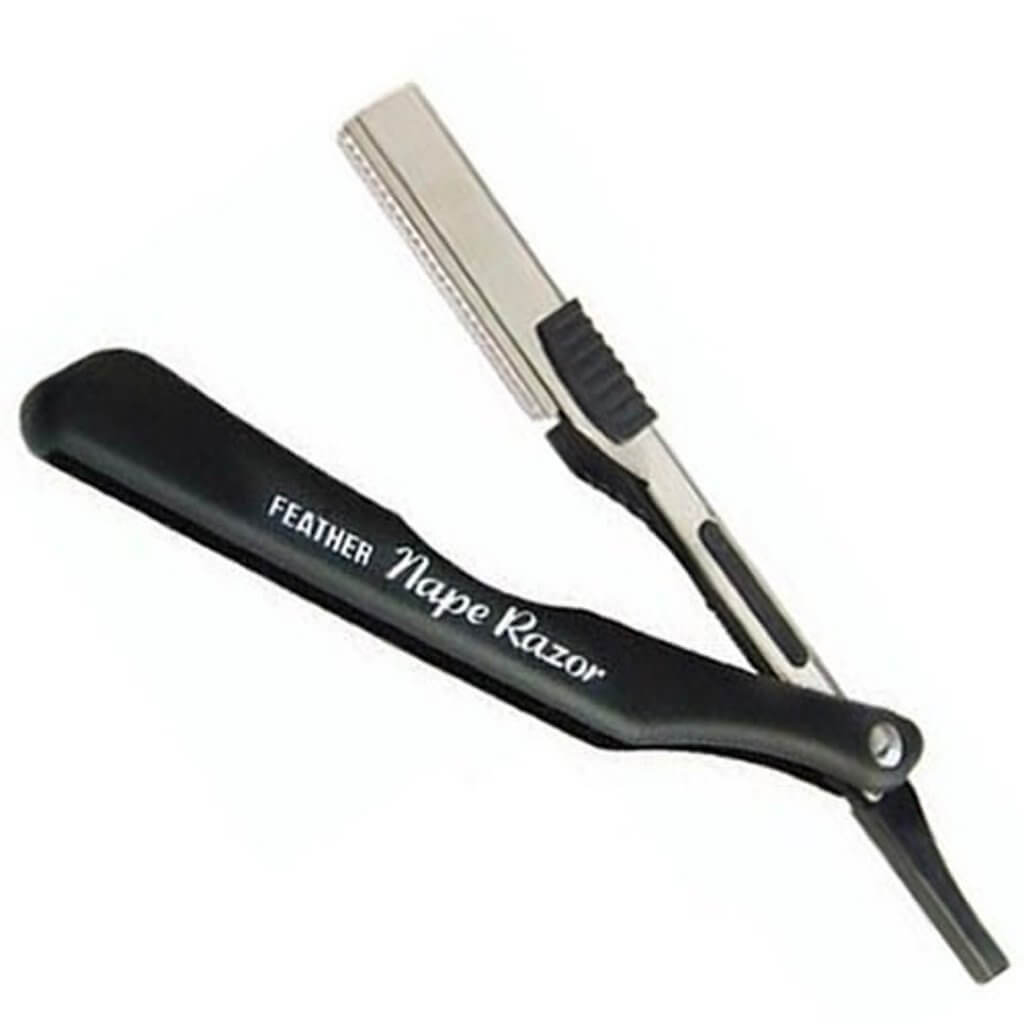 The FEATHER® Nape & Body Razor
The stylist's choice for shaving razors. Perfect for shaving the nape, bikini lines, and other tight areas of the body, the Nape Razor features a small folding handle and a small blade design for accuracy and ease in shaving. It has a 0.15mm thick stainless steel blade covered by a thin wire mesh for safety as well as a close shave. Since the razor features a guard, hairdressers can use it on their clients and achieve those final touches with a razor that really makes a haircut go from good to great! Use Blade Glide, the perfect cutting lotion, before applying the razor to the skin. Blade Glide enables smoother shaving allowing the razor to glide across the skin, swelling the hair follicles and making it easier to shave. It also helps to extend the longevity of your blade.
A nape razor is a small lightweight razor that is designed for shaving the nape area of the neck.
The blade has a guard around the blade to prevent skin cuts but does not interfere with the shave.

The Nape & Body Razor uses Nape Blades. When a blade gets dull, simply replace the blade. The Nape Blades come in a pack of 10 blades and are sold separately on our site as well. The Nape & Body Razor comes in black only.

In the Box
Nape & Body Razor
2oz. Razor Shaving & Haircutting Lotion
10 Nape blades.



Fine Print
The body is made of stainless steel, ABS resin(resistant up to 80℃), and soft resin(slip stopper).
Claw is made of polyacetal.
The handle is made of ABS resin(resistant up to 80℃).
Please use Nape Blade for replacement blades.
A sliding blade-loading system enables safe loading.
When the razor comes into contact with a chemical such as a perm solution, wash with water and dry it. Do not use acidic disinfectant.
Remove the blade from the razor when you do not use it for half a day or longer, or while being disinfected.
Body 136mm, Handle 130mm, Weight 15g
If you are a business this products is available at wholesale price. CLICK HERE
Bangers
Definitely some of the best in the game. Highly rated for students and apprentices that are taking their state board test.