Regular price
$40.00
Sale price
$34.50
Unit price
per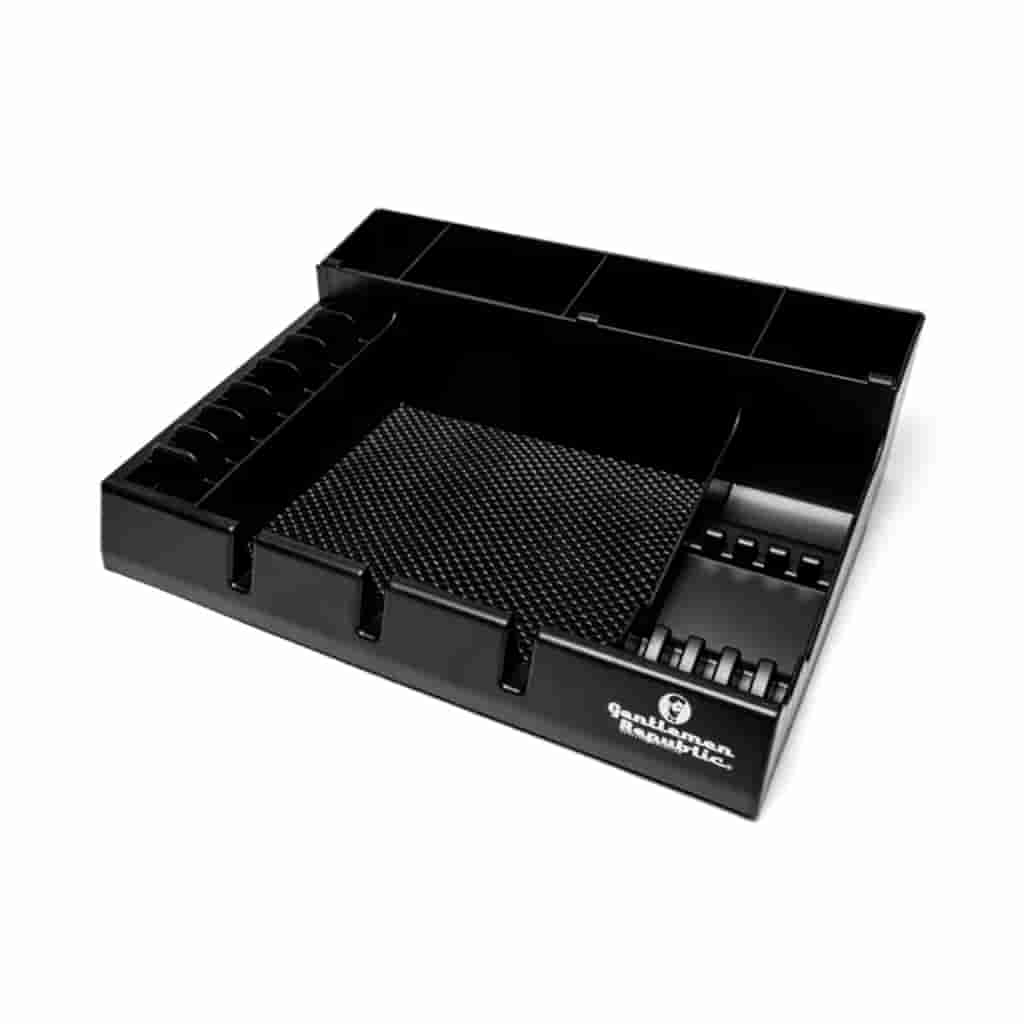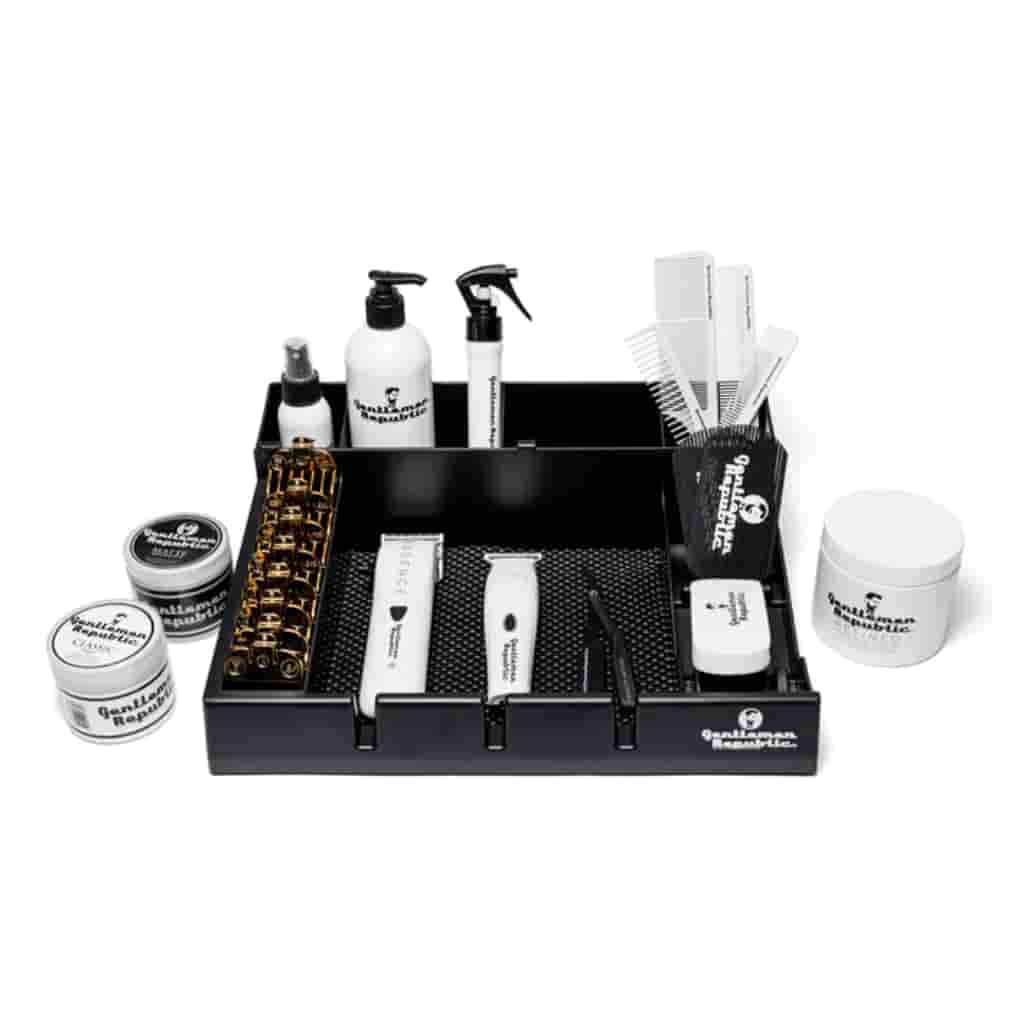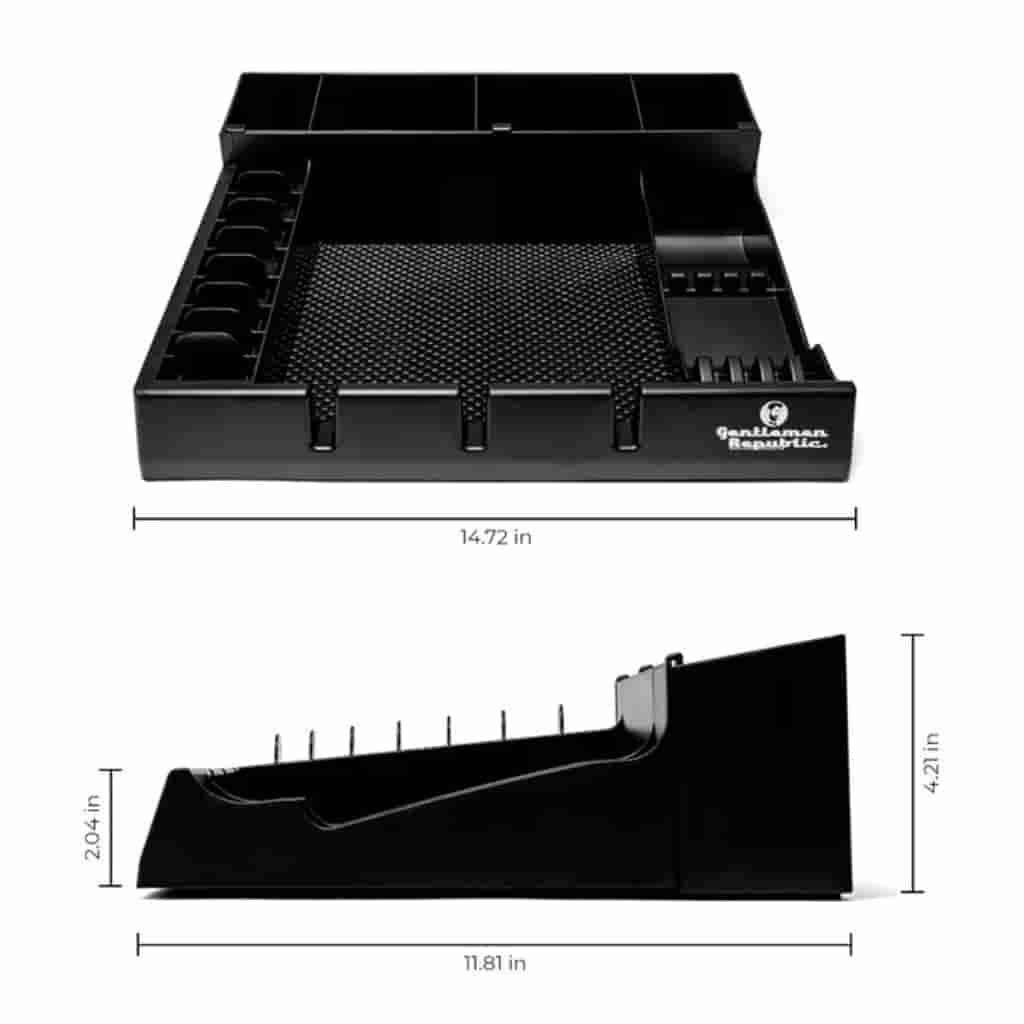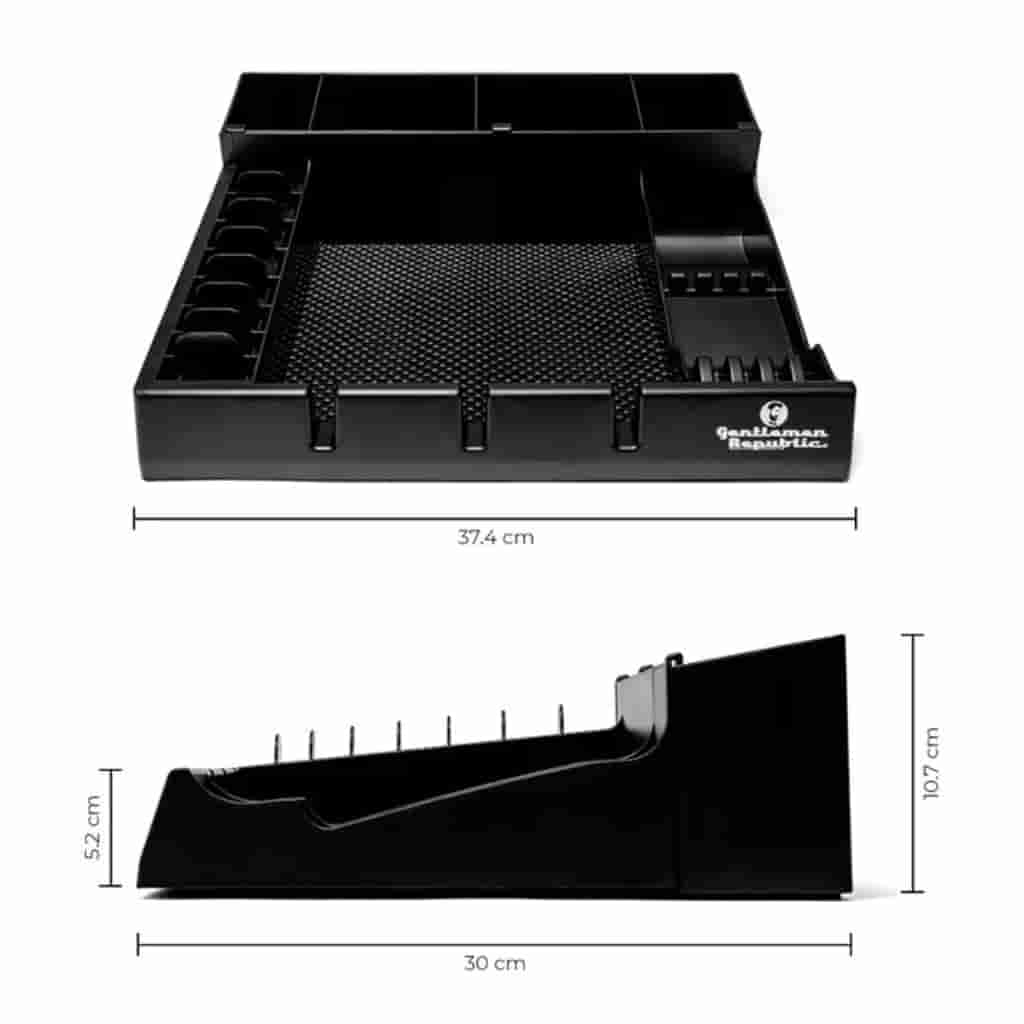 Barber Station Organizer Tray
Introducing the GENTLEMEN REPUBLIC Barber Station Organizer – the epitome of workstation mastery for the discerning barber.
Premium Craftsmanship:
Each organizer is meticulously crafted to cater to the unique needs of professional barbers. The design not only looks sleek but ensures every tool has its rightful place, making misplacing tools a thing of the past.
Efficient Organization:
Maximize your efficiency and reduce downtime looking for tools. With designated sections tailored for scissors, combs, clippers, and more, everything is within arm's reach, ensuring a seamless workflow.
Elevate the Barbering Experience:
Every detail counts when delivering unparalleled service to clients. A tidy station not only reflects professionalism but ensures hygiene and safety. Let your clients know they're in expert hands with an organized setup.
Durable & Long-lasting:
Constructed with the finest materials, this organizer is built to withstand the hustle and bustle of a busy barber shop or salon. Its durability ensures it remains an integral part of your setup for years to come.
Versatile & Adaptable:
Whether you have a sprawling space or a compact corner, the GENTLEMEN REPUBLIC Barber Station Organizer adapts to suit your environment. Its design ensures it can cater to a wide variety of tools and products, making it the ultimate companion for every barber.
The BuyBarber Promise:
At BuyBarber.com, we take pride in curating only the best for our professional barber community. This organizer aligns with our commitment to offer premium brands that elevate the barbering art.
Order now and redefine your barbering station with unmatched elegance and efficiency. Your tools deserve the best home; let the GENTLEMEN REPUBLIC Barber Station Organizer be it.
If you are a business this products is available at wholesale price. CLICK HERE