Regular price
$110.00
Sale price
$80.00
Unit price
per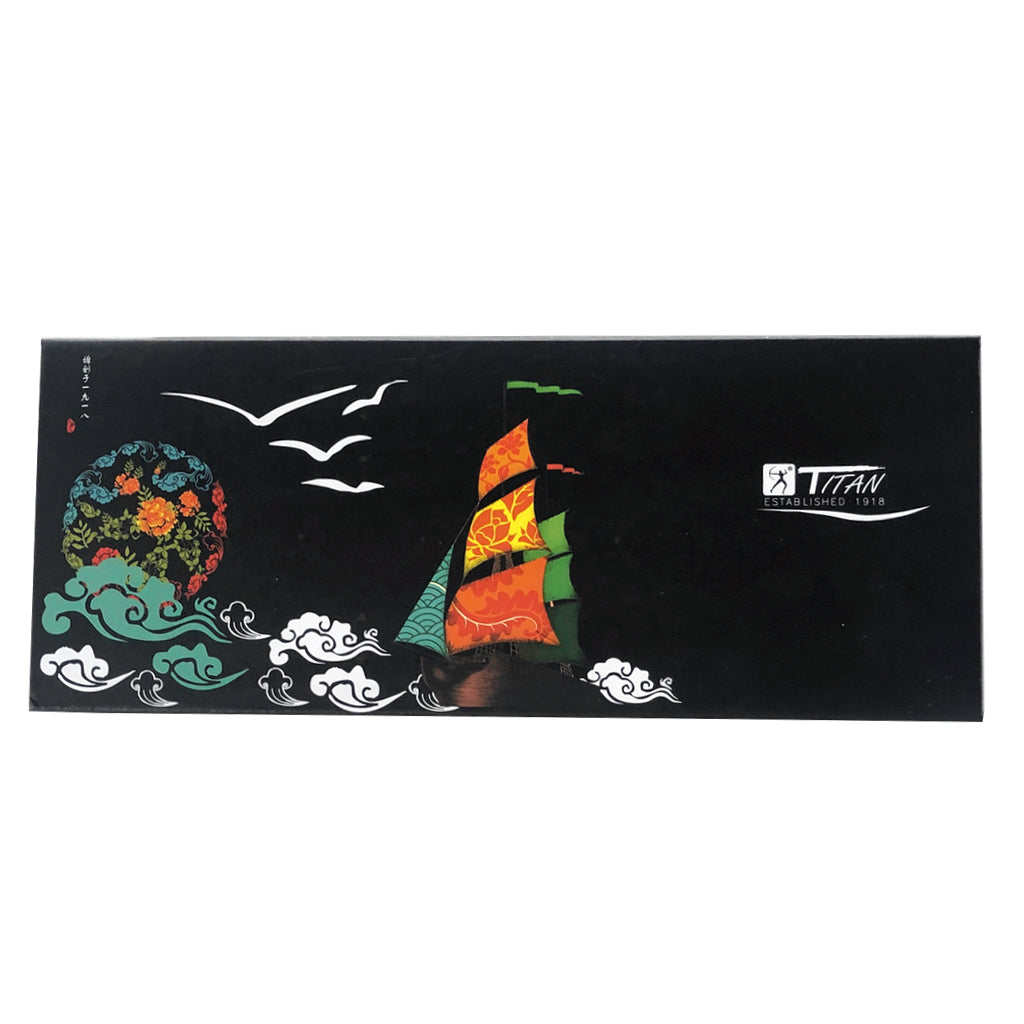 Description:
Experience the perfect blend of traditional Japanese craftsmanship and innovative technology with our 7.0-inch Handmade VG10 Hair Shears. Exclusively designed for the aficionados of the hairstyling world, these barber shears embody precision, durability, and the quintessence of luxury in every cut.
🇯🇵 Authentic Japanese Craftsmanship: Hand-forged using premium VG10 Japanese stainless steel, these shears exude a standard of robustness and resilience that's unparalleled, ensuring they stand up to the demanding environment of professional salons.
✂️ Unparalleled Sharpness: Featuring an exquisitely honed Japanese edge, these professional shears guarantee impeccably clean and sharp cuts every time, maximizing your precision and control over every hairstyle created.
🌟 Optimal Hardness for Professionals: Engineered with an optimal Hardness Rockwell C (HRC) to retain its keen edge, these shears provide an exceptional, consistent cutting experience, safeguarding your investment for years to come.
💇 Your Versatile Cutting Companion: Capable of executing every cutting technique with finesse - from slicing to point and blunt cutting - these shears cater seamlessly to the multifaceted needs of professional hairstylists and barbers.
🤲 Ergonomic Excellence: An ergonomically designed handle ensures a comfortable grip and minimized hand fatigue during extended use, while an adjustable tension screw allows you to fine-tune your shears to your cutting style and comfort.
🎁 Luxurious Package Inclusions:
Tension Key: Effortlessly adjust the tension of your shears to suit your cutting style.
Cleaning Cloth: Ensure your shears are always in pristine condition.
Luxury Sleeve: Store and protect your investment with a refined touch.
👑 A Statement of Style and Functionality: Adorned with a visually stunning design, our shears are not merely a tool but a statement of your commitment to quality and sophistication in your professional toolkit.
🌍 Universal Applicability: Adapted to gracefully handle all hair types and lengths, these shears are an indispensable addition to any hairstylist's ensemble, ensuring excellence in every snip.
📦 Exquisite & Secure Packaging: Alongside your shears, enjoy a specially provided tension key, cleaning cloth, and luxury sleeve, all encapsulated in a robust and elegant package, ensuring your tools remain secure and in pristine condition from our hands to yours.
Elevate your hairstyling journey to masterful heights with our Handmade Sus440c Hair Shears - where every cut becomes a symphony of precision and artistry. Secure yours now and immerse yourself in a world where your creations are boundlessly unbridled and eternally enchanting.
Note: Regular maintenance, using the included cleaning cloth and storing in the luxury sleeve, will ensure the longevity and sustained performance of your premium shears.


If you are a business this product is available at wholesale price. CLICK HERE