Regular price
$189.00
Sale price
$125.00
Unit price
per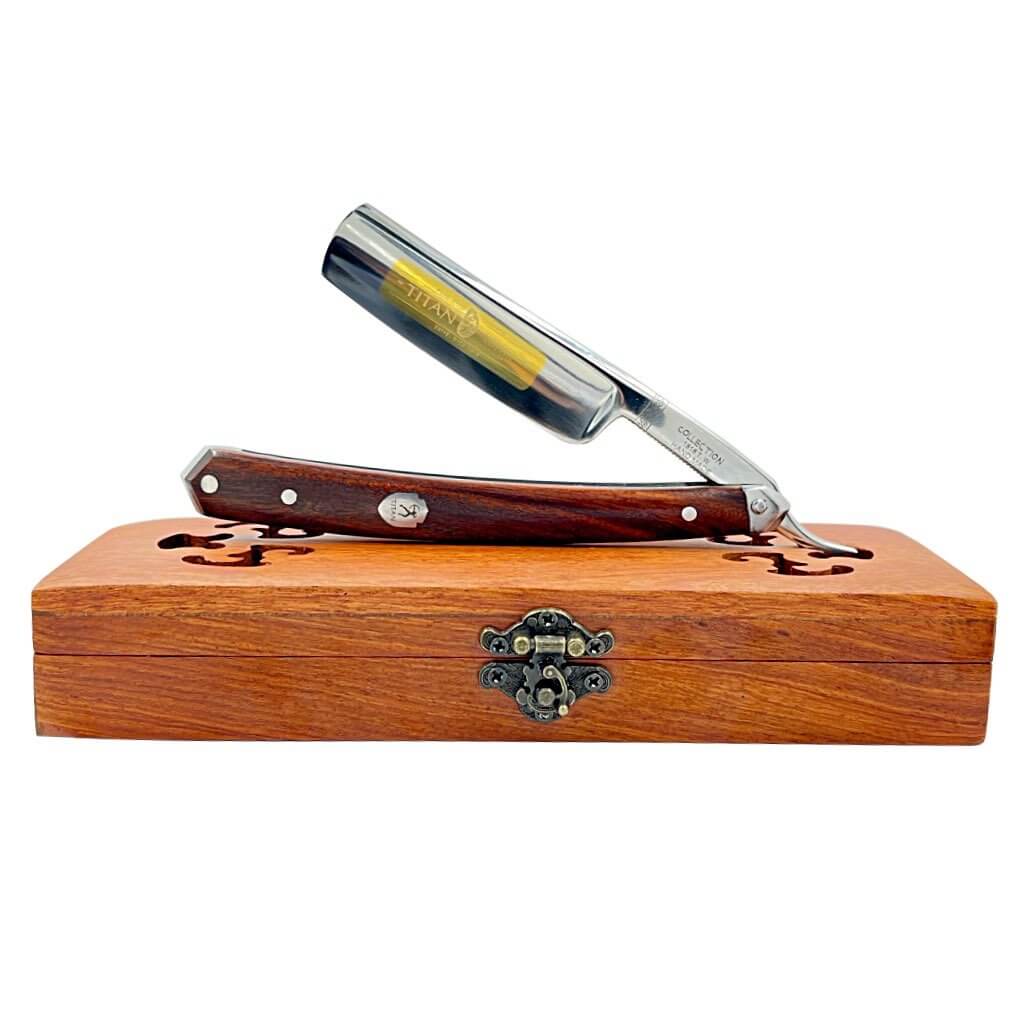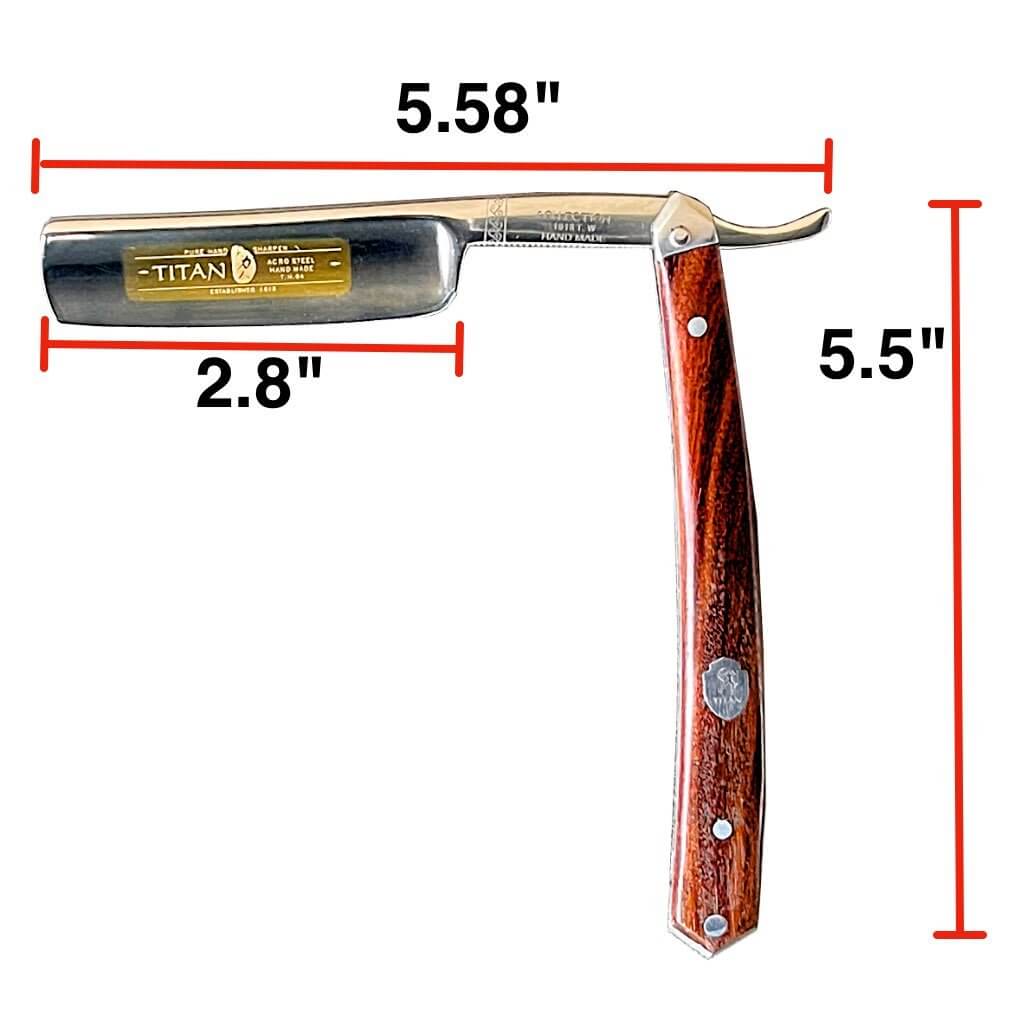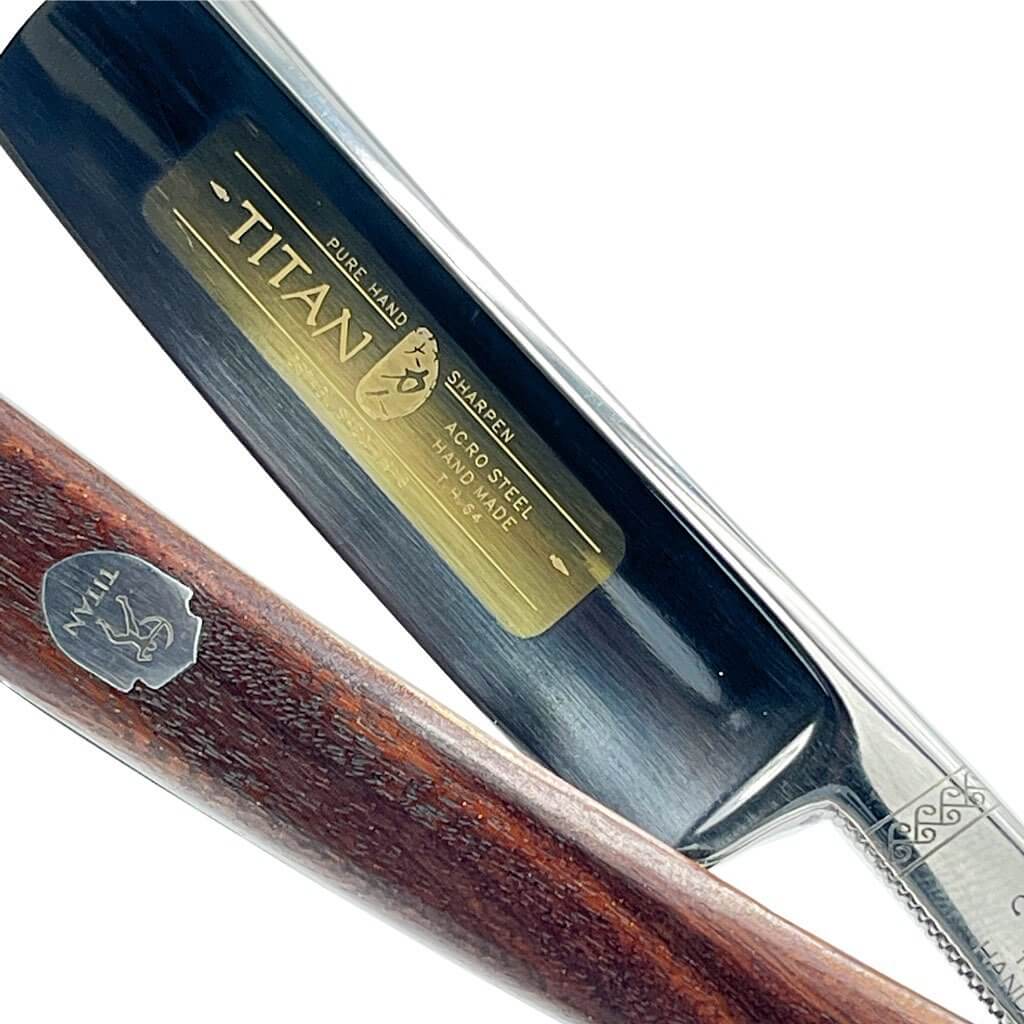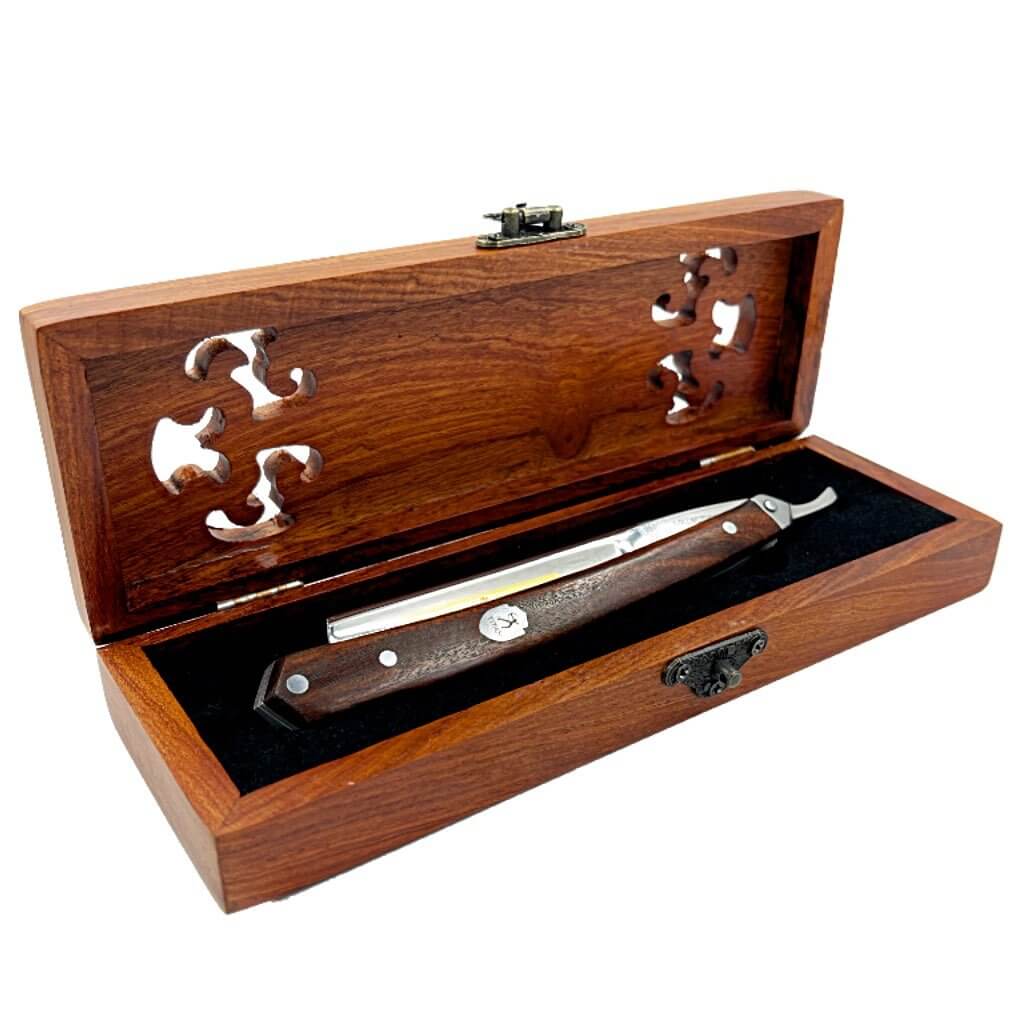 Mahogany Straight Razor
Handmade and sharpened to Perfection
Titan razors have been handcrafted since 1918! Backed by generations of craftsmanship the Hand Made Japan Straight Razor 5/8" Mahogany- Gold Limited Edition is a must-have for anyone. Users enjoy extremely rare Madagascar mahogany wood on the handle. The dark or redwood accents the handle and overall look. The blade is also finished with 24K Gold that shows off the Titan logo.
Package Details
1 Hand-Made Japan Straight Razor 5/8" Mahogany - Gold Limited Edition
1 Deluxe hand-carved wooden case
1 hand-made certificate
Extreme Precision Sharpness
Handle this straight razor with care since it's extremely sharp. On the other hand, the sharp blade provides the most precise cut. It's perfect for lining up beards, hairlines, and hair parts. The heat and the cold-resistant blade extend its lifespan for daily use. Blade length covers 2.8'' for most surfaces needed. This straight razor is a nice item produced in Japan. Titan razors have been handmade since 1918. Making it one of the longest-lasting blades made in Japan.
Elegant Design
The Hand Made Japan Straight Razor 5/8" Mahogany- Gold Limited Edition is a work of art! This blade comes in different shades of dark or red Madagascar mahogany wood. The Japanese ACRO steel is then finished with 24K gold that shows off the Titan logo. Overall, this straight razor is an elegant design that's a must-have for anyone with a high demand for hair maintenance.
The Top Professional Tools in the World.
This hand-crafted masterpiece made from Japan ACRO Steel is created by hand through heat and ice-tempered treatment to obtain a rigidity of 65HRC that keeps them extremely sharp. Meet and exceeds every quality and durability standard, you love them from the very first use. Madagascar Mahogany rare wood (The natural color might vary in shades, from red to dark red.) Delicate wooden texture and high resistance. 24K engraved logo makes this razor unique and elegant.
WARNING! THIS PRODUCT IS EXTREMELY SHARP
PRODUCT DETAILS
Item Name

Straight Razor

Size

5/8 square Point

Blade Material

Japan ACRO Steel

Handle Material

Madagascar Mahogany

Specifications

Weight - 2.4oz

Blade Length- 5.58"

Handle Length - 5.5"

Total Length - 9.8"

Hardness 65HRC

Weight

2.4oz
If you are a business this product is available at wholesale price. CLICK HERE
Hand Made Japan Straight Razor 5/8" Mahogany- Gold Limited Edition