Regular price
$13.19
Sale price
$12.50
Unit price
per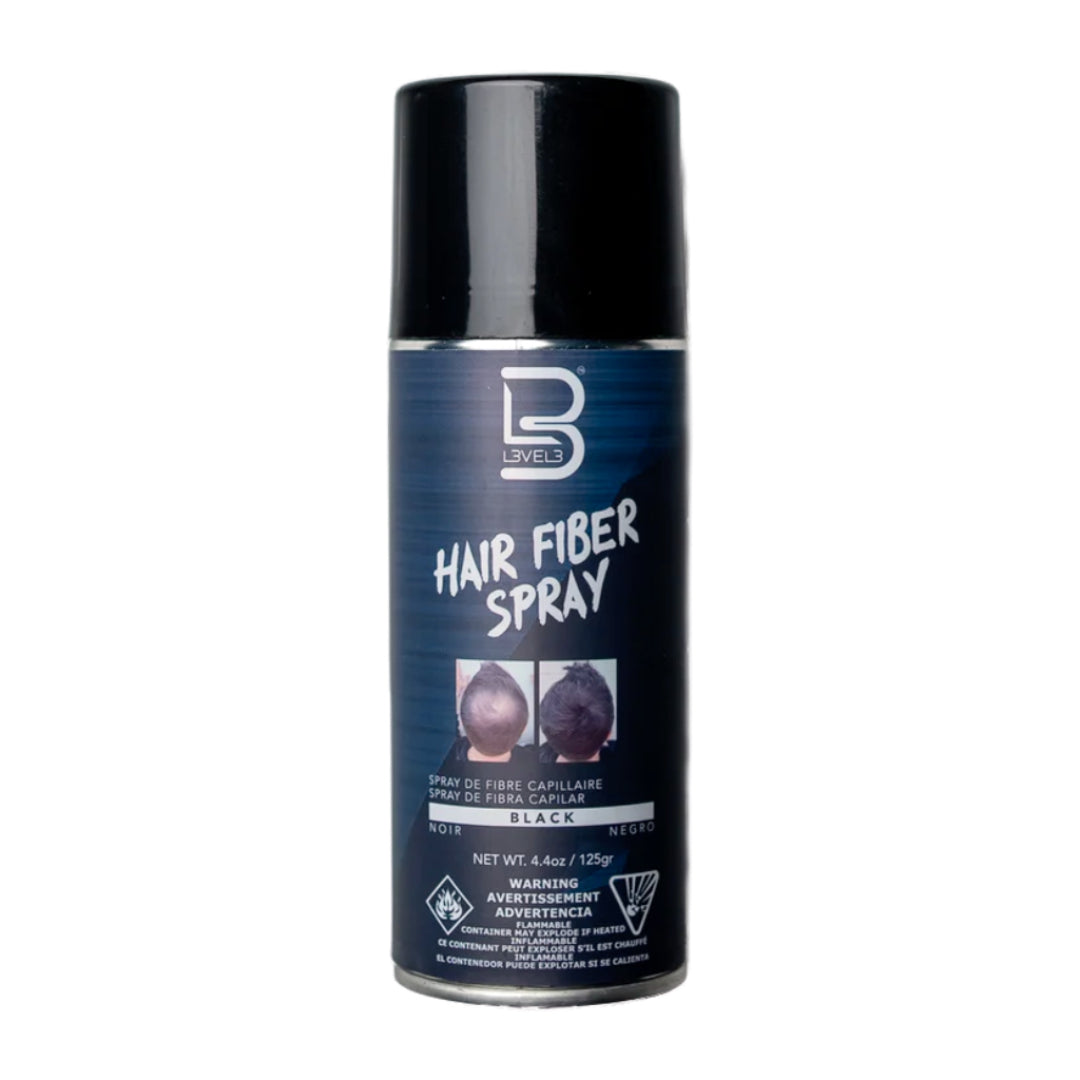 Revitalize Thinning Locks: Discover Instant Fullness with L3VEL3 Spray
Hair Fiber Spray
Achieve instant fullness with our innovative hair fiber spray in just a spritz.
When it comes to hair, sometimes you crave immediate transformation. Thin patches, receding hairlines, or bald spots, we've got your fix. The L3VEL3 Hair Building Fiber Spray delivers a convincingly natural boost to thinning areas in mere seconds. Say goodbye to messy powders and extra applicators. Just point, spray, and step out with confidence.
Key Features
Authentic hair fibers housed in a hassle-free spray bottle.
Quick application for instant, lifelike results.
Compatible with all hair types, for both men and women.
Classic black shade for a polished look and covering pesky greys.
No mess and no separate applicator needed.
Why It's a Game-Changer Rapid solutions need not compromise on quality. Our fiber spray offers an instantaneous remedy for hair that's seen better days. Its ultra-realistic fibers blend effortlessly, and with zero mess, it's a go-to for top-tier results on the fly.
Pinpoint application means precision in targeting specific spots. Even distribution ensures no clumping. Designed for every hair type, these fibers integrate seamlessly. In short: enjoy an undetectably fuller look.
Ditch cumbersome fiber powders and applicators. Our all-in-one spray streamlines the process, ensuring you're always ready to enhance your look or touch up on-the-go. Regardless of gender or hair texture, our spray offers a fast track to fuller hair, covering greys and perfecting hairlines. It's more than a product; it's a boost of confidence in a can.
Ingredients: Butane, Propane, Alcohol Denat, Silica, Talc, C177499.
How to Use
Begin with clean, dry hair.
Position the can 5-7 inches from the target area.
Spray fibers evenly onto desired spots.
Note: For a temporary effect. Refresh as required.
If you are a business this product is available at wholesale price. CLICK HERE