Regular price
$9.59
Sale price
$7.90
Unit price
per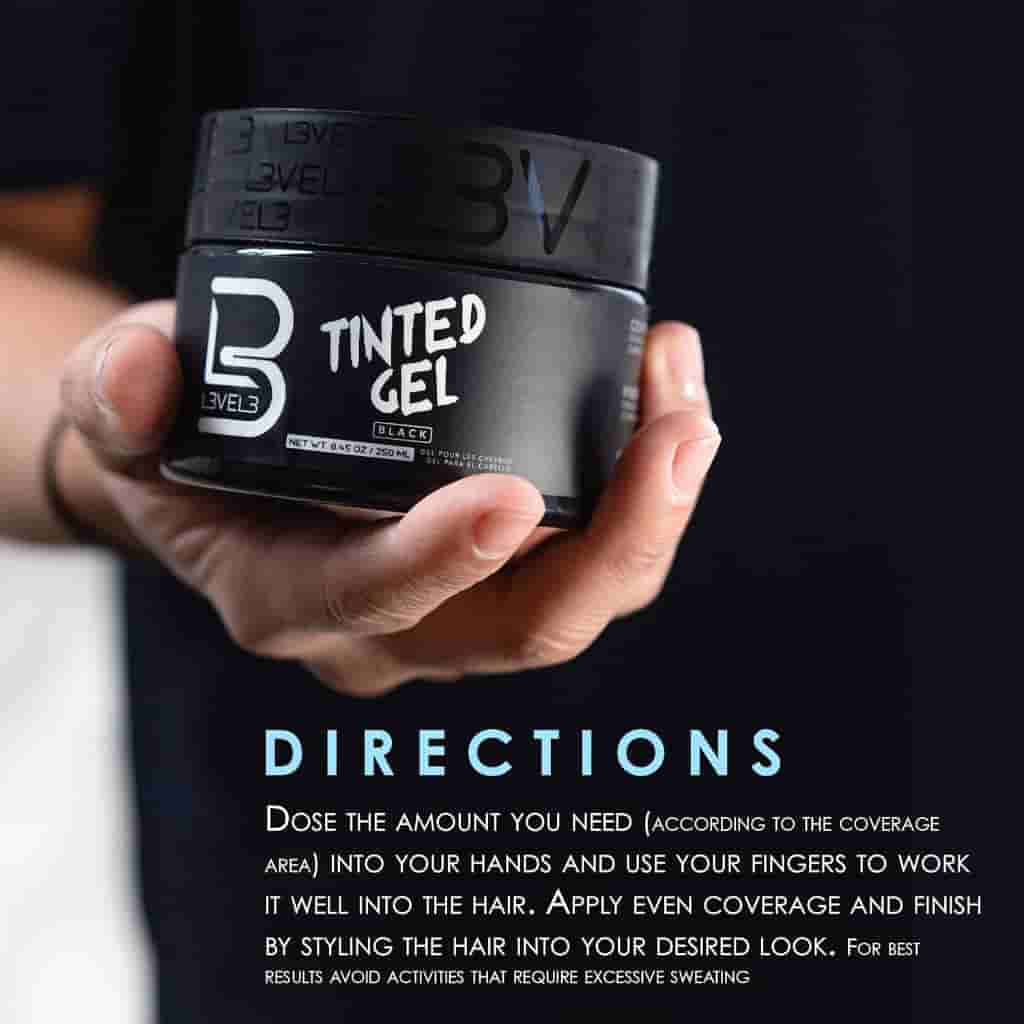 L3VEL3 Tinted Hair Gel – Black
Turn Back Time & Style with Confidence

Turn back time and style with confidence using our tinted hair gel.
Hair changes are natural, but embracing them is your choice. Revive your vibrant black locks or redefine your gray strands with our semi-permanent colored hair gel. This dual-action product not only covers grays but also styles with 24-hour hold, adding volume, texture, and shine. Perfect for naturally black hair or as a boost for dyed hair. The temporary color enhances, while your confidence radiates.
Key Features
Temporary natural black color, perfect for covering gray hair.
Semi-permanent formula offers control and adaptability.
Amplifies volume, offers high shine and holds strong for 24 hours.
Flake-free and easily washable, ideal for daily styling.
Enriched with a refreshing scent, elevating your hair game.
Why It's a Game-Changer
Combine style and color with one potent product. This gel provides an instant gray cover-up, empowering you to own your look. The smooth application promises natural results and strong hold ensures your style remains intact. Consider it your hair's best time-travel tool.
This tinted gel offers a world of possibilities. Want to go from gray to black for an event? Or integrate both for a distinctive style? Break the mold and use this gel to express yourself. Its versatility doesn't end with color; it also styles, texturizes, and illuminates all hair types. Enjoy a full day's hold, and when the day ends, its water-based formula ensures easy washing.
Perfect for those who love to change up their style, our black tinted hair gel provides a transient yet impactful touch, ideal for both personal and professional settings.
Size: 250ml
How to Use
Determine your hair's length and texture and decide on desired coverage.
Dispense the right amount of gel onto your hands.
Work the gel into your hair, styling as you go.
For a polished look, comb through the gel.
Suitable for daily or occasional use. To retain the color, avoid excessive sweating.
If you are a business this product is available at wholesale price. CLICK HERE