Regular price
$13.19
Sale price
$11.90
Unit price
per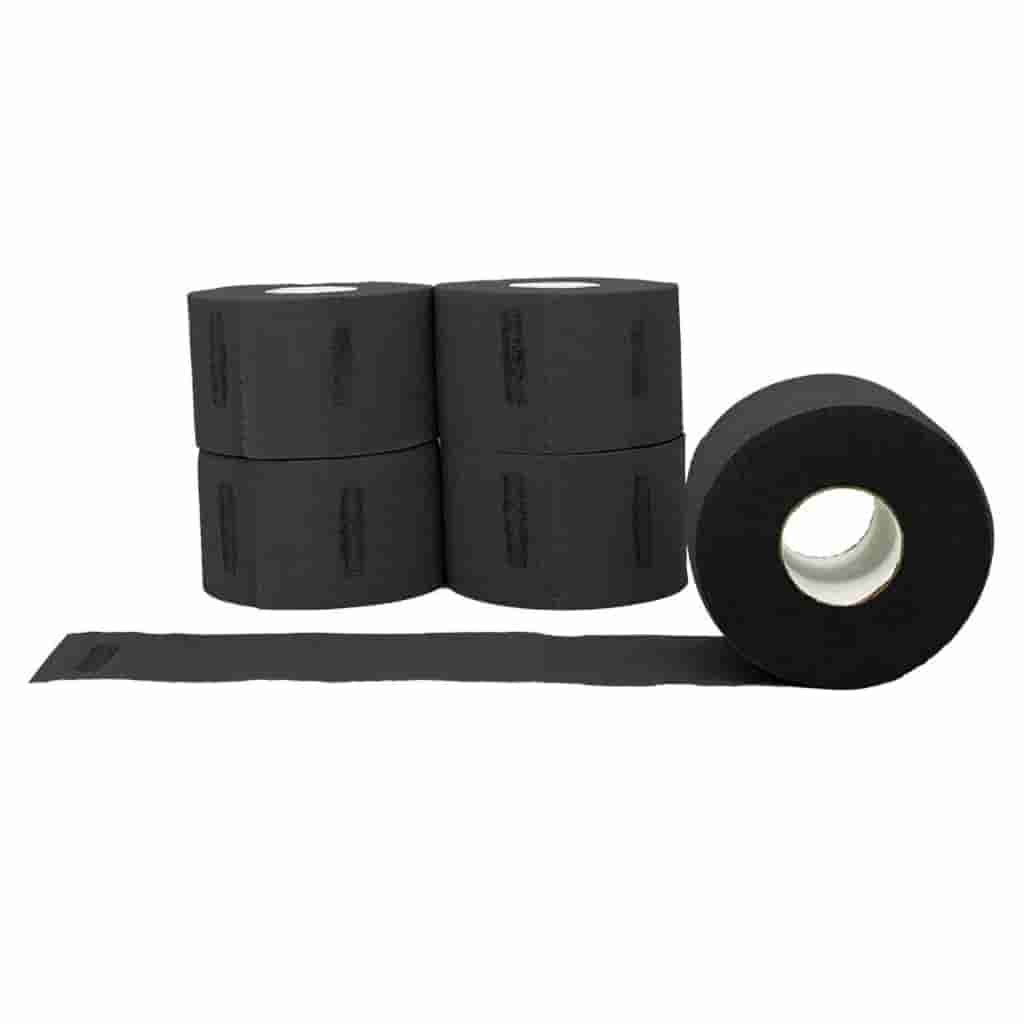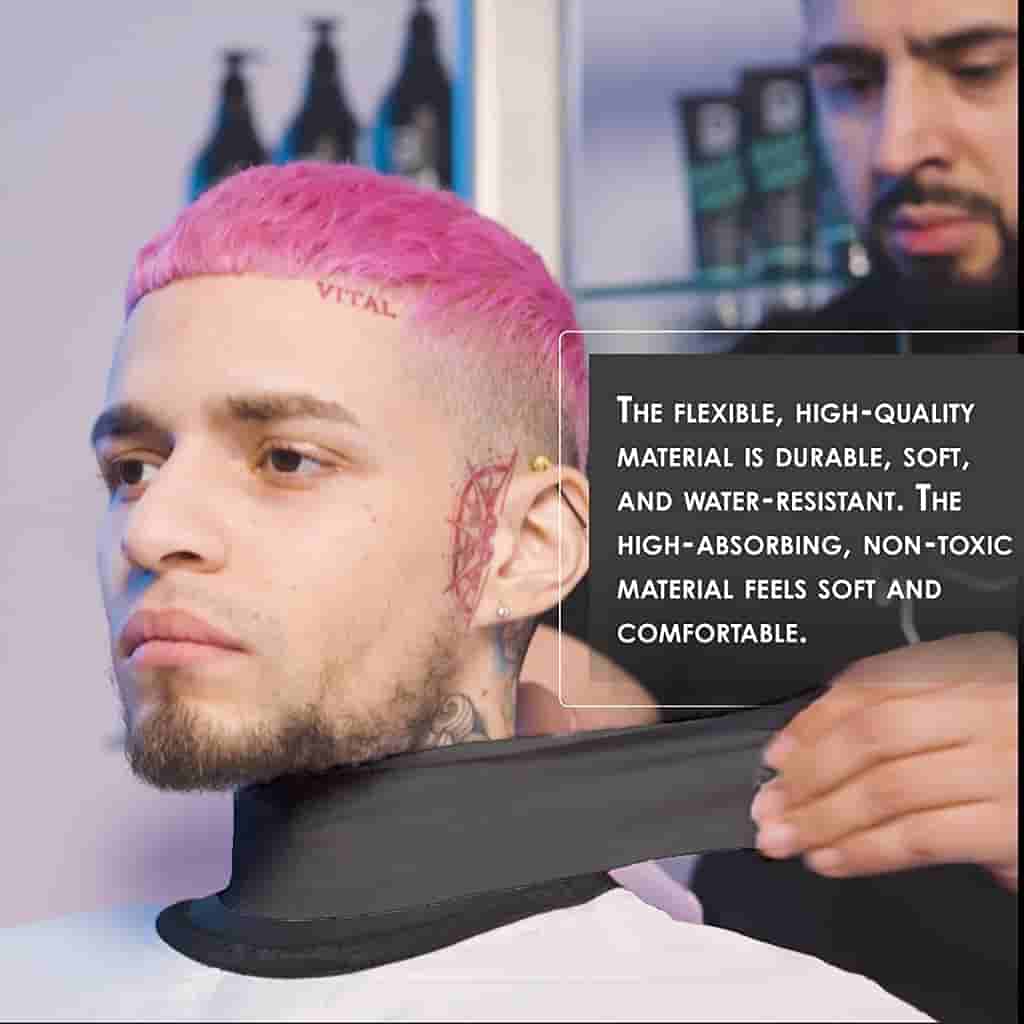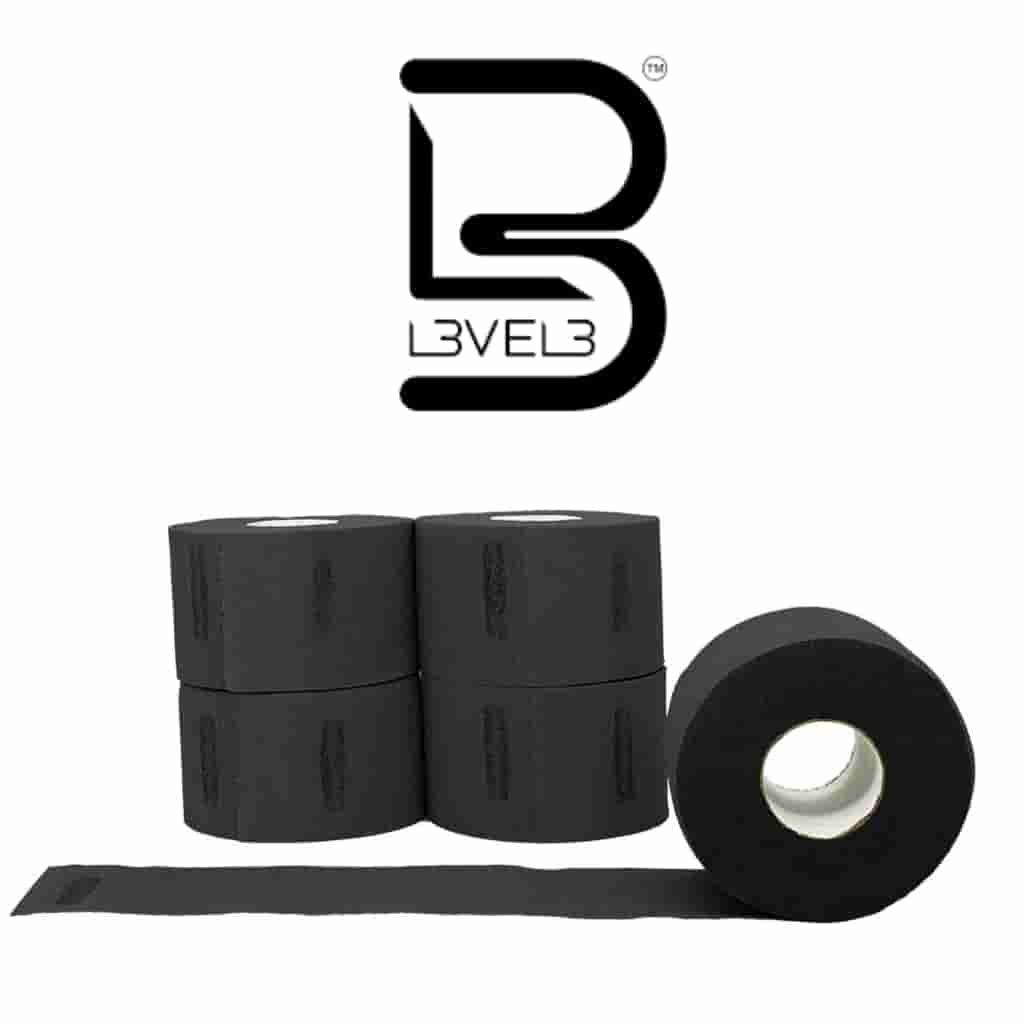 Self-Adhesive Neck Strips Roll | Disposable Neck Paper Strips-BLACK
 500-Count
A
Don't leave clients neck deep in germs. Protect 'em with our barber neck strips.

Elevate your barbering experience with our Level 3 Self Adhesive Neck Strips in a sleek black design. Specifically crafted for professionals who prioritize their clients' comfort and hygiene, these strips act as a protective shield between the skin and potential irritants.
Key Features:
Superior Protection: Designed to effectively prevent direct skin contact with hair clippings, sweat, liquids, dyes, and germs, ensuring a clean and sanitary experience every time.

Self-Adhesive Excellence: Our unique self-adhesive paper firmly clings to the skin, ensuring it stays in place during the entire haircut or treatment process. Say goodbye to fidgeting and adjustments; these strips have got you covered.

Custom Fit: Our pre-cut and perforated design ensures that these neck strips can stretch to accommodate any neck size. Whether your client has a slender neck or a more robust one, these strips will provide a snug fit.

Comfort First: While they're designed to be sturdy, these neck strips are incredibly soft to the touch, ensuring they are non-irritating. Their flexibility guarantees maximum comfort, allowing your clients to relax and enjoy their time in your chair.

Safety and Hygiene: Made from non-toxic materials, these strips are designed with both the barber and the client's well-being in mind. Additionally, their disposable nature promotes optimal hygiene, making sure each client gets a fresh start.
For barbers who are serious about their craft, these Level 3 Self Adhesive Neck Strips are more than just a tool; they're a statement of professionalism and dedication to exceptional service. Stock up now and let your clients feel the difference.
Visit buybarber.com to explore these neck strips and a wide range of premium barber supplies. We're your one-stop destination for quality and excellence in the barbering world.

Includes: 5 rolls with 100 sheets per roll. 
if you are a business this product is available for you at wholesale price. CLICK HERE