Regular price
Sale price
$11.99
Unit price
per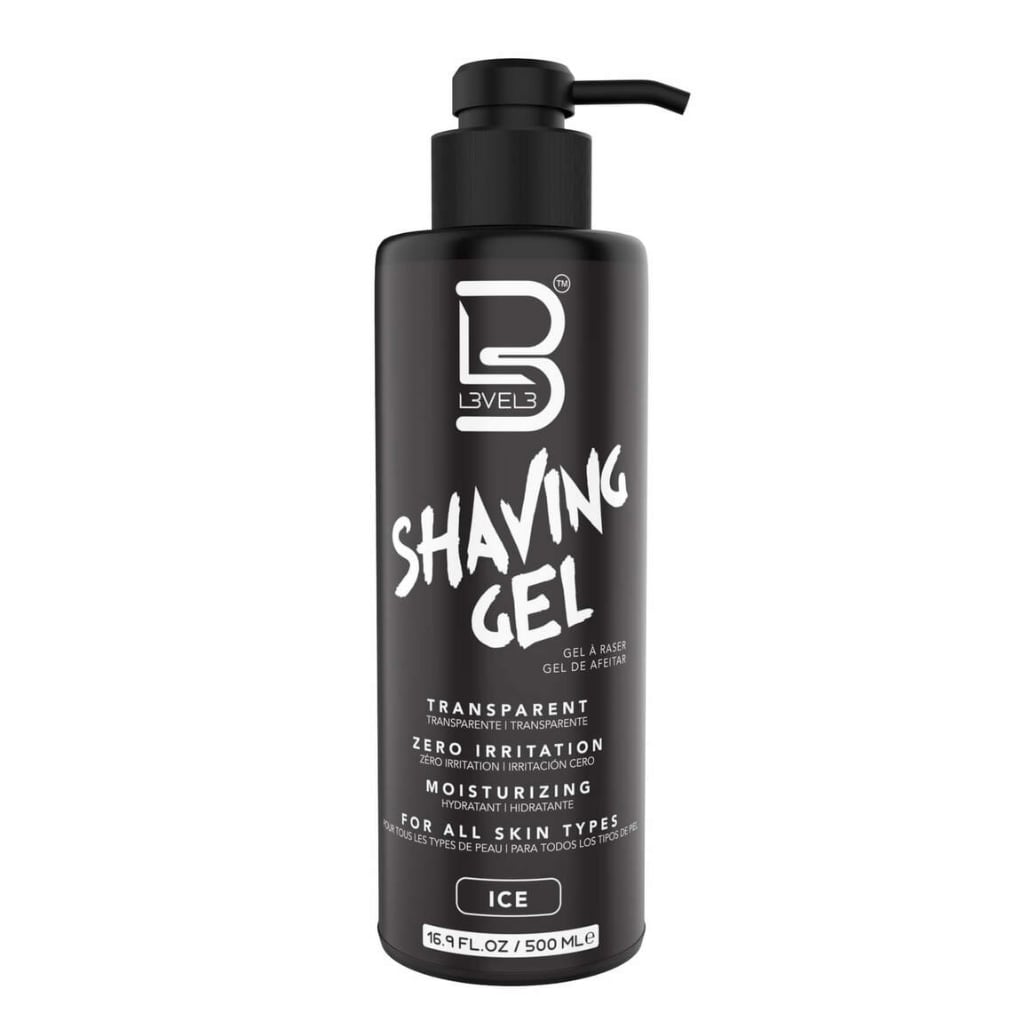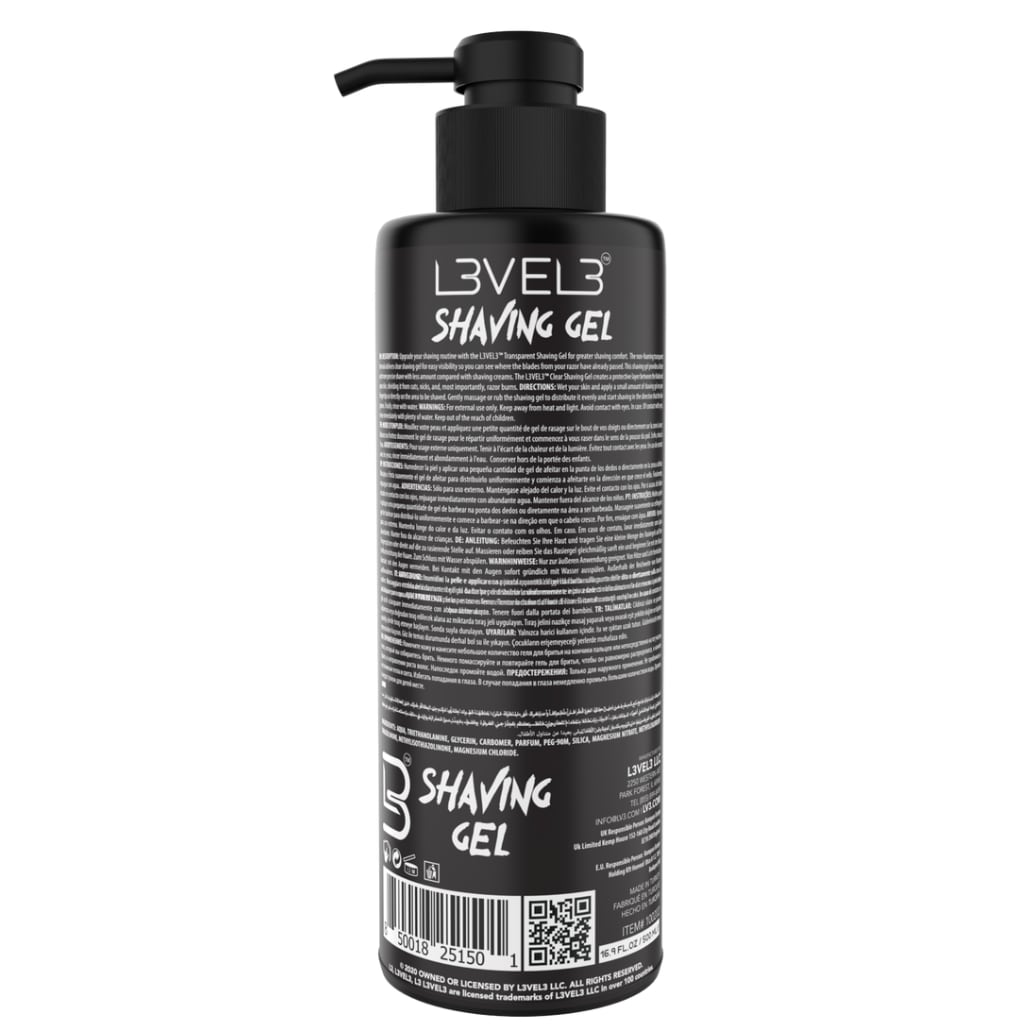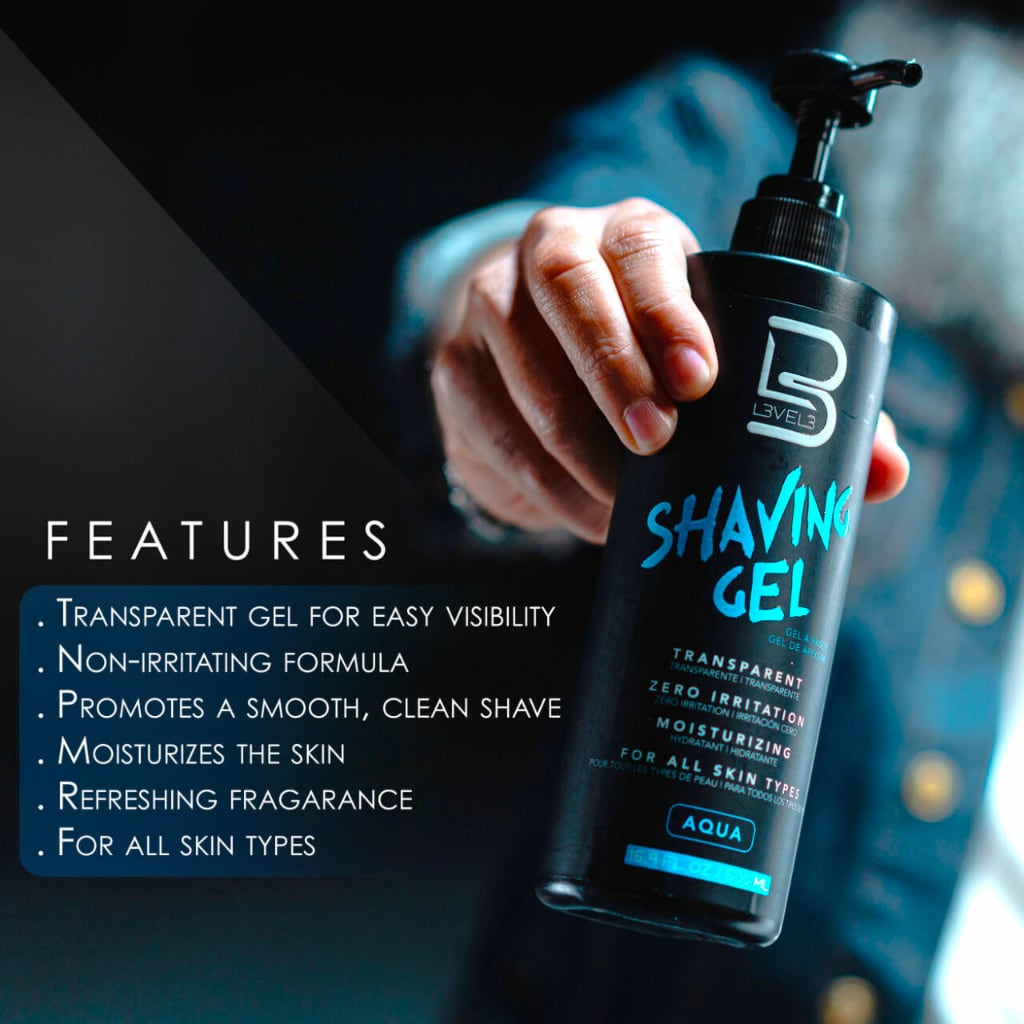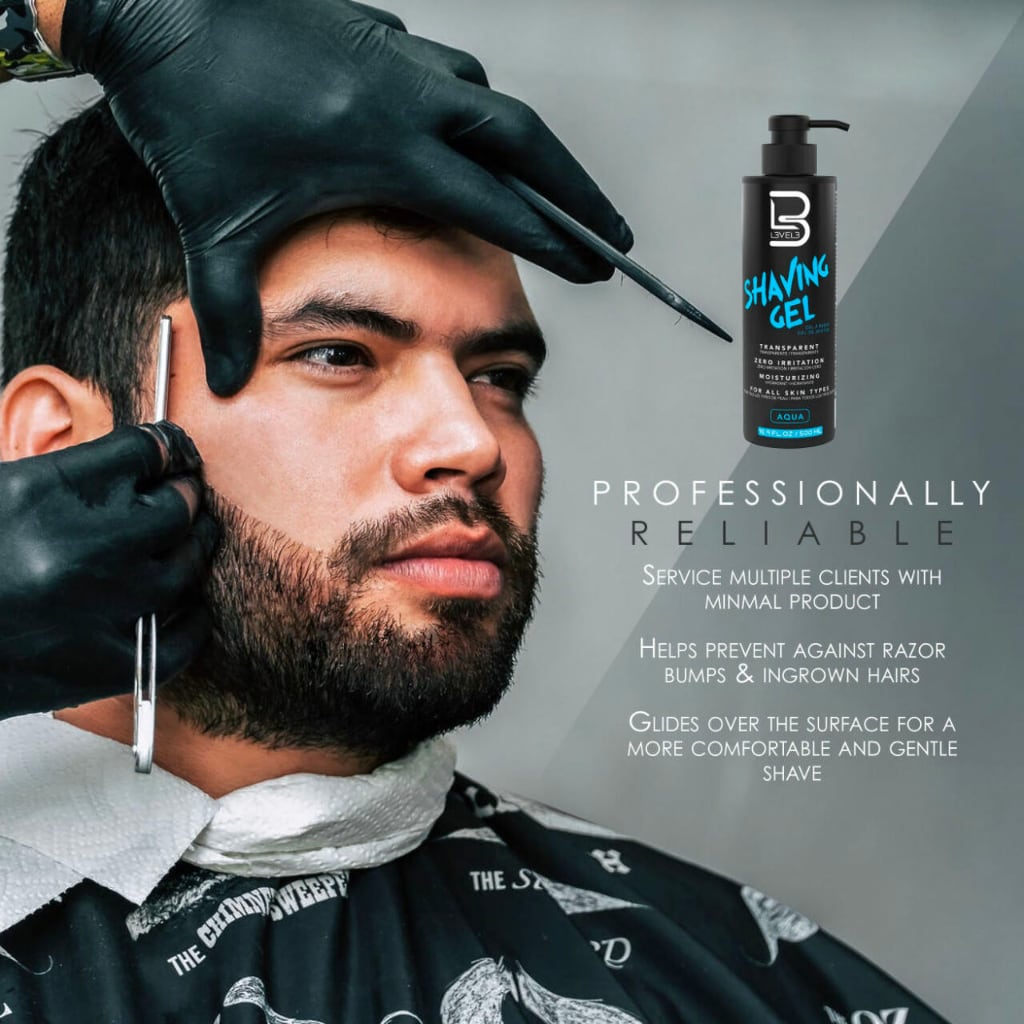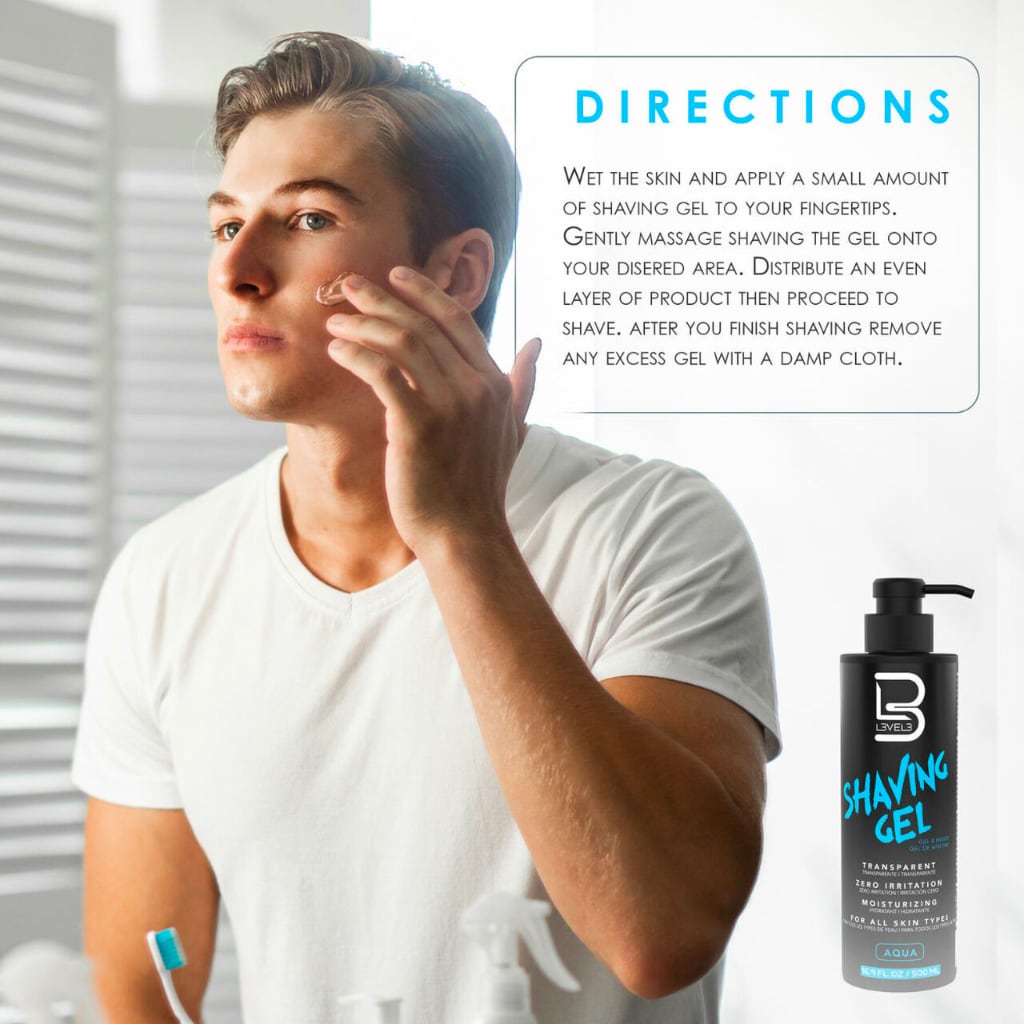 L3VEL3™ | Transparent Shaving Gel | Non Foaming Clear Shave Gel
Our clear shaving gel takes the guesswork out of grooming. Welcome to the future.
Whether you're a professional barber or you shave at home, you've got the process nailed, right? Wrong. There's a better way to shave, and it starts with your product. Leave regular shaving gels and creams in the past and meet the formula of the future. Our transparent shave gel sets up the skin for a closer, easier shave with less irritation and improved results. The non-foaming clear gel allows you to see where your blade has already passed, saving you time and pain. The formula is moisturizing and protective, keeping skin soft and smooth with no nicks or razor burns. Shaving just evolved, so don't get left behind.
Size -500ml
Easily see where you've already shaved with the non-foaming clear gel
Smoother, more precise blade strokes mean less irritation and better results
Lubricates and moisturizes the skin, leaving it with a refreshing fragrance
Creates a protective layer between skin and blade to prevent cuts and razor burns
More efficient than shaving cream, so it's an economical choice for home and salon
Why It's a Game-Changer
Forget everything you ever learned about shaving; we just took things to the next level of efficiency and payoff. Meet our clear shaving gel for straight razor shaves. Specially formulated for enhanced visibility during shaving, it makes every stroke a sure bet on epic results. It forms a barrier between the skin and the blade, reducing the risk of irritation. It also locks moisture into the skin and leaves it smelling fresh. Say hello to the future.
It's the innovative clear formula that makes this such a professional shaving gel. With no white foam clouding your view, you can see at a glance where your blade has been, so you'll make fewer strokes. That not only cuts down on shaving time (a bonus if you're in a hurry), but also minimizes skin sensitivity (because you can do without that raw skin feeling). With this gel, you'll achieve a seriously smooth and precise finish every time.
If you're a barber, clear shaving gel is a great way to elevate your service. It provides extra comfort and safety for your client, as it forms a protective layer between the skin and your blade. The enhanced lubrication helps to prevent accidental nicks, cuts, and razor burns, ensuring a closer shave without the risk. This is an economical shave gel too; you need less product than with regular formulas to achieve precision and smoothness.
And we're not done yet. This is also a moisturizing shave gel that leaves the skin touchably soft. The gel's fresh, invigorating fragrance puts pep in your step and encourages close encounters. A clear, non-foaming gel that protects, moisturizes, smells good, and delivers awesome results? Bet you never thought shaving could be upgraded.
How to Use
Wet the skin and apply a small amount of gel to your fingertips
Alternatively, apply the gel directly to the area you intend to shave
Gently massage the gel to distribute it evenly
Start shaving in the direction of hair growth
Rinse with water and pat skin dry with a L3VEL3™ Barber Towel
If you are a business this product is available at wholesale prices, Contact Here