Regular price
$18.90
Sale price
$12.00
Unit price
per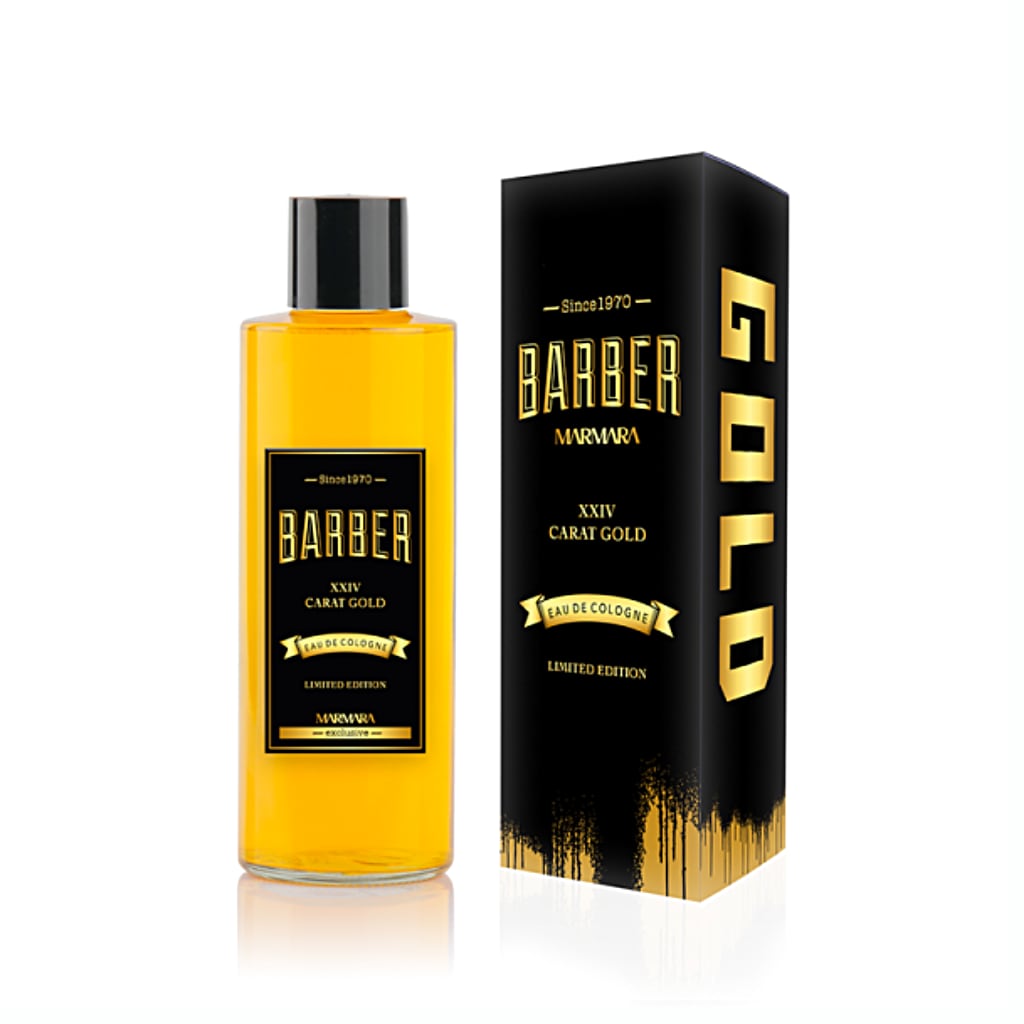 After Shave Cologne - Gold
500ml - 16.9fl oz
The Marmara Barber Cologne gives a feeling of cleanliness and comfort for a long time due to its permanent odor giving it coolness and freshness.
After a perfect shave experience with Marmara Barber Cologne feel it all day long.
A 
rich and perfect blend of high-quality ingredients with 
top notes grapefruit, cinnamon, and spicy spices and the 
heart notes rose, skin, and juicy orange notes packed in a stylish glass bottle. 
Protects the skin from irritation and redness, helps to soothe and refresh the skin. The refreshing scent makes you feel clean and your daily shaving fun. Due to the high perfume content, this product lasts for a very long time. The high alcohol disinfects and soothes your skin after a wet shave. This product can also be used as a beard perfume or as a body spray.
BARBER COLOGNE produces a short-term refreshing cooling effect on the skin due to the high alcohol content. Delicate, bright, and refreshing! A creation that carries the dreams inspired by the freedom of "Wind Quash". A peaceful composition with shining pure makes you feel the lightness of relaxing.