Regular price
$14.99
Sale price
$11.00
Unit price
per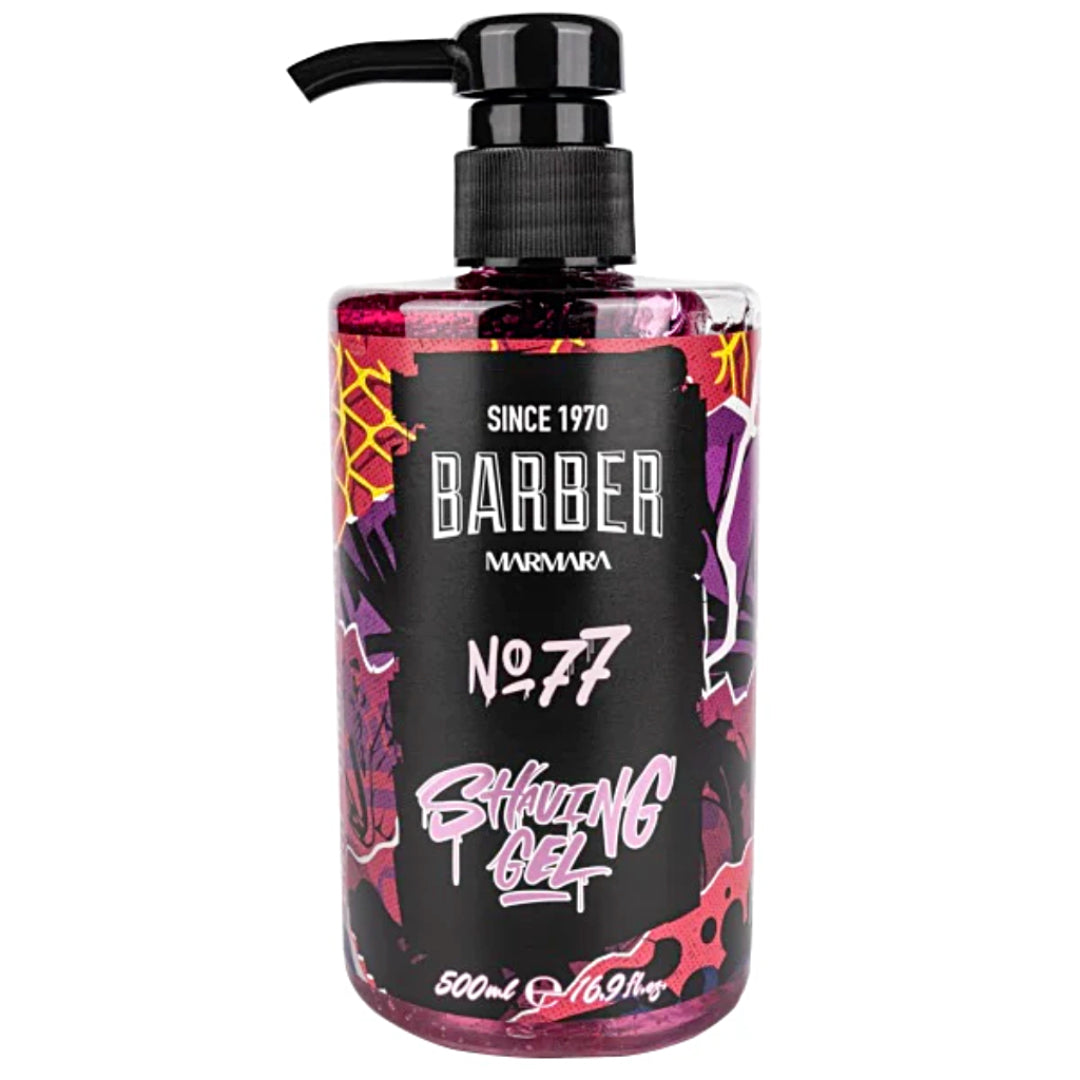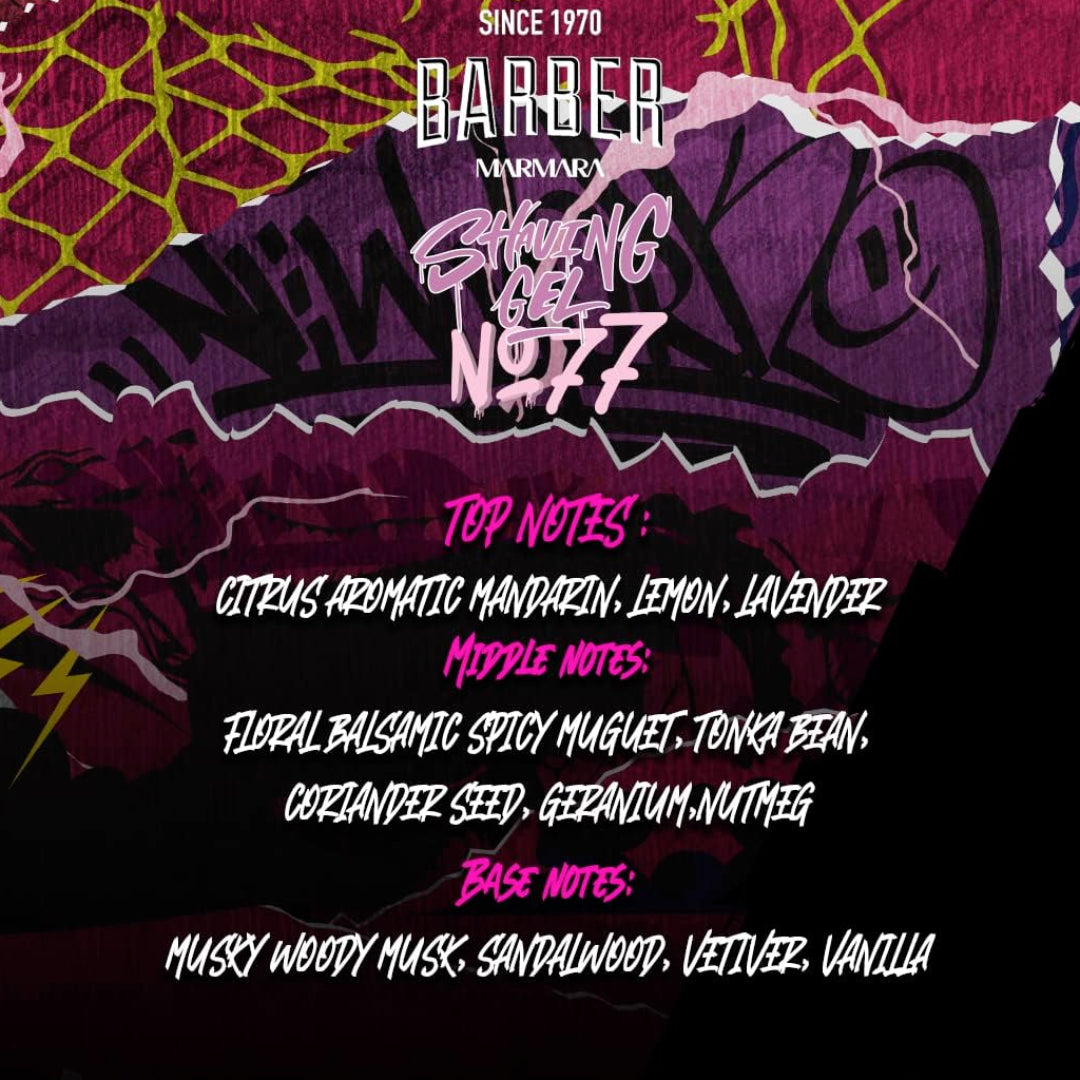 Shaving Gel Pump
500ml 16.9oz
Step into the world of premium grooming with Barber Marmara Shaving Gel No. 77 – a timeless blend of quality and performance, now available in a generous 500 ml size.
Smooth, Comfortable Shave: Barber Marmara Shaving Gel No. 77 offers an unparalleled shaving experience, turning a daily routine into a luxurious ritual. Its rich formula ensures that the razor glides effortlessly across your skin, minimizing irritation and delivering a close, comfortable shave.
Refreshing Scent: This shaving gel is infused with a distinct and sophisticated fragrance that invigorates the senses. The scent lingers subtly, leaving you feeling fresh and confident throughout the day.
Enriched with Natural Extracts: Packed with nourishing botanicals and natural oils, Barber Marmara Shaving Gel No. 77 hydrates and rejuvenates the skin. Its gentle ingredients are suitable for all skin types, even the most sensitive, providing the care your skin deserves.
Efficient Application: The 500 ml bottle features a pump for clean and easy dispensing. A small amount of gel produces a rich lather, making this bottle a long-lasting addition to your grooming routine.
Art of Shaving at Home: Inspired by traditional barber techniques and modern skincare science, Shaving Gel No. 77 is crafted to provide professional results in the comfort of your home.
Usage Instructions:
Wet your face with warm water.
Apply a small amount of Barber Marmara Shaving Gel No. 77 onto your hands.
Massage it into your beard, working into a rich lather.
Shave as usual, rinsing the blade frequently.
Rinse your face with cold water and pat dry.
The Barber Marmara Promise: As with all Barber Marmara products, Shaving Gel No. 77 is free from harmful chemicals and artificial additives. It's an emblem of quality, reflecting the art and tradition of classic grooming.
Elevate your daily shave with Barber Marmara Shaving Gel No. 77. Experience a new standard of shaving that combines elegance, luxury, and practicality in one remarkable product.
Order now and redefine your grooming routine!
If you are a business this product is available at wholesale prices,
 Contact Here