Regular price
$14.99
Sale price
$11.00
Unit price
per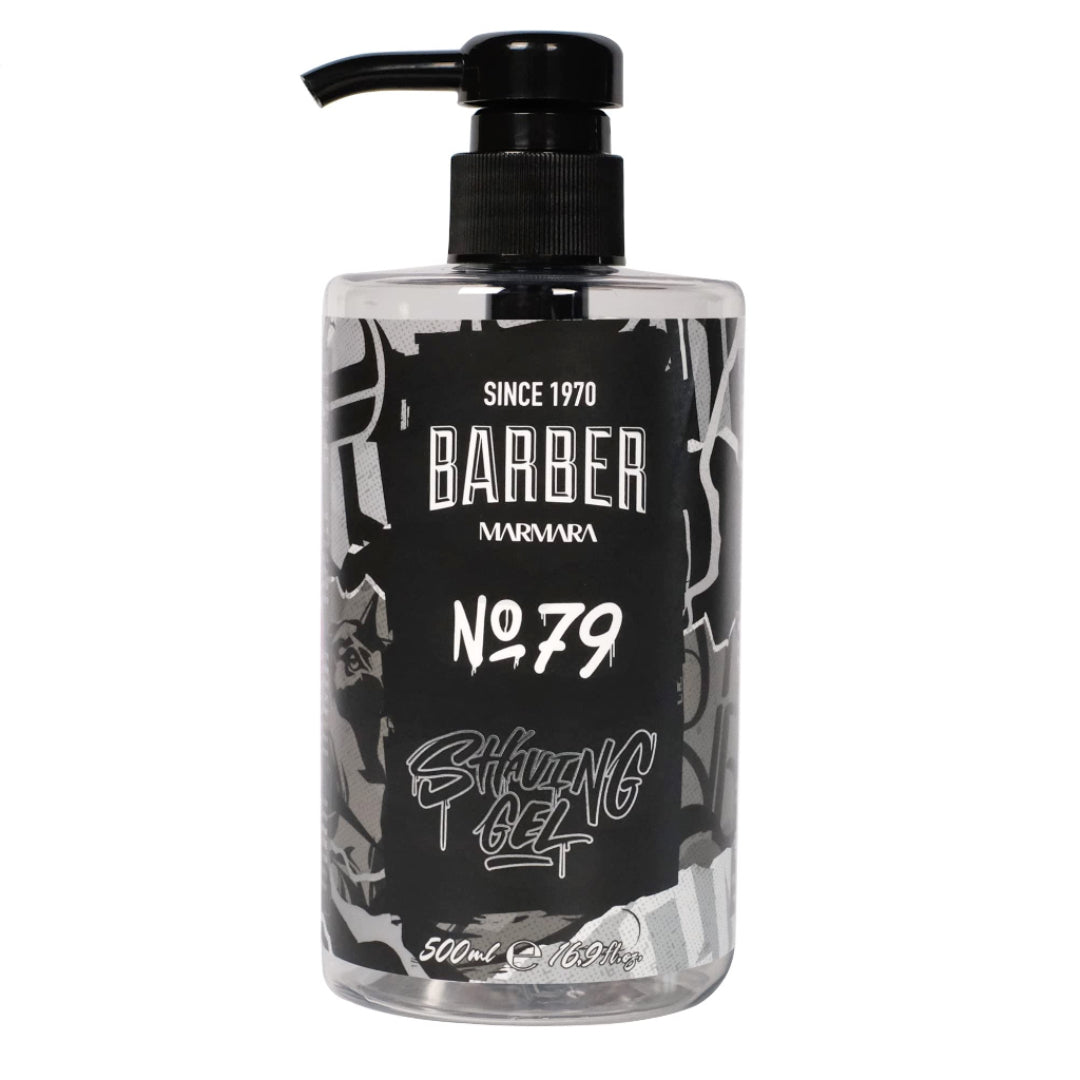 Shaving Gel Pump
500ml 16.9oz
Embrace the epitome of grooming sophistication with Barber Marmara Shaving Gel No. 79, a luxurious shaving solution presented in a generous 500 ml bottle. Crafted to perfection, this shaving gel ensures a seamless fusion of tradition, innovation, and elegance.
Supreme Shaving Experience: Barber Marmara Shaving Gel No. 79 offers a shaving experience like no other. Its exclusive formula allows for a fluid glide, facilitating a close, comfortable shave without tugging or irritation.
Signature Fragrance: Infused with an exclusive, charismatic scent, this shaving gel adds an extra dimension to your grooming ritual. Its sophisticated aroma resonates with the modern gentleman, exuding confidence and allure.
Nourishing Natural Ingredients: Rich in vitamins, minerals, and botanical extracts, Barber Marmara Shaving Gel No. 79 nurtures the skin. Its soothing properties reduce redness, while moisturizing agents leave the skin feeling supple and refreshed.
Convenience in a Bottle: The 500 ml bottle, designed with a user-friendly pump, provides ample product for consistent use. Each pump dispenses the perfect amount of gel to create a rich, luxurious lather, making it a valuable addition to your daily routine.
Adapted for All Skin Types: Crafted to cater to every skin type, including the most sensitive, Barber Marmara Shaving Gel No. 79 is free from harsh chemicals. It's a gentle yet effective solution for a clean, sharp shave.
Usage Instructions:
Wet your face with warm water.
Pump a small amount of Barber Marmara Shaving Gel No. 79 into your hands.
Work into a rich lather on your beard.
Shave, rinsing the blade as needed.
Finish by rinsing your face with cold water and patting dry.
Elegance in Grooming: Barber Marmara's commitment to quality and excellence is embodied in Shaving Gel No. 79. Each ingredient, each detail is chosen with the utmost care, aligning with the brand's legacy of elegance and refinement.
Experience the luxury and precision of a barber's touch from the comfort of your home with Barber Marmara Shaving Gel No. 79. Indulge yourself in this top-tier shaving gel and redefine what it means to be well-groomed.
Make the choice to elevate your grooming routine today. Order Barber Marmara Shaving Gel No. 79, and let your skin bask in the quality it deserves!
If you are a business this product is available at wholesale prices,
 Contact Here