Regular price
$59.90
Sale price
$39.90
Unit price
per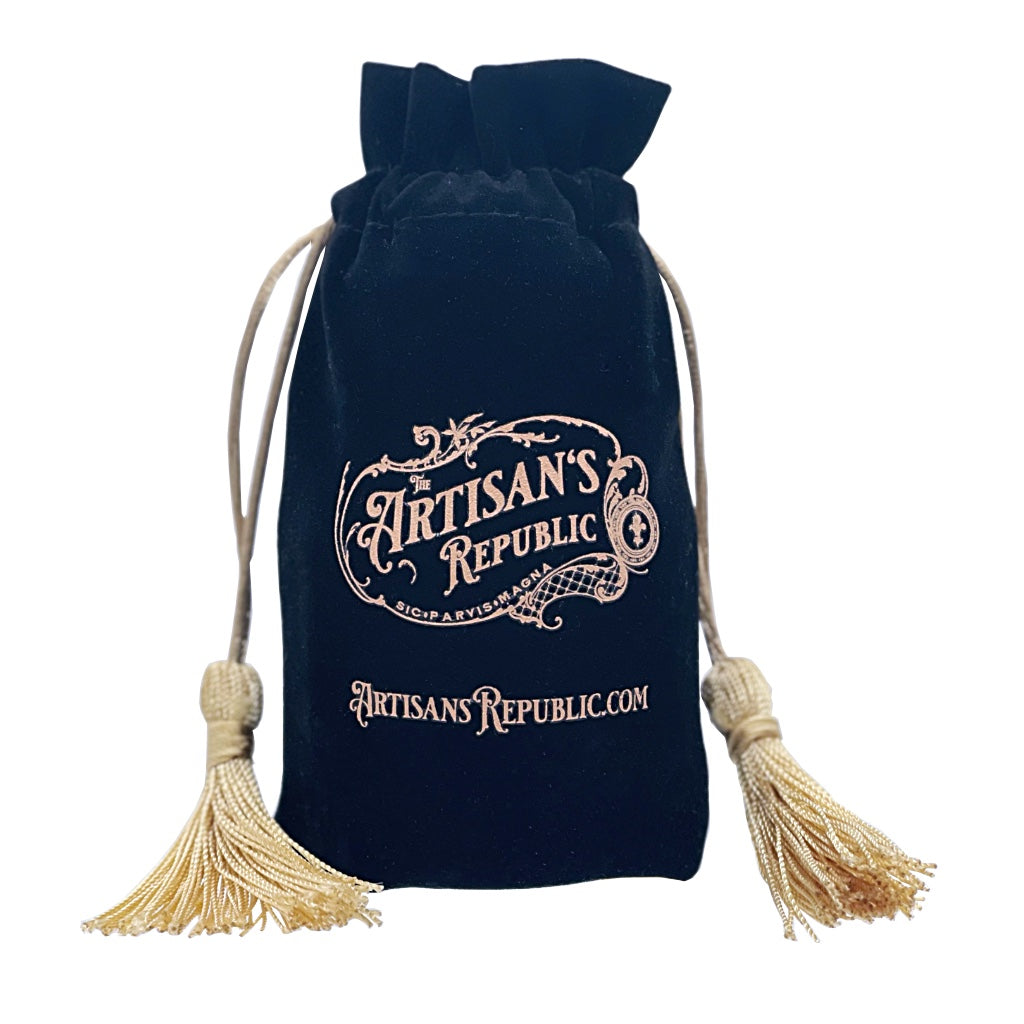 Try stepping back in time to the remnants of the Belle Époque period, where well-groomed Monsieur walked by the opera house or Champs Elysées.
The Artisan's Republic Paris After-shave takes you to the heart of Paris with a complex but sophisticated blend. This all-year-round fragrance sets the stage for any morning or special night, single or accompanied.
Artisan Handmade Paris After Shave
Introducing "Paris" Scent, the luxurious artisan after-shave that will make your skin feel silky smooth. Complimenting the Paris Shaving Cream, This after-shave formula contains shea butter and jojoba oil to hydrate and nourish your skin, while the light floral scent of Paris Scent leaves you feeling refreshed and invigorated.
This artisan after-shave will make you feel like you're being transported to the streets of Paris. The rich, floral scent will fill your senses.
Paris Fragrance Notes
Top Notes - Citrus, Bergamot, Basil, Rosemary, Pear, Fennel.
Middle Notes - Jasmine, Parsley, Sweet Clove, Rose, Patchouli.
Base Notes - Oakmoss, Vetiver, Musk, Licorice root, Sandalwood, Amber.
Paris Artisan After Shave has become a must-have in any shaver arsenal. Handmade in Las Vegas in small batches, this luxurious scent enhances your shaving ritual with the best After Shave you have ever tried.
The Artisan's Republic World Traveler Collection
A collection designed for those adventurous exploring lovers, The Artisan's Republic has created a true horizon-expanding set of scents capturing the uniqueness of cultures and traditions of the world.
Attractive, alluring, and captivating. Those are some of the terms typically shared by our customers when it comes to this spectacular melting pot of Shaving.
Why our Shaving Cream is Better
100% of our ingredients are sourced in the USA from certified suppliers.
Our manufacturing process is entirely operated by our family to ensure the highest quality control and consistency in every single product.
Every single batch is tested before going to the market.
As a family business, we have formulated and developed products for shaving companies for over 15 years.
We are well aware that you, as a customer, have many options to choose from. That's why we have focused on the best shaving products' performance, creating a line of products.
Ingredients
Water (Aqua), Stearic Acid, Myristic Acid, Potassium Hydroxide, Cocos Nucifera (Coconut) Oil, Glycerin, Triethanolamine, Sodium Hydroxide, Prunus Armeniaca (Apricot) Kernel Oil, Cetearyl Alcohol, Fragrance.
A Full Line of Artisan Shaving Products
Our Team at The Artisan's Republic is working furiously to add more shaving products to our collection, with the Heritage collection, World Traveler Collection, Our new Alum Block, a Full Line of Aftershaves, and a line of Shaving Accessories like straight razors and bowls, you will be able to have a full line of shaving products to have the perfect shave every time!
Helpful Information
Shaving & Hair Growth - Myths, Facts, and Questions
How to Shave with a Straight Razor
The Chemical Properties of Shaving Cream