Regular price
$8.90
Sale price
$5.90
Unit price
per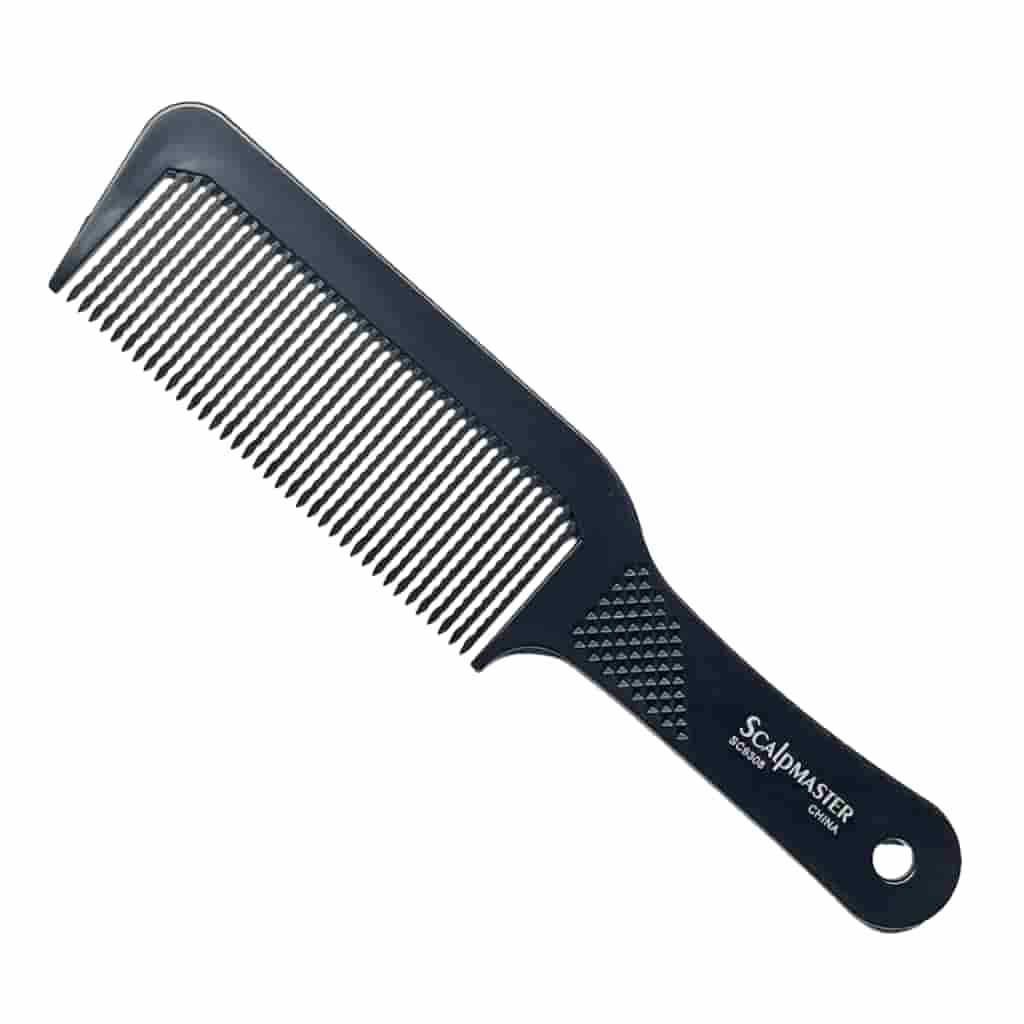 Scalpmaster #SC9308 Flat Top Clipper Comb 9-1/2"
Craft Precision with Every Cut: Introducing the Scalpmaster #SC9308 Flat Top Clipper Comb, the ultimate tool for achieving precise and easy clipping, essential for professional stylists and barbers.
Features:
Flat Teeth Design: Engineered with flat teeth, this comb ensures every cut is precise, making it a reliable companion for detailed styling.

Enhanced Grip Ridges: The innovative ridges located on the inside of each tooth are designed to grip hair securely, allowing for increased control and accuracy while cutting.

Optimal Structure: The tool's structured flat top allows stylists and barbers to achieve more precise and clean cuts, enhancing the overall haircutting experience for both the professional and the client.

Easy-to-Handle: The comb's ergonomic design is not only easy to handle but also facilitates smoother and more efficient clipping, especially for intricate styles.
Benefit:
The Scalpmaster #SC9308 is not just a comb; it's a tool of precision that elevates the standard of your work, ensuring every cut is a masterpiece. Whether you are a professional stylist or barber, this comb is designed to optimize your cutting experience and satisfy your clients with impeccable results.
if you are a business this product is available at wholesale price. CLICK HERE.