Regular price
Sale price
$55.00
Unit price
per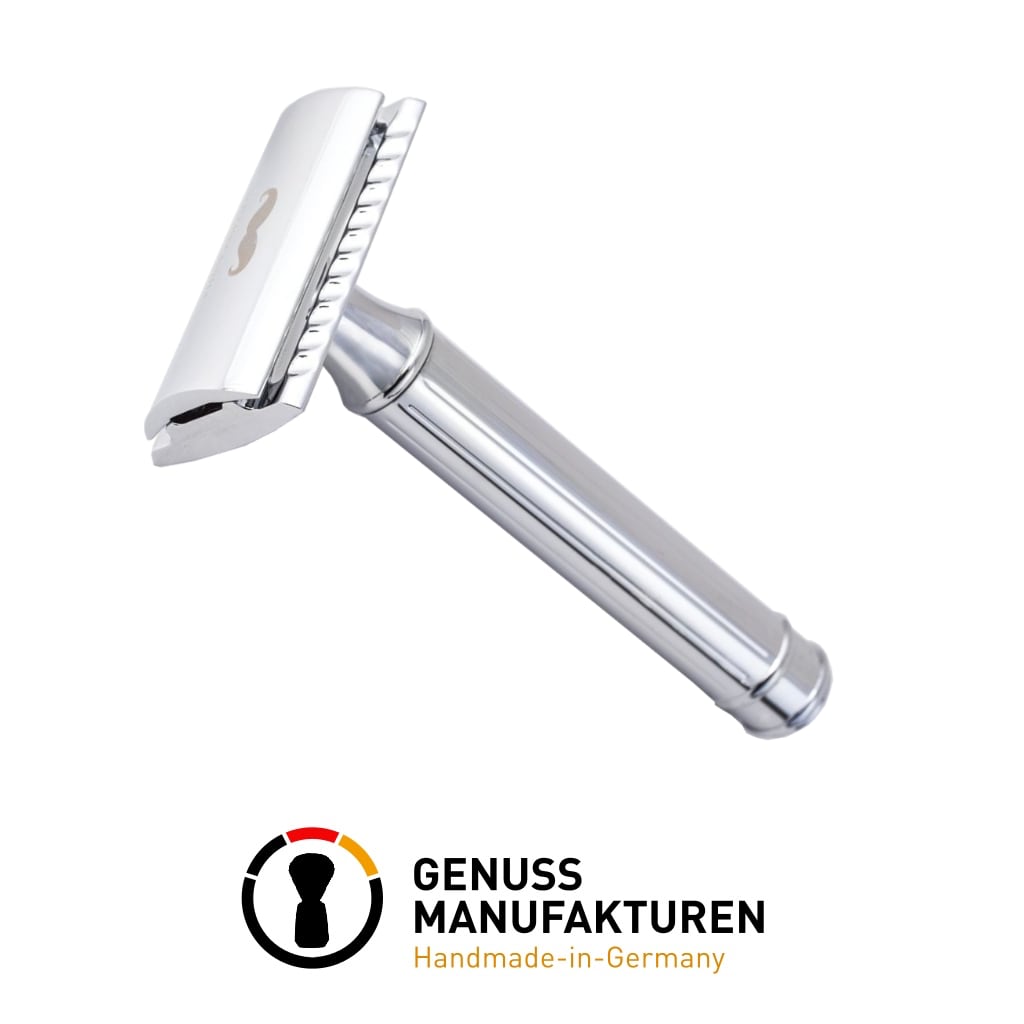 Traditional Safety Razor Closed Comb
Traditional Closed Comb Safety Razor from is one of their top selling products! It is a classic safety razor with all of the high end features that the brand is known for.
About the BBS-200
The BBS-200 features a comfortable and grip made with a lightweight body and 3-piece construction.
The Material
Them BBS-200 features a chrome finish, which we find best for all of our wet shaving accessories. The BBS-200 Safety Razor is corrosion-resistant and features a long lifespan.
The Razorhead
The BBS-200 features the classic safety razor head, which exudes precision and style. sets the standard for safety razors with the classic BBS-200.
Using the open blade can be a little tricky at first, but with a little experience you can get the closest and most precise shave of your life using this razor. The blades used in the BBS-200 razorhead are fully replaceable and can be purchased from us or retailers anywhere.
Dimension:43 mm x 94 mm
Weight:64 g