Regular price
$30.00
Sale price
$18.90
Unit price
per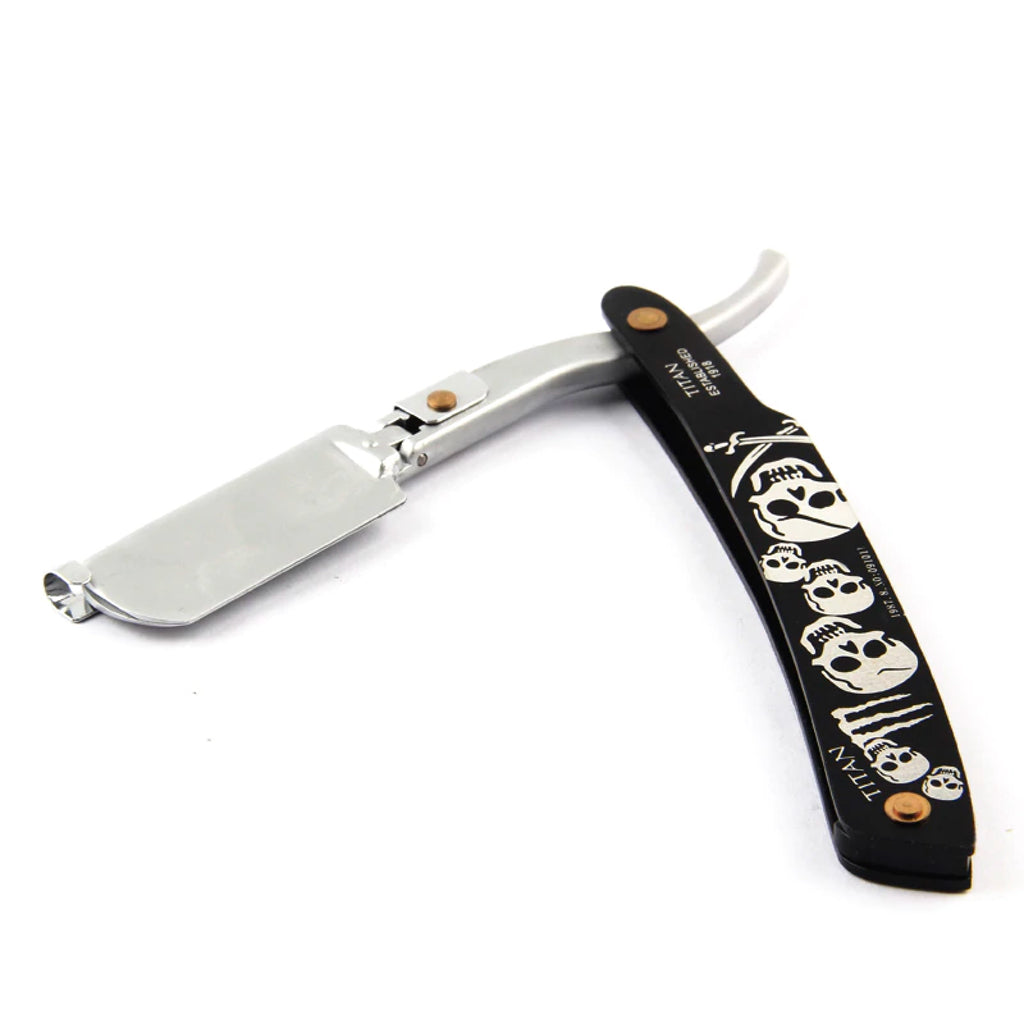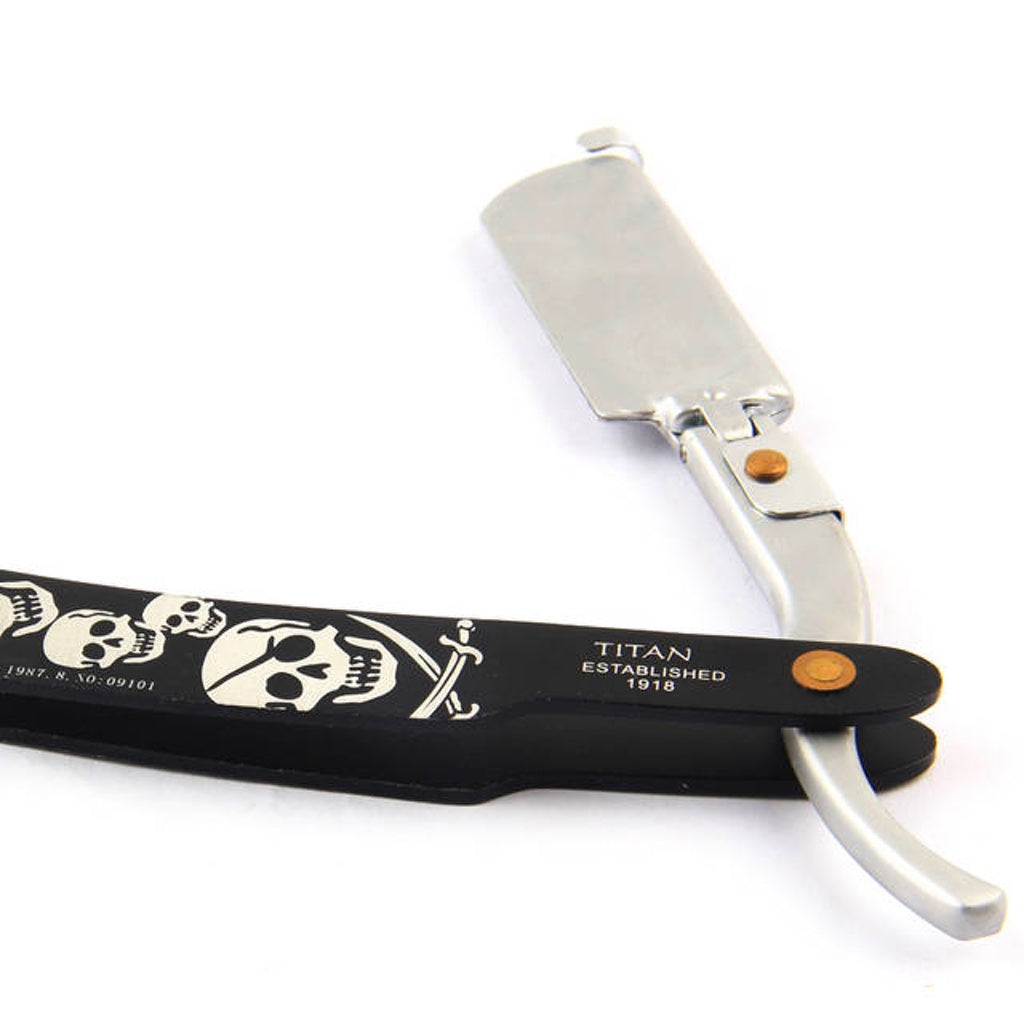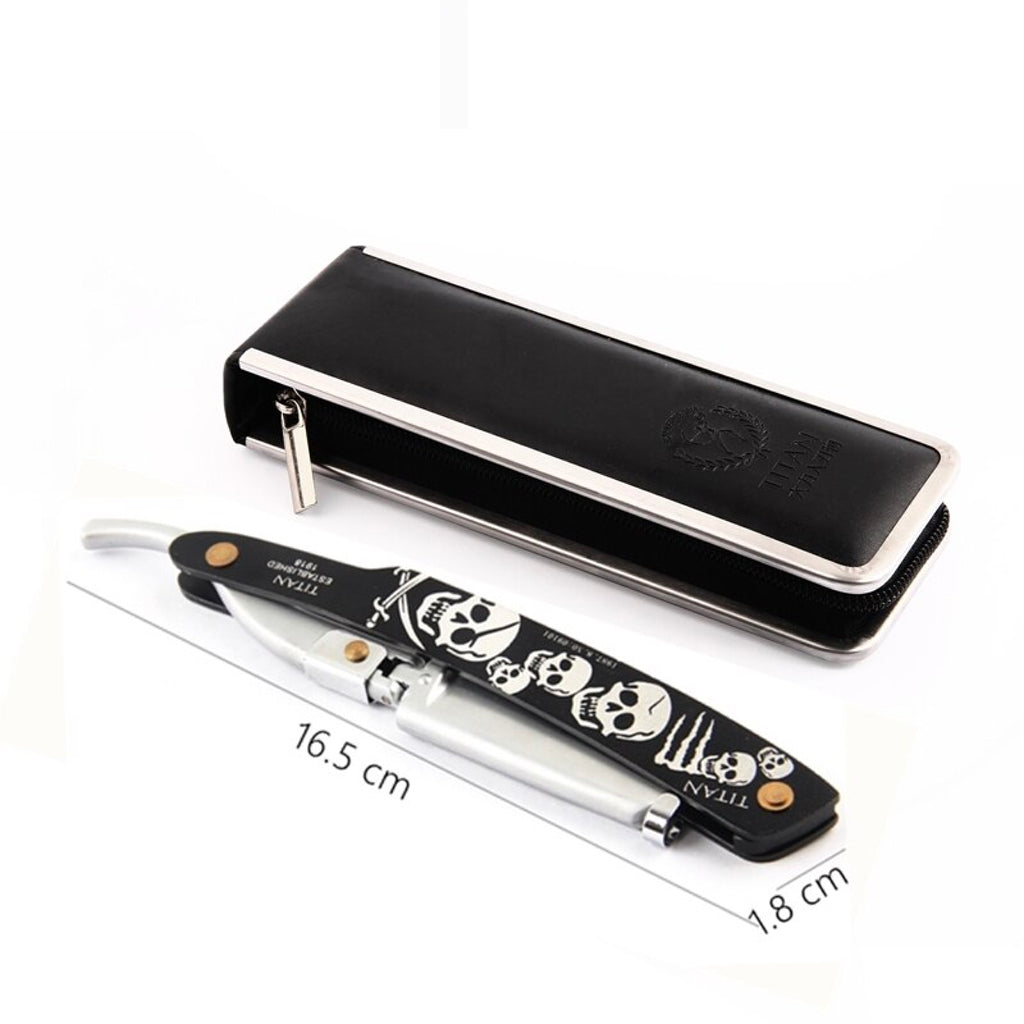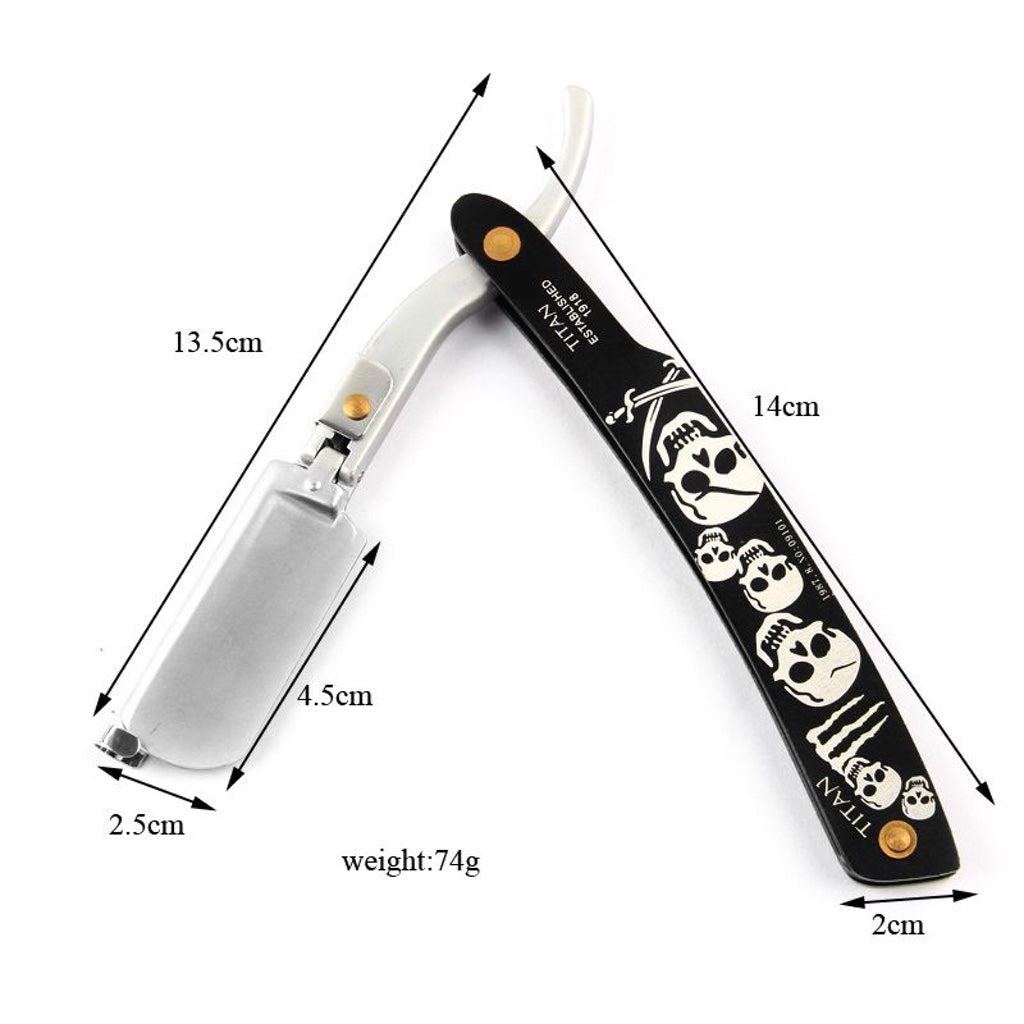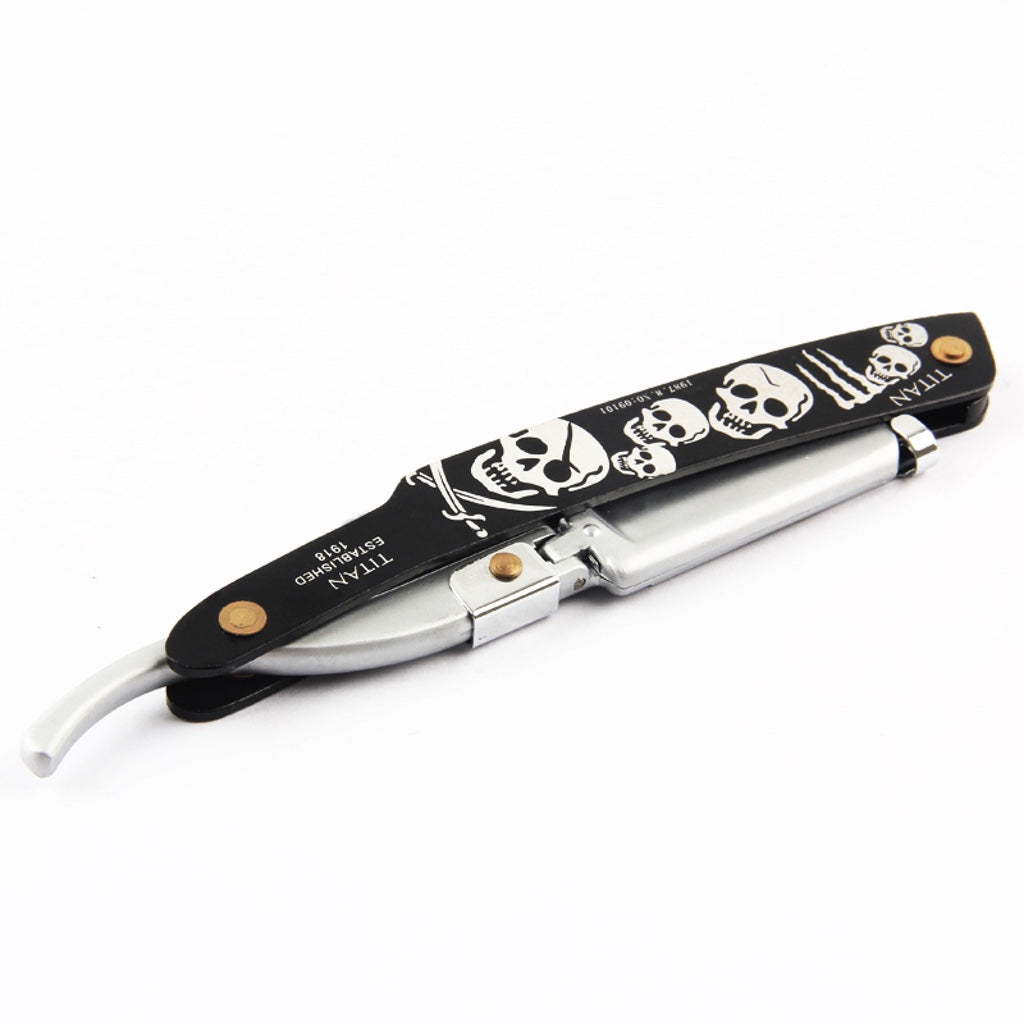 Titan Skull Straight Razor Holder - The Audacious Symbol of Precision and Style for Professional Barbers
Dive into a world where audacity and precision coalesce - presenting the Titan Skull Straight Razor Holder, a bold emblem of shaving mastery, uniquely crafted for professional barbers and aficionados of the traditional shaving art.
💀 Daring and Distinct Design: The Titan Skull Straight Razor doesn't merely perform; it makes a statement. With a skull motif adeptly designed on the handle, it becomes a symbol of audacity, rebellion, and robust performance, ensuring your shaving tool is not just functional, but also a conversation starter.
🛠 Supreme Craftsmanship & Materials: Engineered with utmost precision, the handle is crafted from high-grade Aluminum, ensuring lightweight maneuverability and durable performance. The head, constructed from a sturdy Zinc Alloy, stands resilient against wear and tear, guaranteeing longevity and consistent performance.
🎯 Tailor-Made for Professional Barbers: Specifically designed with professional barbers in mind, this razor holder brings forth a balance of elegant ergonomics and optimal weight distribution, ensuring comfort and control during extended use. It's not merely a tool; it's an extension of the professional, ensuring precision and style in every stroke.
📏 Compact & Versatile Size: With a folding length of 16.5cm and an unfolding length of 23.5cm, the Titan Skull Straight Razor Holder brings forth compactness and functionality, ensuring it is not only easy to handle but also travel-friendly and space-efficient in your barber toolkit.
🎁 What's Included:
1 x Titan Skull Straight Razor Holder
1 x Luxurious Travel Case
🚀 Light and Unwavering: Despite its sturdy construction, it maintains a modest net weight of 70g, providing an unburdened and seamless shaving experience without compromising on robustness and stability.
The Titan Skull Straight Razor Holder isn't merely a tool; it's a testament to the unyielding spirit and precise artistry of professional barbers everywhere. Engage in an unrivaled shaving experience where bold aesthetics, professional functionality, and impeccable design converge, crafting a path where every shave is a journey towards perfection.
If you are a business this product is available at wholesale price. CLICK HERE
Skull Straight Razor
Very clean to use on my clients get more variable designs that will be dope !