Regular price
$229.00
Sale price
$199.00
Unit price
per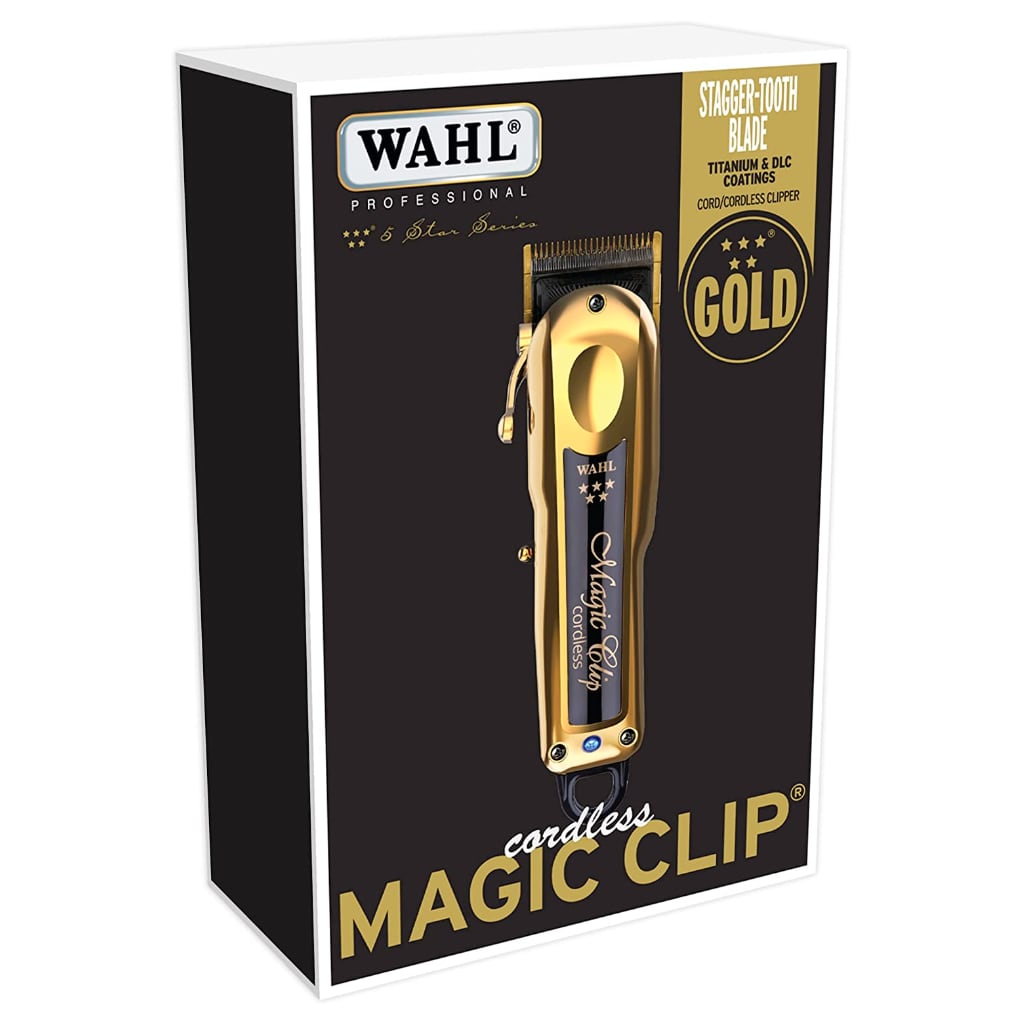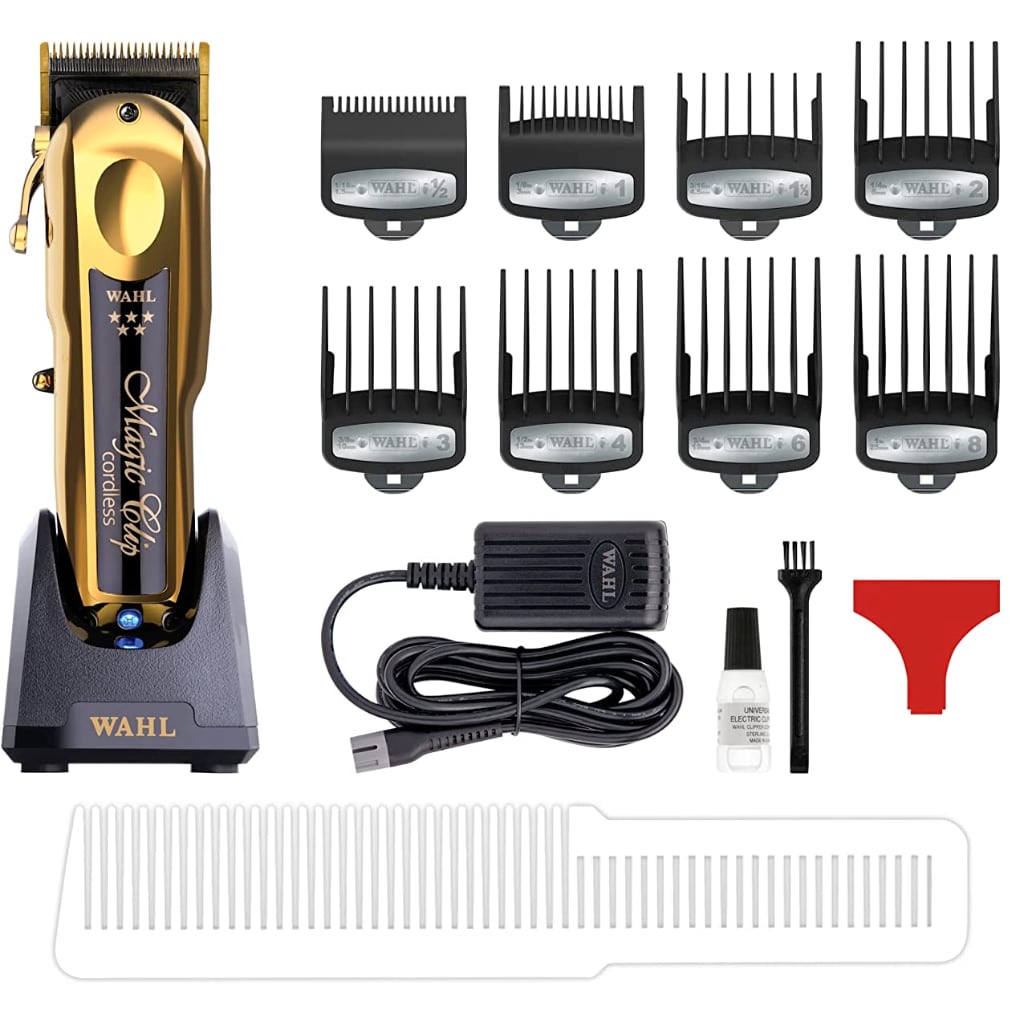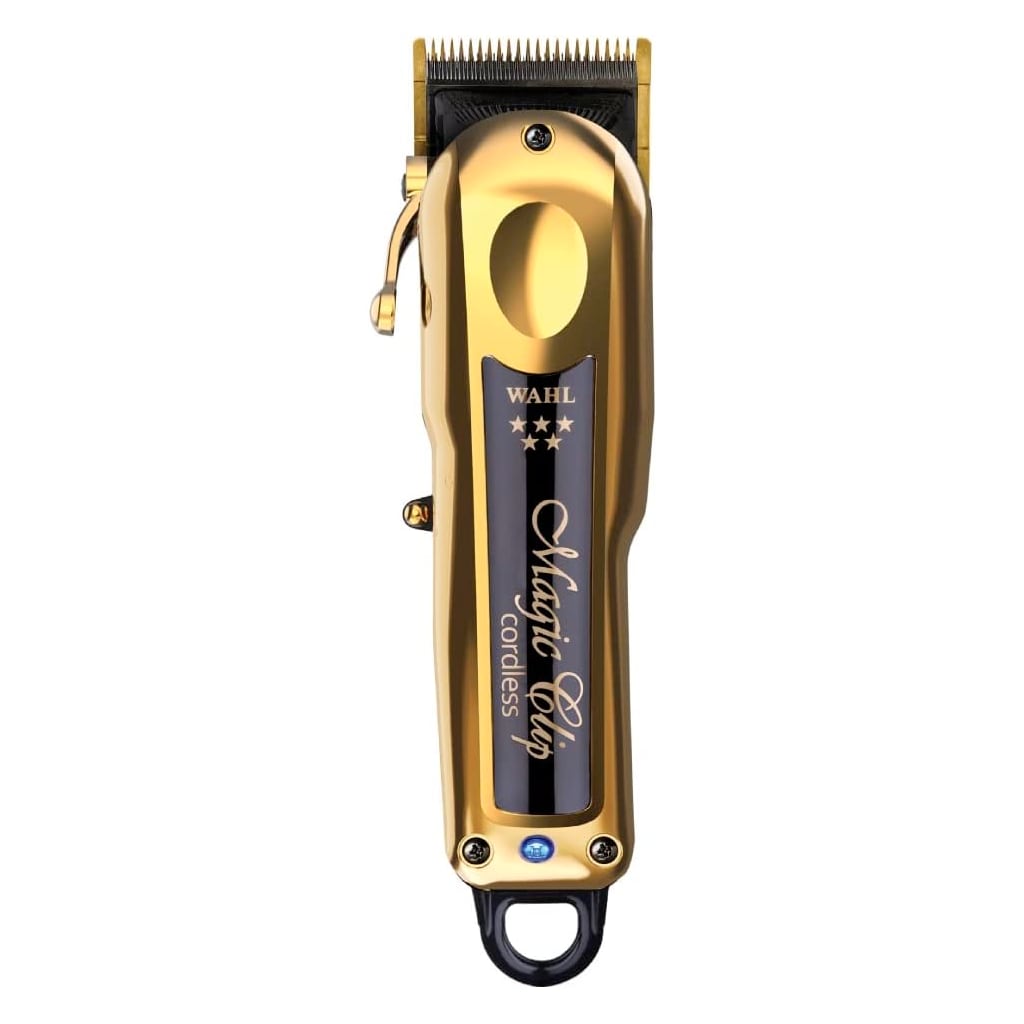 Wahl Gold Cordless Magic Clip Hair Clipper with 100+ Minute Run Time

The Gold Magic Clip wireless clipper is lightweight and features the patented stagger-tooth blade which is designed for creating seamless blends while hard or soft line fading. Uses an even stronger motor to cut through thick and textured hair smoothly and easily
The magic is in the blade! The stagger-tooth blade has titanium and DLC coatings that make blades extremely strong, corrosion resistant, and lower blade temperatures while in use delivering the highest performance
The Gold Standard Cordless Magic Clip (8148-700) has a unique blending blade that cuts .5mm to 1.2mm (manufacturing setting) for all blending needs and eliminates the line of demarcation with ease. Crunch blade technology is specifically designed to make a crisp, crunch sound when cutting, helping Barbers and Stylists know when their blend had been perfected. Maximum continuous power with a high performance motor that won't bog down on wet or dry hair. Cord/ Cordless operation for non-stop cutting. This high durability clipper has an upgraded gold  metal taper lever and switch. 
The American-made professional wireless hair clipper uses crunch blade technology designed to make a crisp, crunch sound when cutting, helping barbers and stylists know when their blend has been perfected. Is highly durable and features a metal taper lever
It has a run time of 100+ minutes with a Smart LED charge system. It includes 8 patented premium cutting guides, a weighted, space-saving gold and black charge stand, styling comb, cleaning brush, clipper blade oil, and operating instructions
PLEASE NOTE: Due to continuous improvement, the product appearance may slightly vary from the product images on this listing. Made in USA of foreign and domestic parts
 Specifications
Blade- 2161-700 Stagger Tooth Blade(High Carbon Steel Blades with Titanium & Diamond Coatings)
Motor Type - Rotary

Battery Type - 

Lithium-Ion.

Accessories - 

8 premium cutting guides (1/16" - 1"), charging stand, styling comb, power cord, oil, cleaning brush, operating instructions and red blade guard

Voltage & Hertz - 

120 Volts & 60 Hz

Unit Weight (lb) - 

10.2 oz

Unit length (lb) -

 6.25"
Wahl Professional 5 Star Gold Cordless Magic Clip Hair Clipper with 100+ Minute Run Time for Professional Barbers and Stylists - Model