Regular price
$49.00
Sale price
$44.90
Unit price
per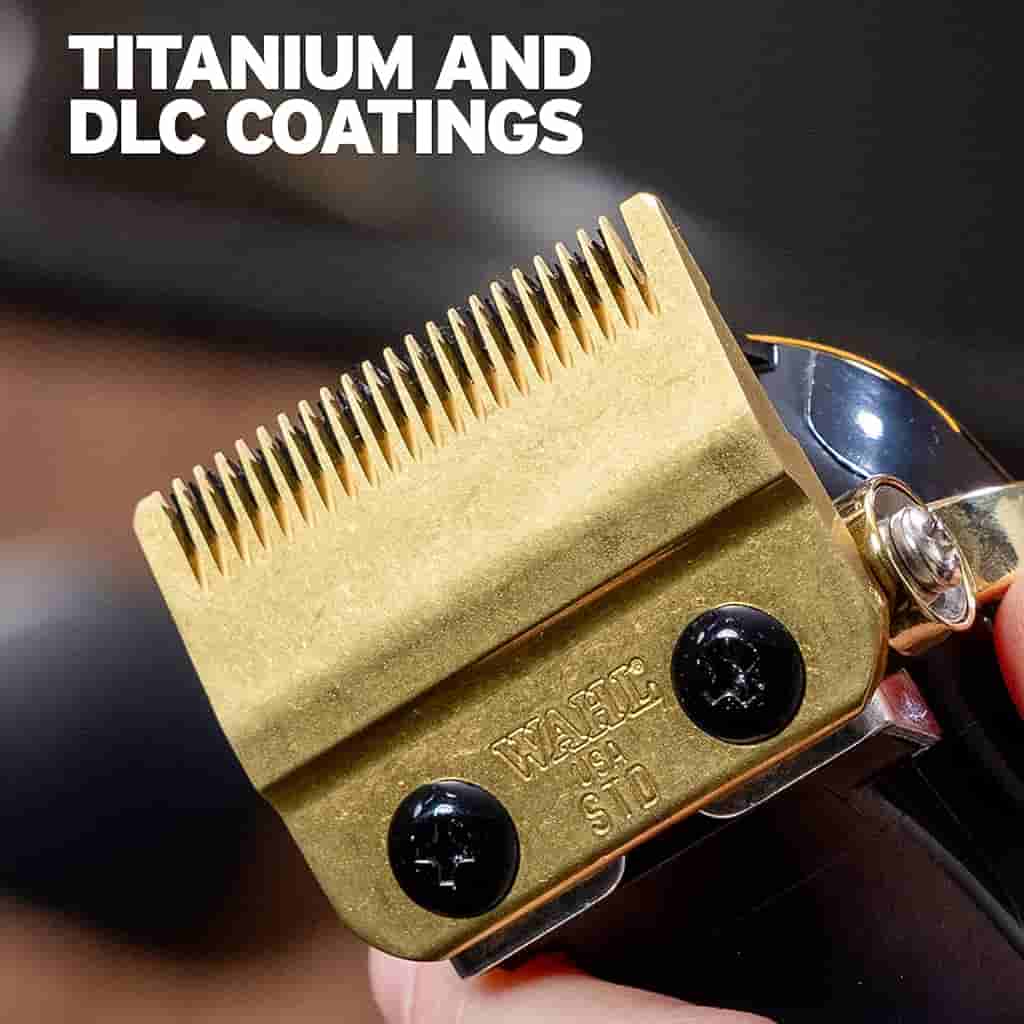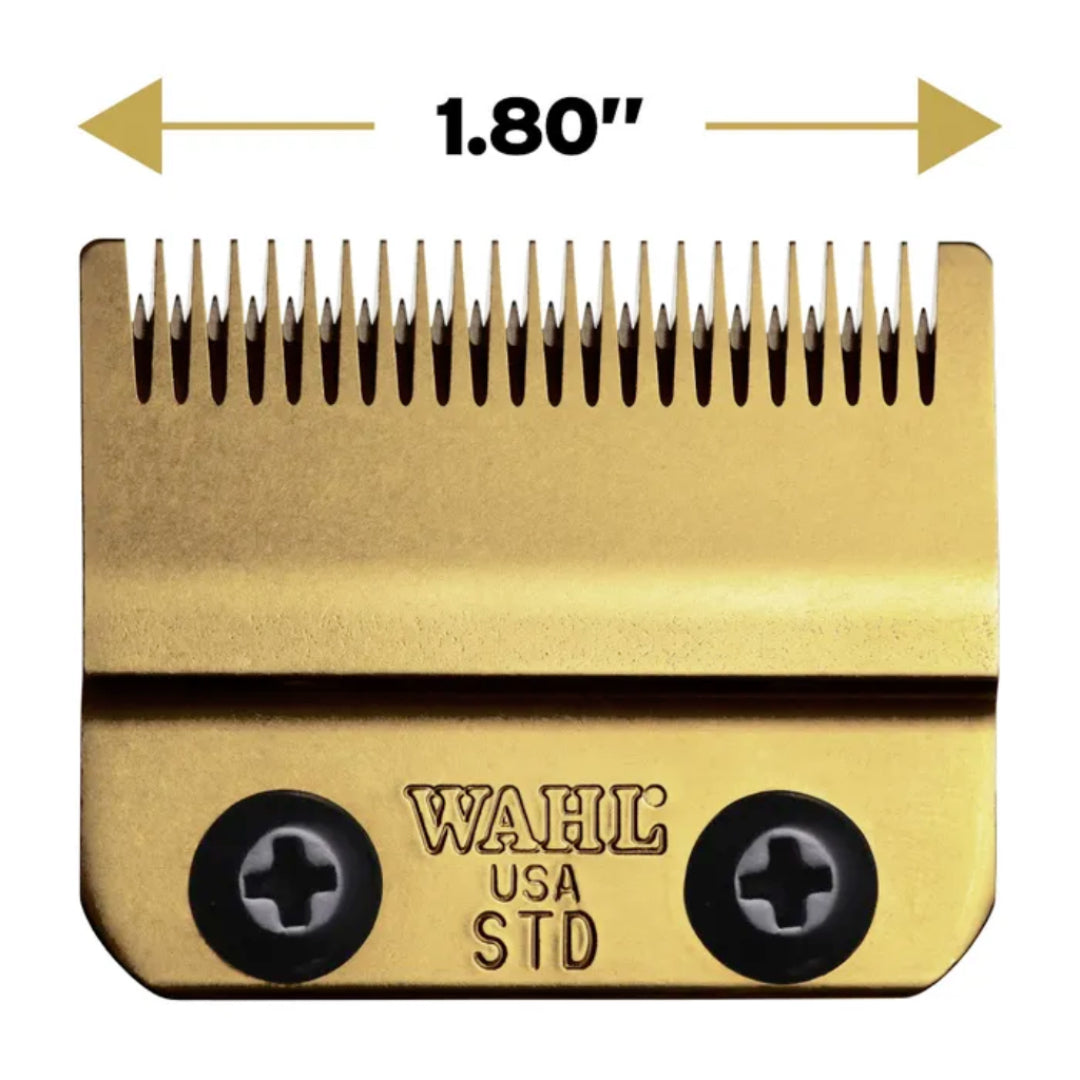 New Gold Stagger Tooth Blade Set
Enhance your grooming experience with the Wahl Professional Gold 2-Hole Stagger-Tooth Clipper Blade, a tool designed for precision, efficiency, and a touch of elegance. This remarkable blade is built to satisfy the needs of professional barbers and grooming enthusiasts who demand nothing but the best.
Key Features:
Staggered Tooth Design: The innovative stagger-tooth configuration allows for faster feeding of hair and smoother blending, making it an essential tool for fades, tapers, and texturized cuts. It's a unique design that adds versatility to your grooming repertoire.

Gold Finish: Crafted with a stunning gold finish, this blade not only ensures optimal performance but also adds a luxurious aesthetic to your clipper. It's more than just a blade; it's a statement of style and quality.

Compatibility: Specifically designed to fit Wahl's Professional 5-Star Series clippers, it ensures seamless integration and optimal functionality.

Durable Construction: Manufactured with top-tier materials, the Gold 2-Hole Stagger-Tooth Clipper Blade is built to withstand heavy daily use without compromising on performance. Its quality construction ensures a longer lifespan and consistent cutting experience.

Ease of Use: Changing blades has never been so simple, thanks to the 2-hole design. It allows for quick and easy attachment, letting you switch between different styles without hassle.

Precision Cutting: With its specialized design, it cuts hair with unmatched accuracy, providing clean lines and flawless finishes. It's a must-have for those seeking perfection in their cuts.
Summary:
The Wahl Professional Gold 2-Hole Stagger-Tooth Clipper Blade is a prime example of innovation meeting elegance. Created to support the demands of modern barbershops and grooming salons, it elevates the traditional hair cutting experience into an art form.
If you're seeking to upgrade your clipper's performance with a blade that combines functionality, durability, and style, look no further. The Wahl Professional Gold 2-Hole Stagger-Tooth Clipper Blade is the perfect addition to your toolkit.
Invest in quality and precision. Elevate your craft with Wahl. Order your blade today!
I you are a business this product is available at wholesale price. CLICK HERE