Regular price
Sale price
$24.90
Unit price
per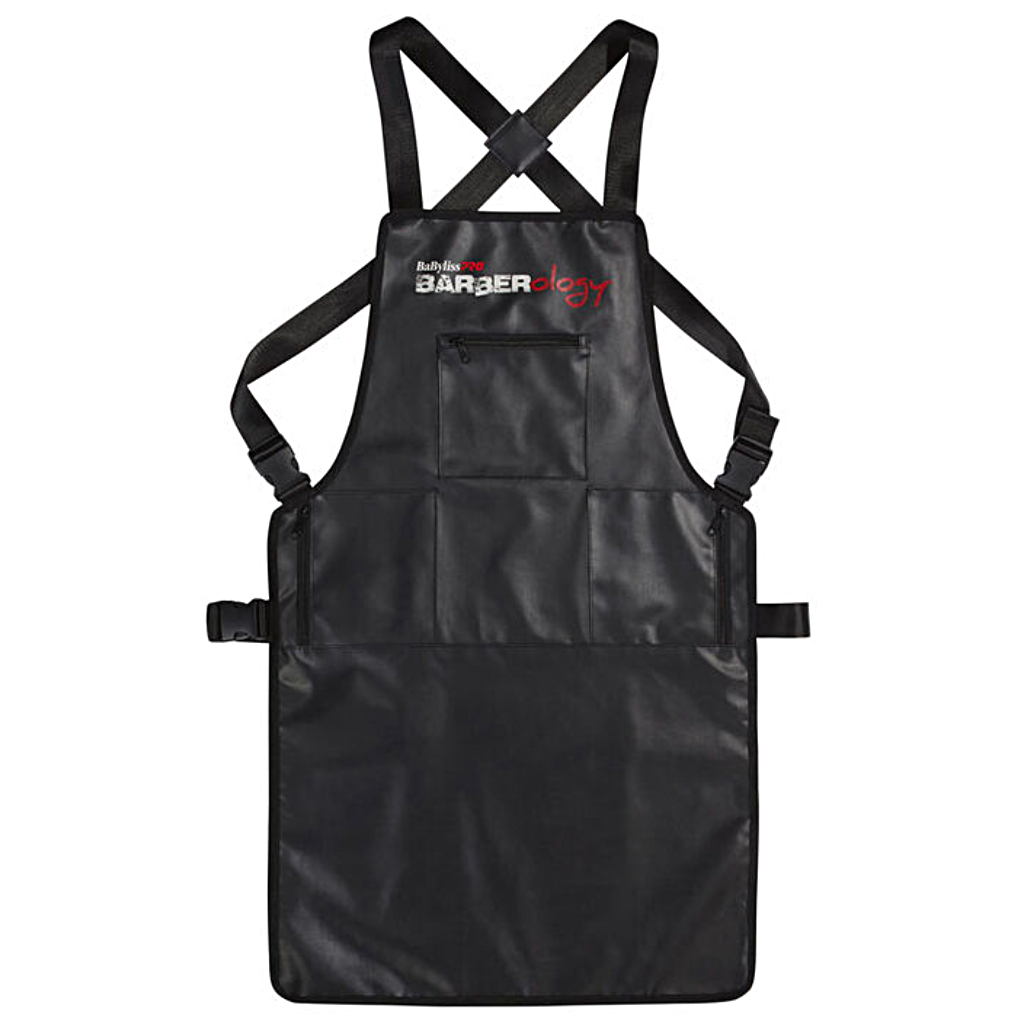 Is your old apron no longer up to the task?
The humble apron–is undeniably one of the most important pieces of equipment in a professional barber or hairstylist's tool kit. Hairdressing aprons have evolved a lot in the past years, from a plain-looking piece of cloth designed for practicality to a statement piece of clothing cherished for its functionality and style.
Keep yourself clean, safe and stylish while serving your clients with the Babyliss BARBERology Apron!
Chemical Resistant  *   Water Repellent
Our barber's apron is large and wide enough for excellent coverage. As such, you don't have to worry about hair sticking to your clothes, making you look dirty and feeling itchy. The waterproof material also protects your outfit against water and liquid hair products.
The stylish look of these aprons is designed to add personality to the professional behind the chair. 
Aside from style and utility, these hairdressing aprons are also comfortable to wear even for the whole day. The straps hang over your shoulders instead of your neck so your nape doesn't chafe or get strained by the weight of the tools.
Dimension of our barber and hairstyling apron:
✔ Length: 34.5 inches
✔ Chest width: 13 inches
✔ Bottom width: 25 inch
KEEPS YOU CLEAN, COMFORTABLE, AND LOOKING GOOD ALL DAY.
Aprons are vital to a good day's work. Without these accessories, your client's cut hair will be sticking to your clothes, making you look messy and unprofessional. Plus, all barbers know how itchy hair strands are once they get inside your shirt, or how difficult it is to shake them off without a lint roller. Hair products may also splash onto your shirt or pants and leave unsightly stains. As a professional in the grooming industry, you always want to look capable and clean, and a good apron will do exactly that.
This BaBylissPRO Apron by Babyliss will keep you feeling and looking great while you work!
ADJUSTABLE TO FIT YOU PERFECTLY
Finding an apron that fits can be challenging since not all body types fall into standard sizes. And when your apron is too small, it won't offer you the protection you need; too big and it will feel uncomfortable and weigh you down. Because of our apron's adjustable and removable cross-back straps, you can customize it according to your measurements. This feature also makes it a one-size-fits-all apron so you don't have to worry about buying the wrong size.
A VERSATILE PIECE OF PROTECTIVE EQUIPMENT
Our aprons aren't just good for barbershops and salons. Their durable materials, excellent design, and overall comfort levels make them suitable for a variety of tasks. Wear them while grooming your pets to keep their fur from sticking to your clothes. You can also use these aprons while gardening, cooking, woodworking, painting, or doing other jobs that can soil or stain your clothing.
EASY TO CLEAN, JUST HANDWASH IT
Just like any other cutting or styling tool, you'll want to keep your apron clean to prevent dirt and grime from building up. This helps to preserve the fabric and prolong its service life. We recommend handwashing the apron in cold water. Do not toss it in the washing machine or have it dry cleaned. Do not use bleach. After washing, hang them out to drip dry. Do not tumble dry or iron. Also, remove the straps from the apron before washing.
If you are a business this products is available at wholesale price. CLICK HERE