Regular price
$14.99
Sale price
$11.00
Unit price
per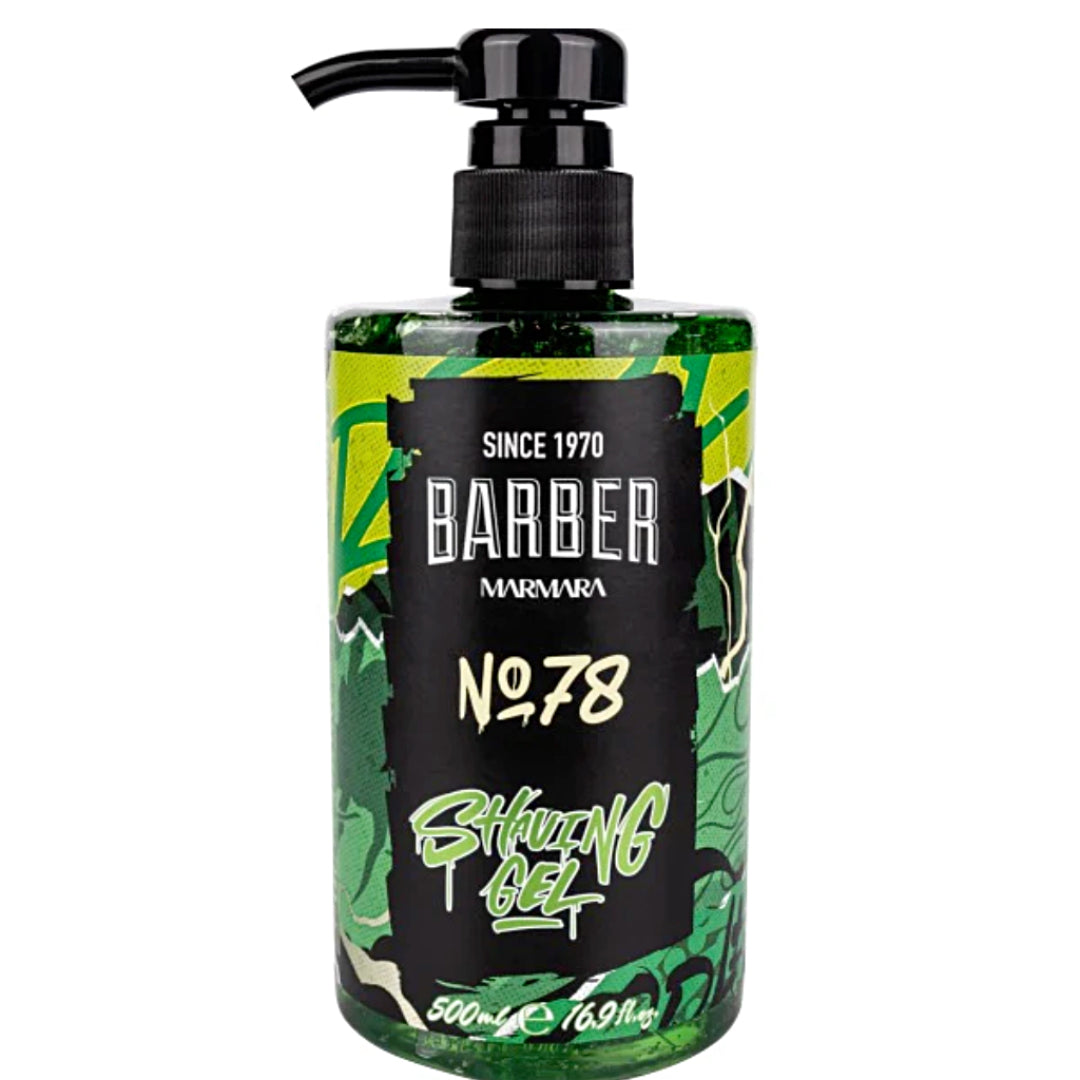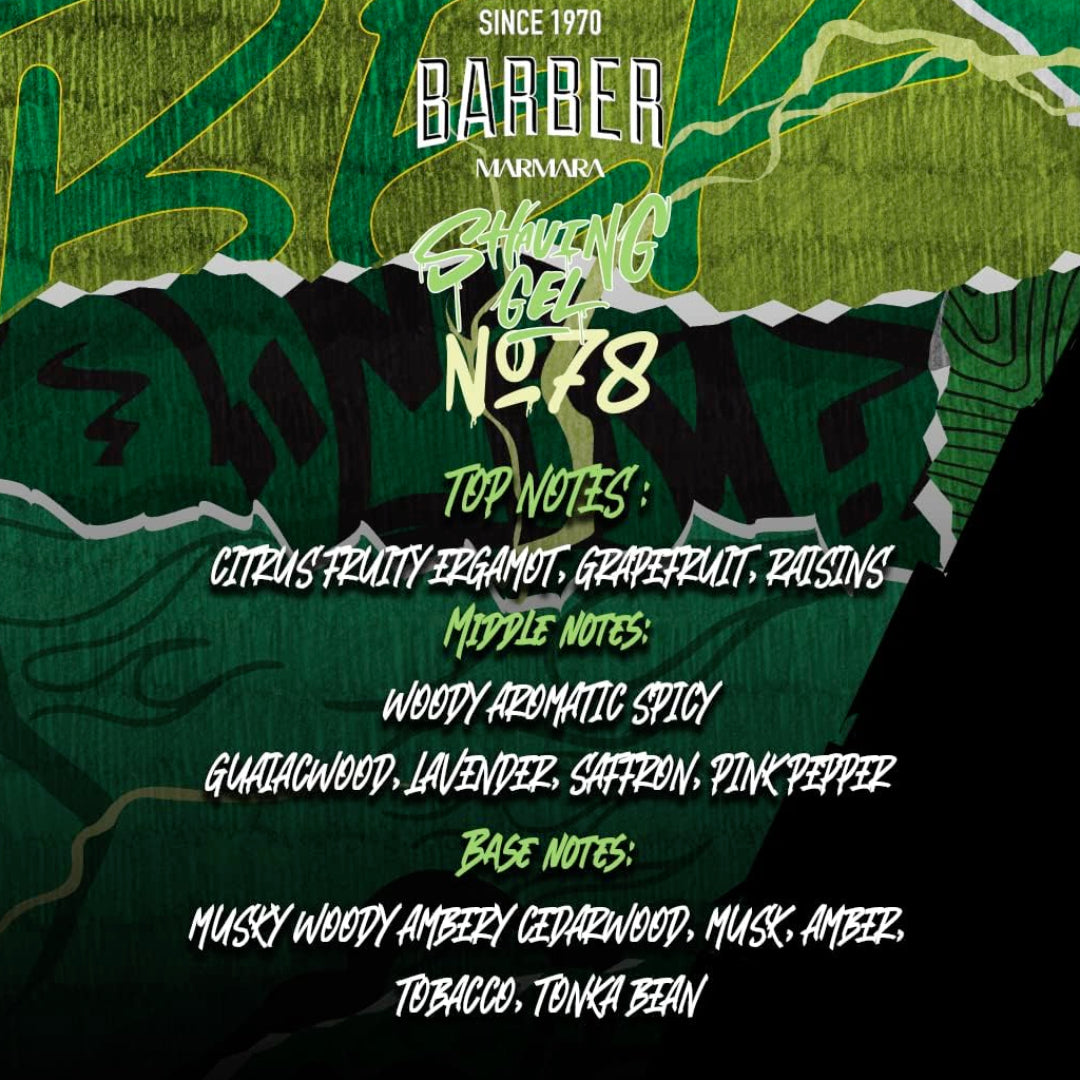 Shaving Gel Pump
500ml 16.9oz
Discover the ultimate in men's grooming with Barber Marmara Shaving Gel No. 78, available in a substantial 500 ml size. Designed to meet the highest standards, this shaving gel provides an unparalleled shaving experience for those who seek perfection in every detail.
Unmatched Shaving Experience: With its superior glide technology, Barber Marmara Shaving Gel No. 78 allows for a smooth, effortless shave. Its silky texture coats the skin, ensuring minimal irritation, fewer nicks, and a precise shave every time.
Sensational Scent: Indulge your senses with the unique fragrance of this shaving gel, specially crafted for the modern man. The scent exudes confidence and class, offering a refreshing lift to your daily routine.
Natural, Skin-Friendly Ingredients: Formulated with the highest quality natural extracts, Barber Marmara Shaving Gel No. 78 cares for your skin as it softens facial hair. Rich in essential oils, it moisturizes and soothes, leaving your skin feeling smooth and hydrated.
Convenient 500 ml Pump Bottle: The generously sized 500 ml bottle ensures a lasting supply of luxury. The ergonomic pump design provides precise dispensing, allowing just the right amount of product for an ideal lather.
Suitable for All Skin Types: Whether your skin is normal, dry, oily, or sensitive, Barber Marmara Shaving Gel No. 78 is designed to suit all skin types. It's the harmonious blend of nature and science that your skin has been waiting for.
Usage Instructions:
Wet your face with warm water.
Pump a small amount of Barber Marmara Shaving Gel No. 78 into your hands.
Massage it into your beard to create a luxurious lather.
Shave as desired, rinsing the blade regularly.
Rinse your face with cool water and pat dry.
Quality Assurance: Barber Marmara upholds the tradition of excellence, reflecting years of expertise in men's grooming. Shaving Gel No. 78 is no exception, being free from parabens, sulfates, and artificial dyes.
Transform your daily shaving routine into an exquisite experience with Barber Marmara Shaving Gel No. 78. Specially designed for those who do not compromise on quality, this product delivers a perfect shave with a touch of luxury.
Order your Barber Marmara Shaving Gel No. 78 today, and embrace the art of grooming at its finest!
Order now and redefine your grooming routine!

If you are a business this product is available at wholesale prices,
 Contact Here