Regular price
$189.95
Sale price
$174.90
Unit price
per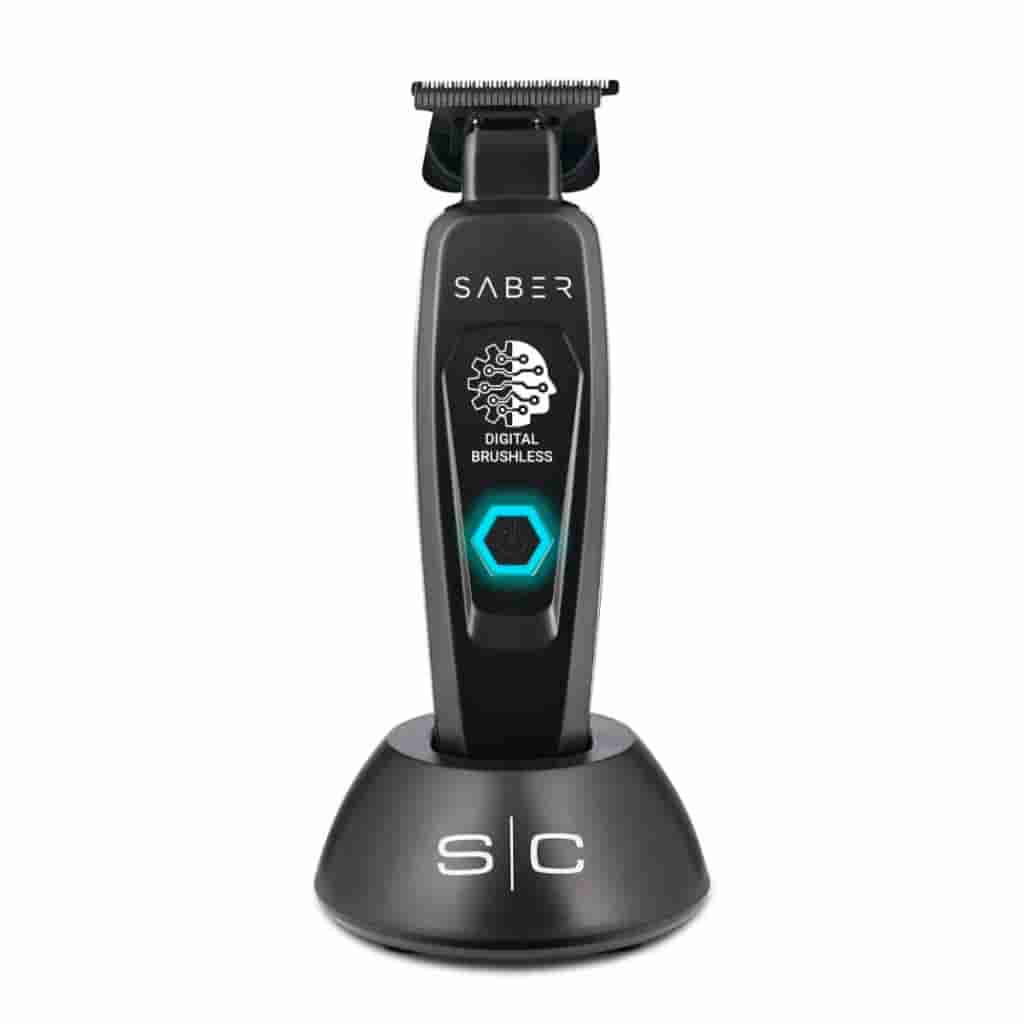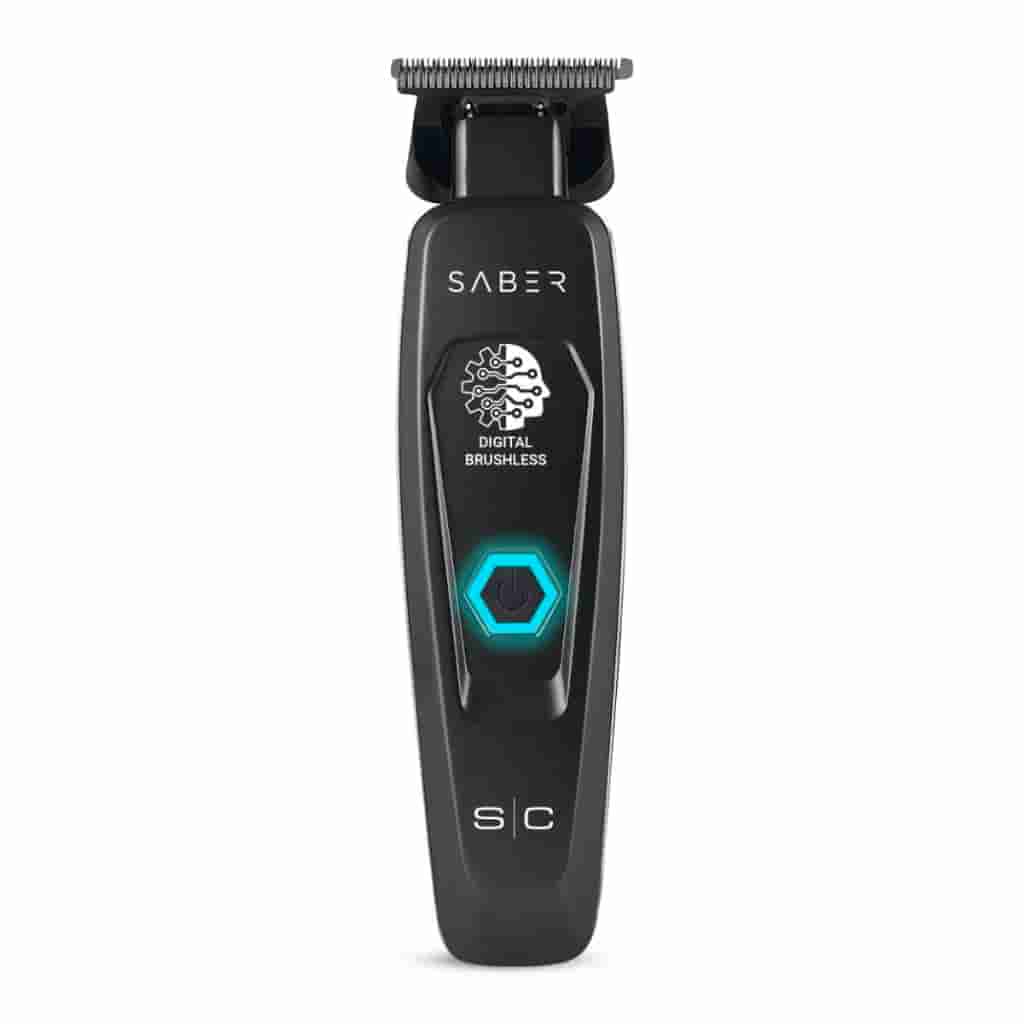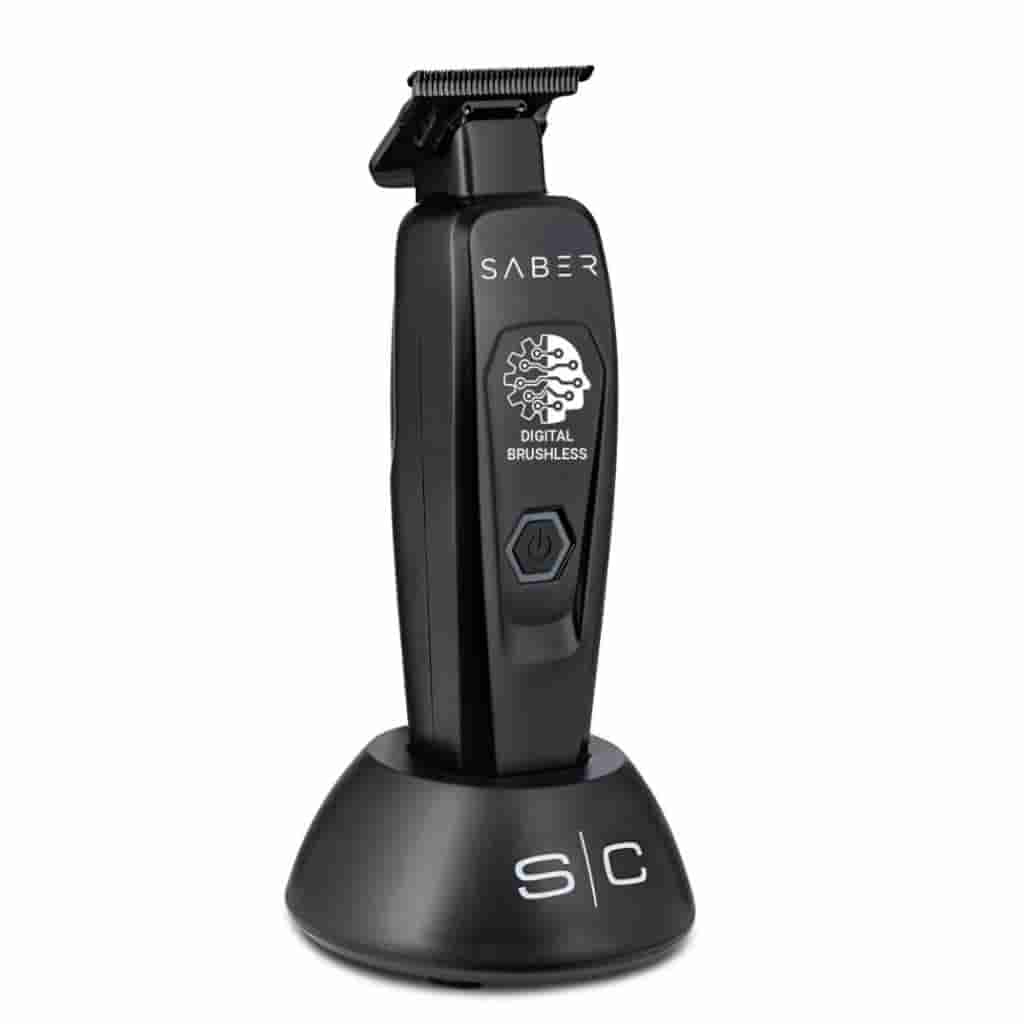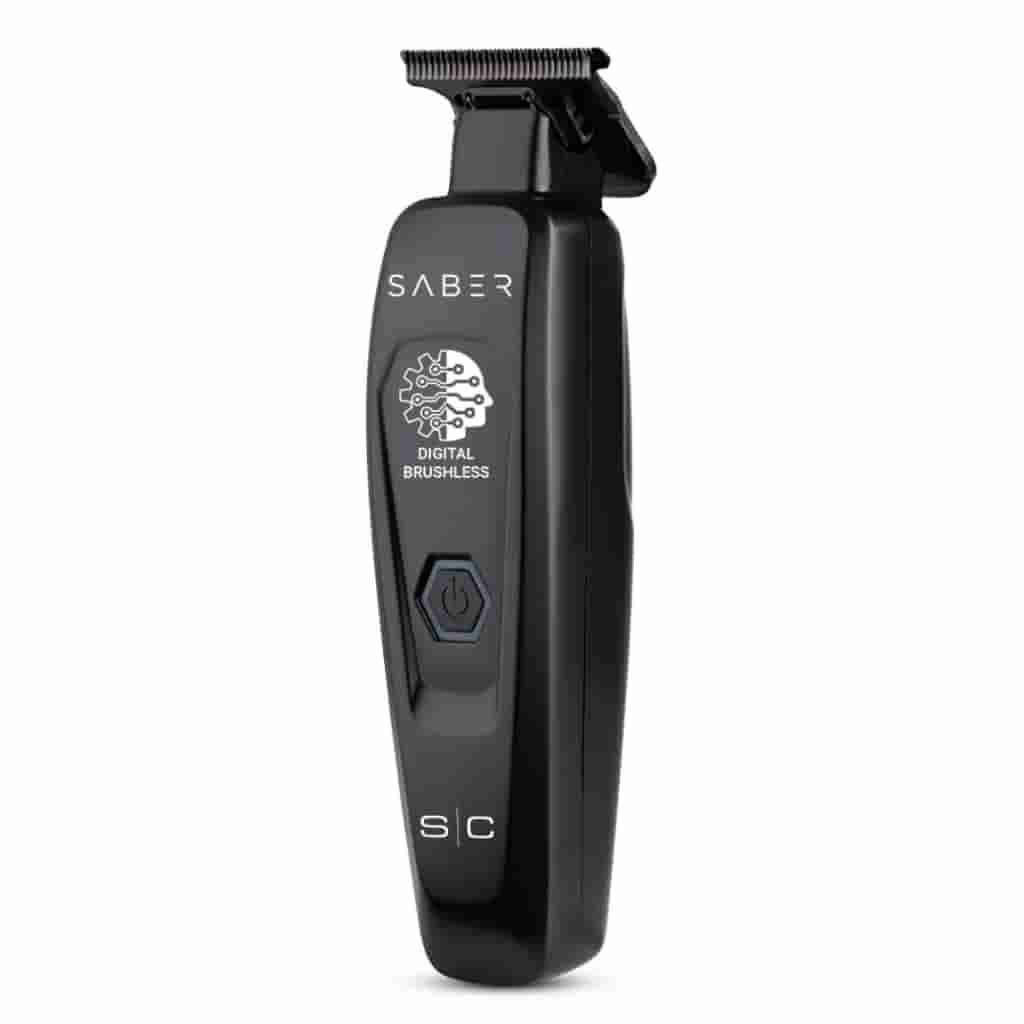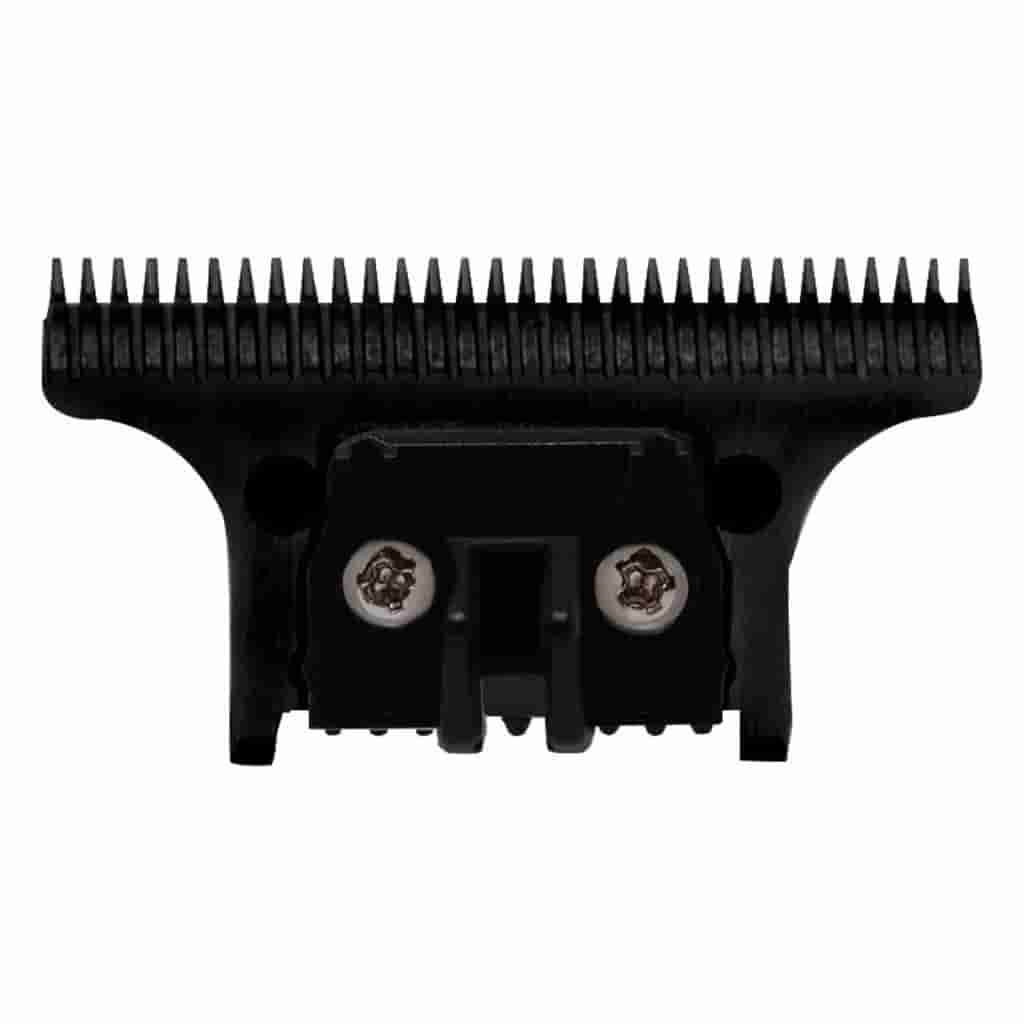 SABER TRIMMER | BLACK EDITION
Experience the new gold standard with the Saber Professional Brushless Motor Hair Trimmer. With a whisper quiet digital motor and the perfect blade combination - the Saber crunches so loud you can hear the cutting echo.  The combination of the high torque Brushless Motor and the X-Pro blade with "The One" cutter is able to edge up with laser lines and also blast through bulk.
For the Saber this is just the beginning of the features and benefits, touting a 4-hour cordless run-time and micro-USB port, it is a game changer in the shop, salon, at home and on the go.  Unlike other hair trimmers, the Saber Trimmer has a sleek and modern slim tapered design with a full metal super durable body, that incredibly only weighs in at 3.5 ounces offering the ultimate in comfort and agility.  The high torque, low vibration digital brushless motor runs at 7,500 rpms offering more power with efficient, quiet hair cutting.  The Digital brushless motor offers a power transfer that results in a smoother operation and reduction of heat.
Totally rechargeable for corded or cordless use with a universal micro-USB cord and charging stand included in the box.  The Lithium-ion battery offers an outstanding 4-hours of continued run-time and is fully recharged in just 90-minutes.  Once powered on, the front LED light button will glow blue with all its glory.  Simply push again to deactivate the Digital Brushless motor.
The smaller skeleton style axis design provides better sightline and ultra-precise cutting.  Assembled with a premium X-Pro Gold Titanium wide fixed blade, it has hypoallergenic properties that are ideal for sensitive skin.  "The One" deep tooth cutting blade for crunchiest, smoothest cutting with no pulling or snagging. Also included, is a cleaning and maintenance kit, mini screwdriver, charging cord and charging stand, so you have everything you need right out the box
If you are a business this product is available at wholesale price. CLICK HERE
Saber Professional Full Metal Body Digital Brushless Motor Cordless Hair Trimmer - Black