Regular price
Sale price
$42.50
Unit price
per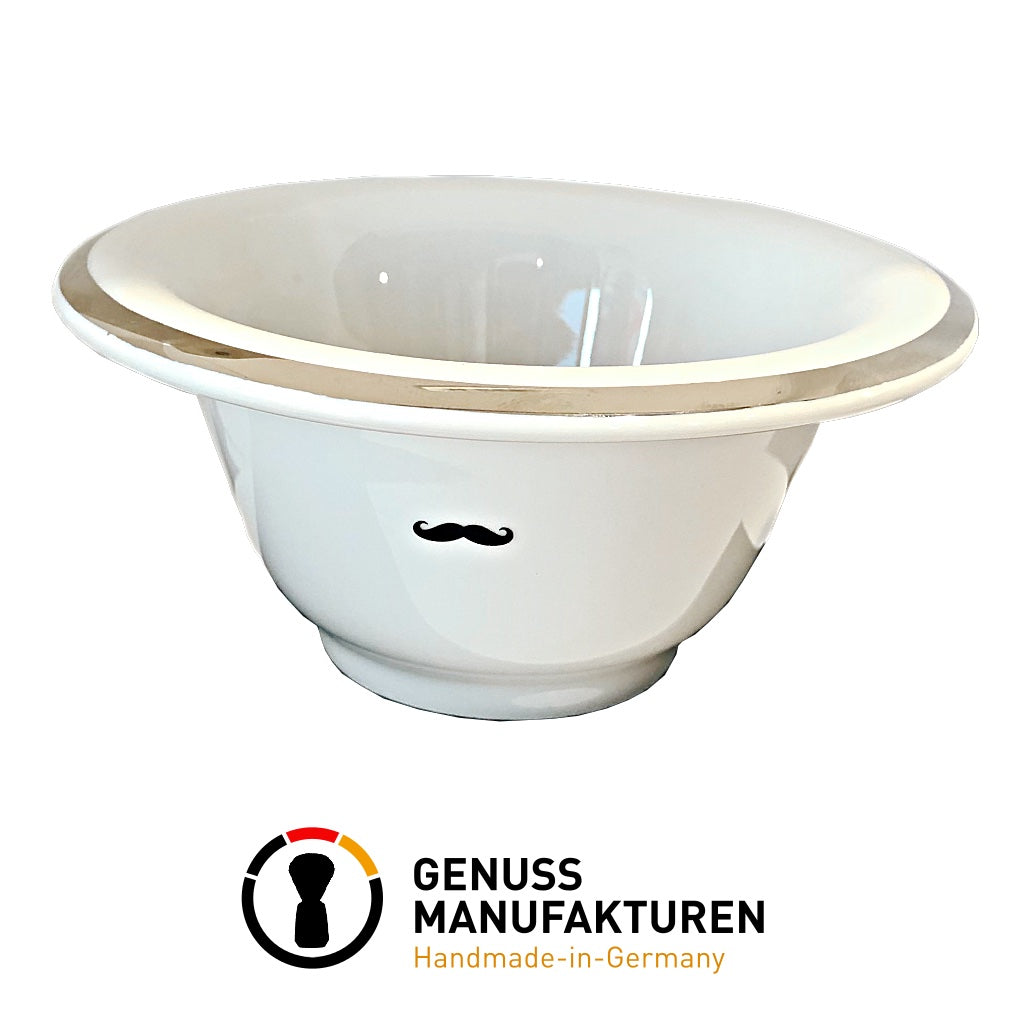 Shaving Bowl – White Porcelain
Our BuyBarber Shaving Bowl is a barber's best friend. This white porcelain bowl with a platinum rim serves as the perfect tool to hold water while a barber is either shaving someone or prepping someone for a shave.
This shaving bowl is just what you need! It's durable and easy to clean. Plus, the wide opening is ideal for holding your shaving brush.
Hand Made in Germany - A must-have accessory!
Whether you are a traditional wet shaving aficionado or just trying to get into it, this porcelain bowl is what's missing to complete your traditional shaving experience. With an elegant and stylish look, it goes nicely with any other traditional shaving tools and accessories.
Easy to use; Load shaving soap onto a damp brush and begin to swirl until the desired lather is formed
The heavy-duty bowl provides excellent balance. For a traditional wet shaving experience.
ø 120 mm, height 56 mm